Spread financial intelligence
The Spanish regulator CNMV today issued a warning against broker scam TIOMarkets (www.tiomarkets.com). The offshore entity TIO Markets Ltd, registered in St. Vincent & The Grenadines, allegedly runs the scam. Potential victims are chased via the fake site of DonauCapital Wertpapier GmbH (www.donaucapital.es) pretends to be a German investment company regulated by the CNMV. After registration, victims receive a welcome email from TIOMarkets and are redirected to their website. The offshore entity claims to be related to UK-registered TIO Markets (www.tiomarkets.uk), an FCA-regulated institution.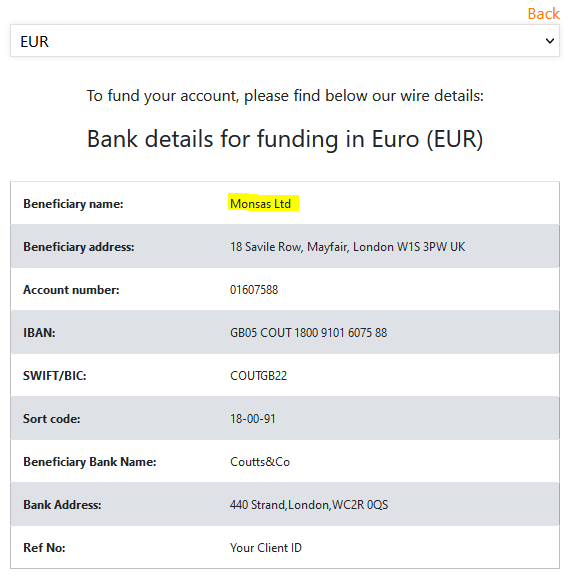 In the UK, the TIOMarkets scheme works via TIO Markets UK Limited, registered with company no 06592025 and controlled by Malaysian Manmohan Singh Balbir Singh. The Brit Damien Edward Francis is registered as a director. The FCA regulates this UK entity with reference no 488900. Both mutations – the FCA-regulated and the offshore – work with the same logos and have the same look and feel. Chances are that they are really related.
The offshore TIOMarkets scam is facilitated by the Israeli-Cypriot payment processor Praxis Cashier for bank wires and deposits via debit and credit cards.
Through its cashier, Monsas Ltd, a company registered in the UK with company no 10189197 is specified as a payment processor for bank transfers. Monsas Ltd is an FCA regulated company with reference number 753786. Potential victims are asked to make bank transfers in GBP, Euro US dollars to the bank account with IBAN GB05 COUT 1800 9101 6075 88 at Coutts&Co bank in London. The address given for Monsas at 18 Savile Row, Mayfair, London W1S 3PW is the correspondence address of a former director.
There is already a warning on the real website of DonauCapital (www.donaucapital.de). The company is apparently aware that scammers fake its website.
Stay far, far away from TIOMarkets, and keep your money and data. If you are a victim of the scam or have any information about it, please share it with us through our whistleblower system Whistle42.