Spread financial intelligence
The international investigations around the Vienna Cybercrime Trials ("#VCT") around an international cybercrime organization with dozens of offshore companies bring new surprises almost daily. Until the arrest of one of its principals, the Israeli Gal Barak in early 2019, he led this cybercrime organization together with his wife Marina Barak, the Israeli Gery Shalon, and the Russian Vladislav Smirnov. The organization's purpose was the operation of binary options and broker scams. Millions of stolen funds were transferred to Online Prospect Ltd in Hong Kong, owned by the Israeli Simon Tetroashvili and the German Marc Ostheimer.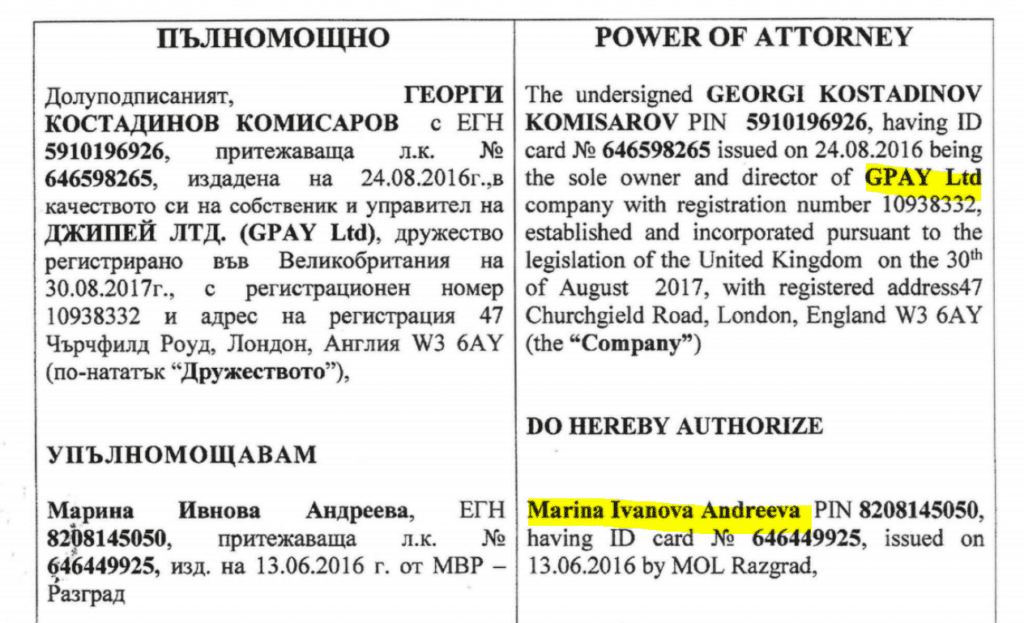 Gal Barak was already sentenced to four years in prison for investment fraud and money laundering in September 2020. He provided a confession and interesting documents. The indictment against his wife Bulgarian wife Marina Barak (aka Marina Andreeva) has already been served. She was the organization's administrative hub and managed bank accounts and money-flow.
Typically, she held a Power of Attorney (POA) for most of the scam-operating offshore companies and therefore had control over the bank accounts. She has moved dozens of millions. Alone via the notorious GPay Ltd – she was granted a POA by the company's nominee director Georgi Komisarov – she transferred more than €10 million to Simon Tetroashvili's Online Prospect Ltd within just one year. Tetroashvili's partner in Online Prospect is the German Marc Ostheimer who also acts as the company's CEO (see his LinkedIn profile).
Marina had dozens of bank accounts of scam-operating offshore companies under her control. She was the mistress of the money flow in the cybercrime organization.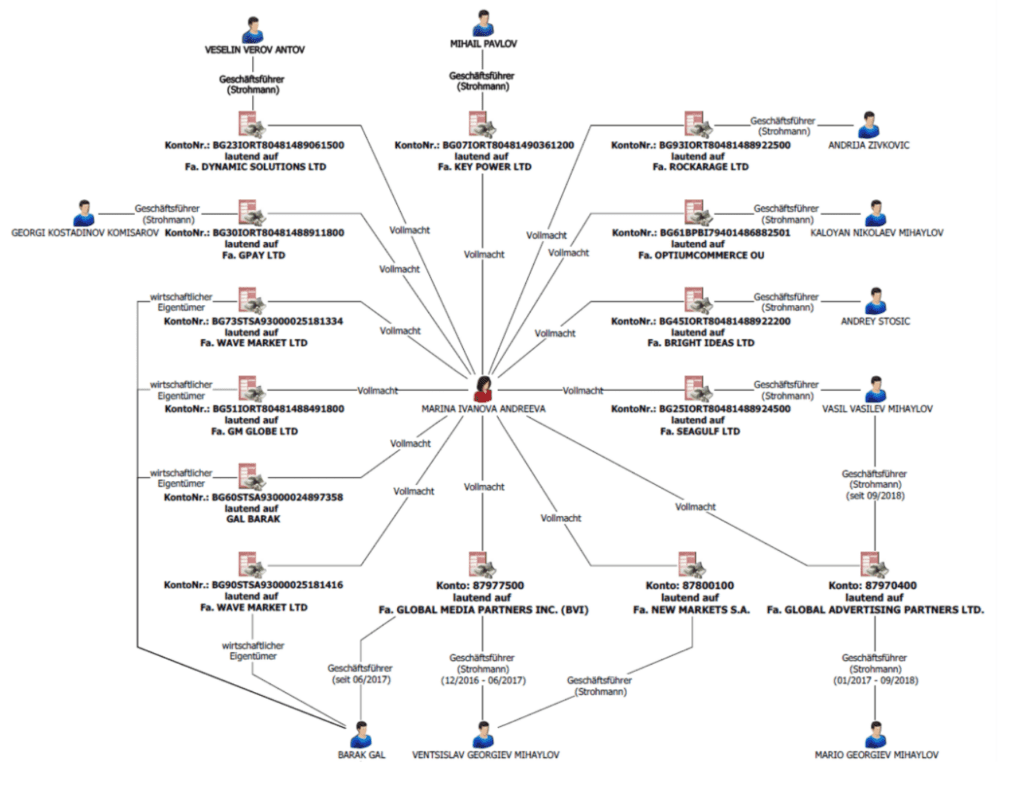 In total, the online marketing agency Online Prospect (www.online-prospect.com) of Simon Tetroashvili is said to have received more than €20 million from the various companies of the cybercrime organization between 2017 and 2020. Officially the company was an affiliate of the Cybercrime Organization and its fraudulent brands such as OptionStars, XTraderFX, SafeMarkets, Golden Markets, or EasyTrade. In fact, however, as the internal documents show these were so-called dividend payments, i.e. the share of the loot for some of the perpetrators.
Simon Tetroashvili (LinkedIn profile) has close ties to Gery Shalon, one of the beneficial owners of the organization and partner of Gal Barak. In Israel, Simon operates the DYISY Group Ltd (www.dysiy.com), a company specialized in online marketing. How can a serious businessman receive tens of millions for officially providing marketing and affiliate services for scams? Since 2017, financial market regulators have warned against the many scams by Barak et al. There is no way, that one can make business with such an organization without being aware of its criminal nature, can one?
This is all the worse because Simon Tetroashvili is a Certified Public Accountant (CPA) in Israel. Can you believe it? Not us!