Spread financial intelligence
The European Fund Recovery Initiative (EFRI) took action against Loukas Kokkinos and Petri Tuokko and their Malta-registered company BitConvert Ltd that operates the crypto payment platform TheChange (www.thechange.io). They facilitated broker scams with their payment services. TheChange (www.thechange.io) has gone into "site under maintenance" soon after Fintelegram reported on the EFRI campaign and advised caution to whoever makes use of its services.
The Fund Recovery Campaign
EFRI (www.efri.io) is a non-profit, membership-based organization registered in Vienna. It assists victims in recovering funds they have lost in scams. Important targets are the payment processors that knowingly and wilfully or negligently facilitate scams and the subsequent money laundering in the first place. Bitconvert a/k/a TheChange is one of them.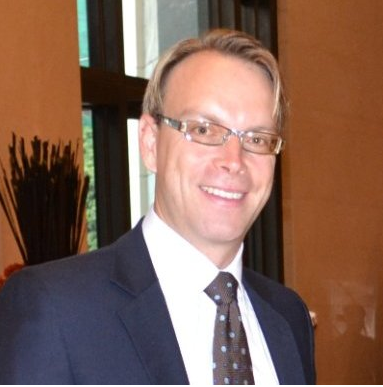 Thus, EFRI, via its Malta lawyer, did contact BitConvert Ltd and asked for a refund to victims. A respective letter was sent to Loukas Kokkinos and Petri Tuokko (left), the company's directors. To date, no reply was received. We have learned that BitConvert's accounts and funds with some banks have been frozen for weeks. There are supposed to be lawsuits from various customers of the company. Moreover, EFRI also contacted the company's Maltese auditors, Finanz-Audit Limited (www.finanz-audit.eu) but no response has yet been received.
Petri Tuokko, a citizen of Finland and Malta resident, was involved in a company that had its license canceled a few months ago by MFSA. Unfortunately, MFSA failed to declare that Tuokko is not fit and proper. The regulator's Michelle Mizzi Buontempo, who was appointed as Chief Officer for enforcement, was quoted in an interview saying that every Maltese company must adhere to the laws.
Fintelegram has been informed that the company secretary of Bitconvert Ltd resigned recently. We are also informed that the company no longer holds a registered office in Malta.
No license here
Before putting their website onto "site under maintenance," Bitconvert Ltd operated TheChange without a license. It promoted itself as an applicant with the Malta Financial Services Authority (MFSA) to be regulated as a virtual finance service provider in the definition of the Maltese Virtual Financial Assets Act. Despite being an applicant, no license was ever issued to the company. However, it seems that MFSA has allowed this company to operate such business without any license.
This is contrary to what regulations clearly state. MFSA has been under the scrutiny of Moneyval, with Malta likely to be greylisted in the coming months. Joe Cuschieri, the former CEO of MFSA, has handed his resignation recently. Dr. Christopher Buttigieg has replaced him as CEO interim despite being the right-hand man of Cuschieri during the years, which led to an exodus of companies from Malta or deregistering from the island's registry. It was recently revealed that Malta's Auditor General found MFSA in breach of good governance rules.
Share information
If you have any information about TheChange, BitConvert, and the people involved, we would be grateful if you could share it with us.