Spread financial intelligence
A UK-based British citizen with Turkish roots, Anil Uzun, and his group of companies are big players in the European gambling and betting business. Besides, Uzun is also closely related to the high-risk payment scene. Until around 2017, he had several licensed and unlicensed FinTech companies with Ozan Ozerk. They established the Akce Group but separated around 2017. Currently, Uzun and his group of companies process most payments through GlobalNetInt UAB, part of the MoneyNetInt Group.
The Malta Group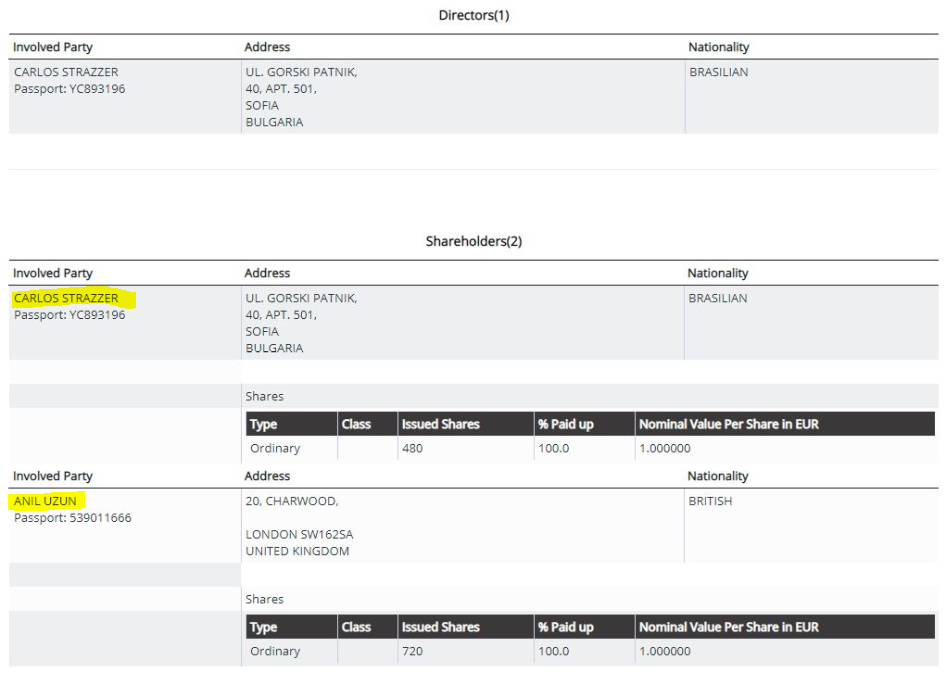 Uzun has strong gambling and betting operations in Malta together with his partner, Carlos Strazzer, a Brazilian citizen who lives and works in Bulgaria. Lilibet Limited and EFES Club Limited belong to Kaystros Ltd., in which Anil Uzun holds 60% and Carlos Strazzer the remaining 40%, according to the company register in Malta.
Anil Uzun recently started selling himself as an investor and payment expert on his website (www.aniluzun.com). The website has only been developed in the last few weeks since the problems with the authorities in Turkey where he and his organization are allegedly being investigated for illegal betting. Gambling and betting are difficult businesses, but they do not have to be illegal. However, they often are under the respective legal and regulatory regimes.
The Compliance Issue
Through GlobalNetInt, Uzun also conducts his private money transactions towards Switzerland where one of his investment companies is located. Whistleblowers have told us that Anil Uzun and companies associated with him had the largest share of transactions with GlobalNetInt. These transactions are said to have caused massive problems in the compliance department and ultimately led to the departure of compliance people.
Share information
Uzun is currently one of the most interesting individuals in the field of high-risk payments as well as high-risk gambling, along with Ozan Ozerk. We will therefore keep an eye on them and their networks as part of our European FinTech Ecosphere reports.