Whistleblower Credits: We would like to thank our whistleblowers for their reports and insights, which help us expose scammers and their payment processors. Together we can make a difference in cyberspace. Together we are an invincible force.
FCA-regulated payment institution Connectum was a notorious scam facilitator and money launderer for the fraudulent Israeli broker scene. It processed payments for the cybercrime organization of the convicted Israeli Gal Barak. At least until a few months ago, Connectum has been working closely with the Russian-controlled high-risk payment processor Hawex, in which the notorious Indo-British Ruchi Rathor is also involved. Whistleblowers have provided us with data exposing Hawex merchants billed through Connectum.
Key Data
The Connectum Story
Connectum is a Principal Member Acquirer of Mastercard & Visa. Until October 2020, the Latvian Edgars Lasmanis was the controlling owner of Connectum. He was replaced by the Cambodian Sokha Heng, a politically exposed person (PEP) and the wife of former Transport Ministry secretary of state Ing Bun Hoaw. She controls more than 75% of the company's shares, UK Companies House says.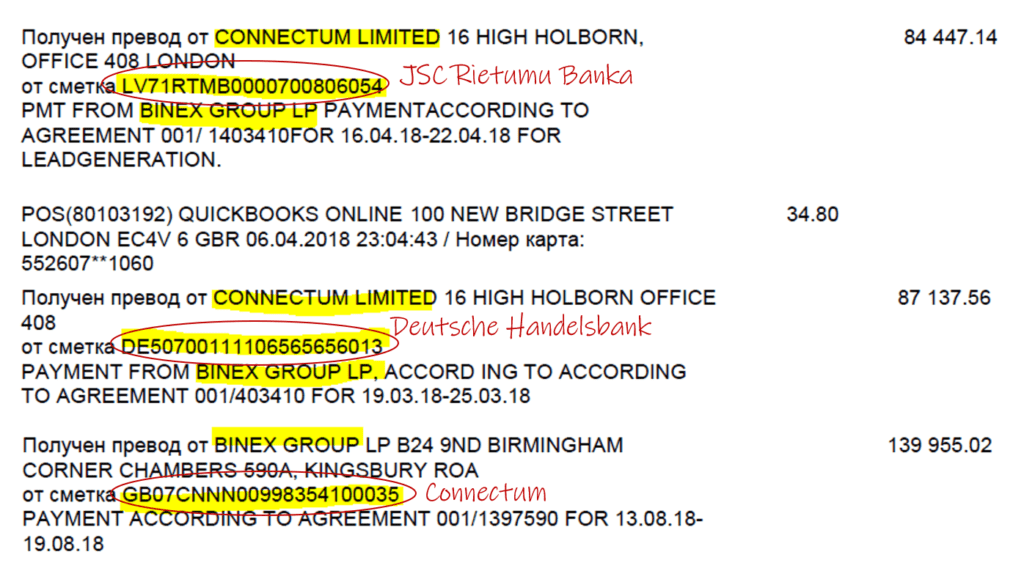 From at least 2017 to 2019, Connectum laundered millions of illegal proceeds of the scams of the cybercrime organization E&G Bulgaria and transferred them to the bank accounts of offshore companies of the cybercrime organization.
Connectum used to have bank accounts at Deutsche Handelsbank and Latvian JSC Rietumu Banka for these transfers (see screenshot left).
The Hawex Story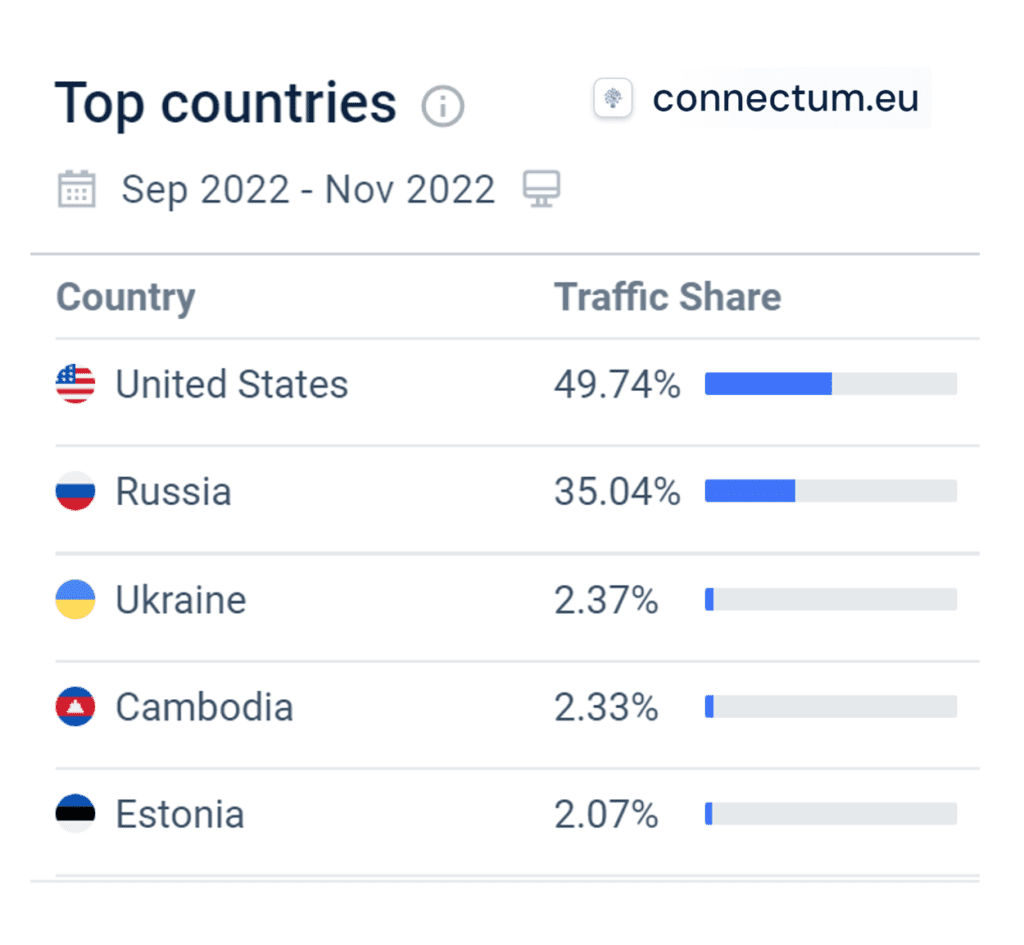 Hawex is an FCA-authorized electronic money agent (EMD Agent) of the FCA-authorized e-Money Institution Paystree Limited.
Until March 2022, UK-registered Hawex Group Ltd was controlled by the Russian Kirill Baldakov. Since October 2022, it has been controlled through Dubai-based Hawex Investment LLC, owned by Russians and Indian-British Ruchi Rathor. The director registered in the UK entity is Latvian Jevgenijs Marenics. The Similarweb data (right)for the last three months for Connectum suggests that the FCA-authorized payment processor does a significant amount of business with Russia.
According to the documents available to us, Hawex merchants processed more than €81 million through Connectum in June. The merchants come almost exclusively from the high-risk areas of gambling, crypto, or online marketing. Most of these high-risk merchants are based in Cyprus, followed by the UK and Estonia.
According to information available to FinTelegram, Hawex was referred to Connectum through the Russian high-risk payment processor HoneyPay.
Share Information
If you have any information about Connectum, Hawex, or HoneyPay, please share it with us through our whistleblower system, Whistle42.