Spread financial intelligence
Urgent warning about Bitcoin Formula (affiliate for ProfitsTrade, LucromPro, or FXCM Group). The crypto hype is getting stronger by the minute. Almost every day, we read headlines about new crypto events. PayPal reports records since they accept cryptocurrencies. Elon Musk and his Tesla are buying $1.5 billion worth of Bitcoins, and most recently, Twitter chief Jack Dorsey and Jay-Z announced the creation of a Bitcoin trust. Meanwhile, the big media houses like CNN, BBC, or the Financial Times entertain with ever new exciting crypto stories. Scammers use this hype to rip off greedy and/or naive consumers with scams like Bitcoin Formula and ProfitsTrade.
Bitcoin Formula to lure people…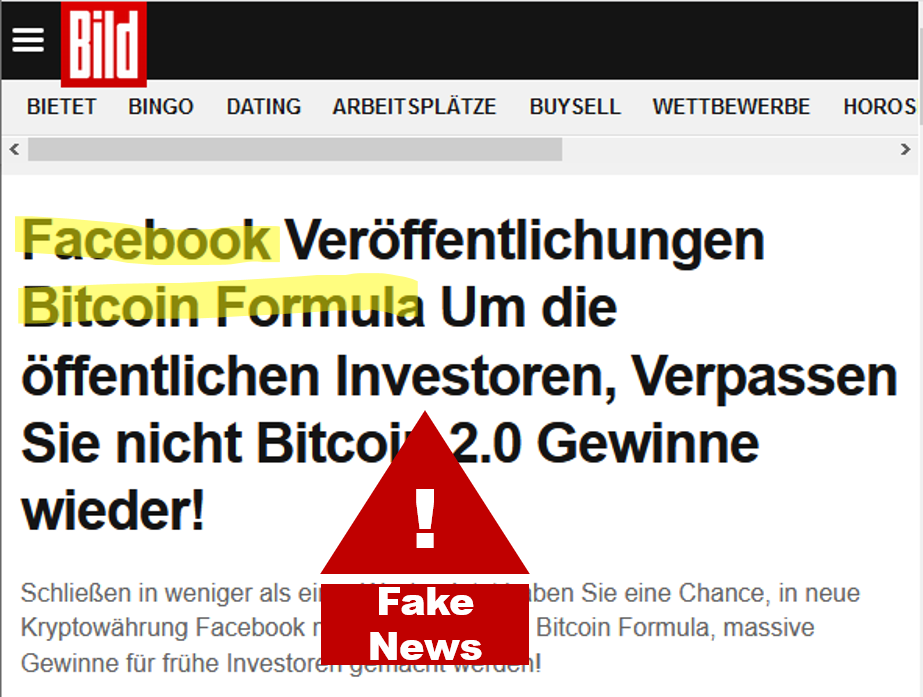 Bitcoin Formula is currently aggressively promoted via Facebook and other social media with fake celebrity statements and fake news reports. Fake news is posted in Facebook posts leading via a cascade of links to Keumarleli (www.keumarleli.top) and ZoneShops (www.zoneshops.com) to ElectOffers (www.electoffers.com), for example. There you can register for the Bitcoin Formula. An automatically started video explains that you can earn a fortune with the Bitcoin Formula within a few weeks and become a millionaire.
Here are smart affiliate systems at work to acquire new victims on social media platforms for broker scams. Nothing new in the background, though.
… to just another broker scam
After registering with Bitcoin Formula, one lands on the ProfitsTrade page (www.profitstrade.com and www.profitstraderoom.com), the LucrumPro (www.lucrum.pro) page, FXCM Group (www.fxcm-group.io), or other scam broker sites. There you will be asked to make a deposit. Once again, Praxis Cashier of Amit Klatchko processes the payments for the scam via its gateway. Credit card and debit card payments and payments via LeaderPay (www.leaderpay.co), are integrated. Don't fall for Bitcoin Formula or ProfitsTrade. It may well be that Bitcoin Formula is used as the frontend for many other broker scams.
In case you do have information on Bitcoin Formula, ProfitsTrade, or other scams and payment processors we would be more than happy to receive it.