Tag:
Locke Lord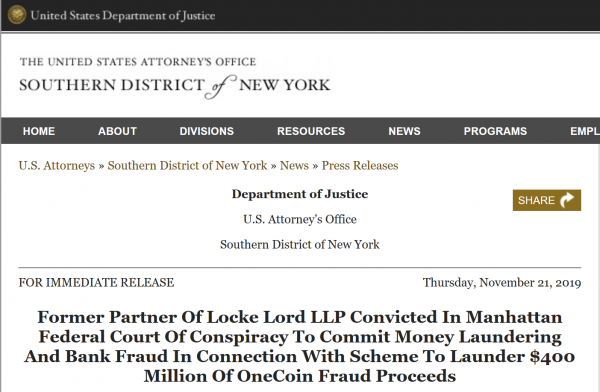 O
OneCoin US-Lawyer Mark Scott found guilty of money laundering and bank fraud
The Florida-based US lawyer Mark S. Scott, 51, has been found guilty for his role in the OneCoin crypto scam, which raised more than $4 billion from investors convinced they were buying into a new digital currency. The New York jury found that Mark S. Scott helped to perpetrate the crypto scheme, routing approximately $400m out of the US while working to conceal the true ownership and source of the funds.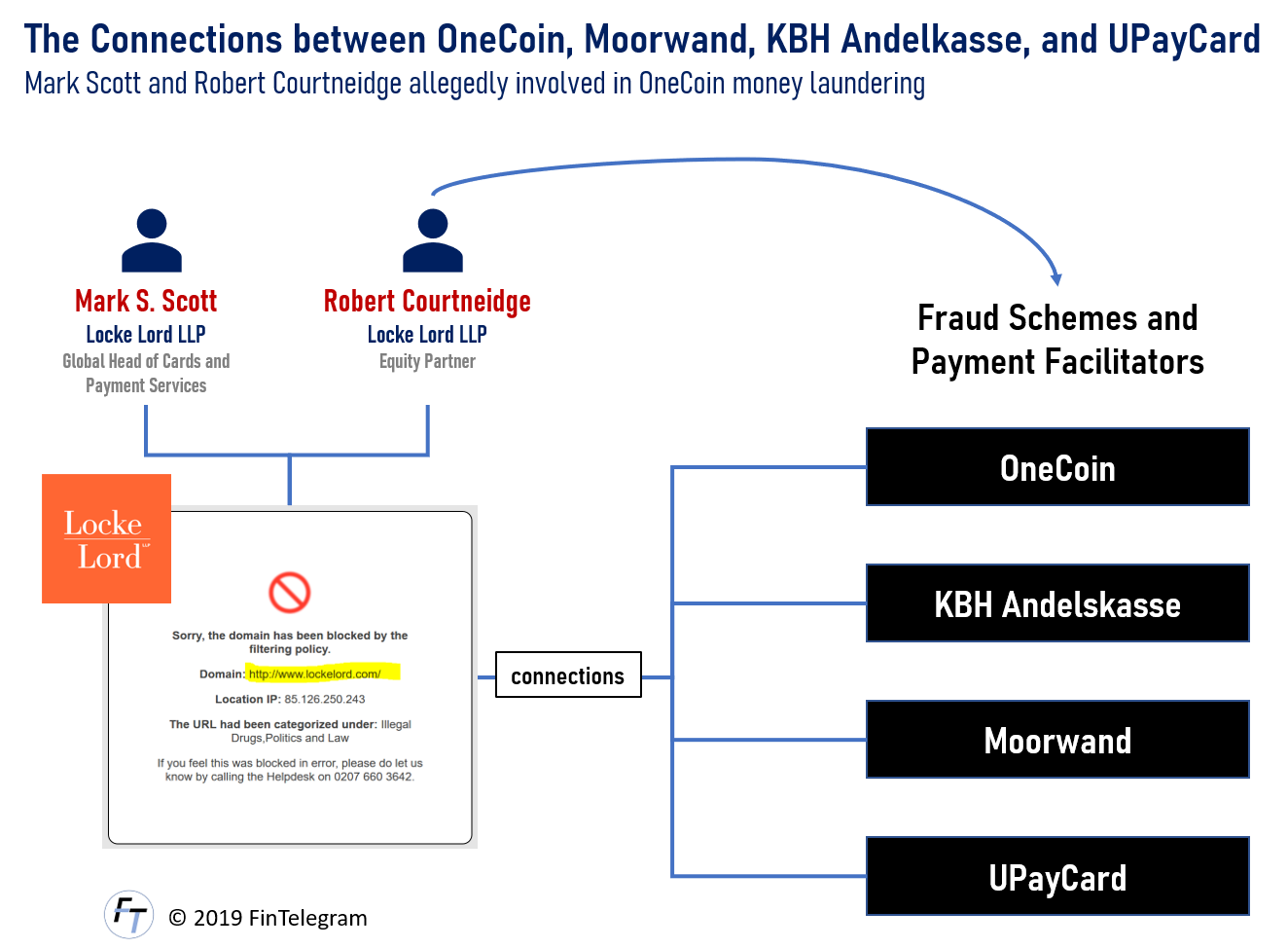 F
Former OneCoin Lawyer now heading FCA-regulated Moorwand allegedly involved in money laundering
FinTelegram has often stressed that the large, global scams and investment fraud schemes would not be possible without the involvement of lawyers. It is these attorneys who issue the necessary certifications in accordance with the Anti Money Laundering (AML) and Know Your Customer (KYC) regulations. These confirmations grant scams and investment fraud schemes access to the international financial system. This opens the door to investors' money. These lawyers often work closely with Payment Services Providers (PSPs) to launder the money stolen by investors.