Tag:
SafeNed Deposits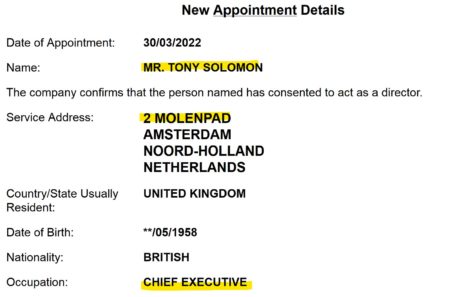 F
FCA-regulated Payment Institution SafeNed re-appoints Tony Solomon as director and CEO
Effective March 30, 2022, FCA-regulated payment institution Safened Ltd has appointed payment veteran Antonios "Tony" Solomon as a director. Payvision founders Rudolf Booker and Gijs op de Weegh also serve as company directors. According to UK Companies House, Tony Solomon serves as Chief Executive Officer (CEO). Solomon, born in May 1958, listed Molenpad 2 in Amsterdam as his correspondence address. Interestingly, this is the company headquarters of Payvision.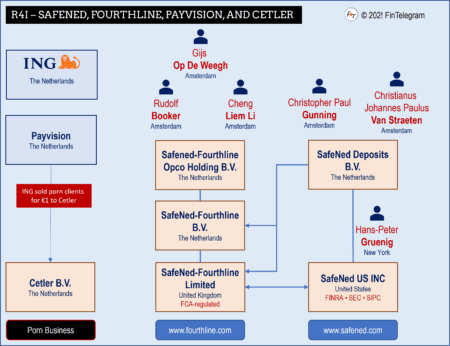 R
R4I – The Amsterdam-New York Connection with Safened, fourthline, and Payvision spin-off Cetler
Safened is the trading name of Safened-Fourthline Limited, a company licensed by the FCA as an Authorised Payment Institution since May 2018. Safenet-Fourthline Opco Holding B.V. in Amsterdam controls the company, says UK Companies House. A director of Safened-Forthline is Payvision founder Rudolf Booker. SafeNed Deposits B.V. in Amsterdam is also connected to Safened. All companies are registered at Tesselschadestraat 12 in 1054 Amsterdam. The Payvision spin-off Cetler B.V. is also located there.