Spread financial intelligence
The Spanish regulator CNMV issued an investor warning against the EuroFX (www.eurofx.trade) scam operated by Donnybrook Consulting Ltd in the Commonwealth of Dominica. This offshore entity is also the operator of the Energy Markets scam. We have discovered the Russian Piastrix and the illegally operating Lithuanian payment processor Merelita UAB with the regulated e-money institution Epayblock as facilitators. Besides, we have discovered a BTC address with almost BTC490 (equivalent to almost $23.2M). The scammers are apparently successful in defrauding investors.
The scam operating entity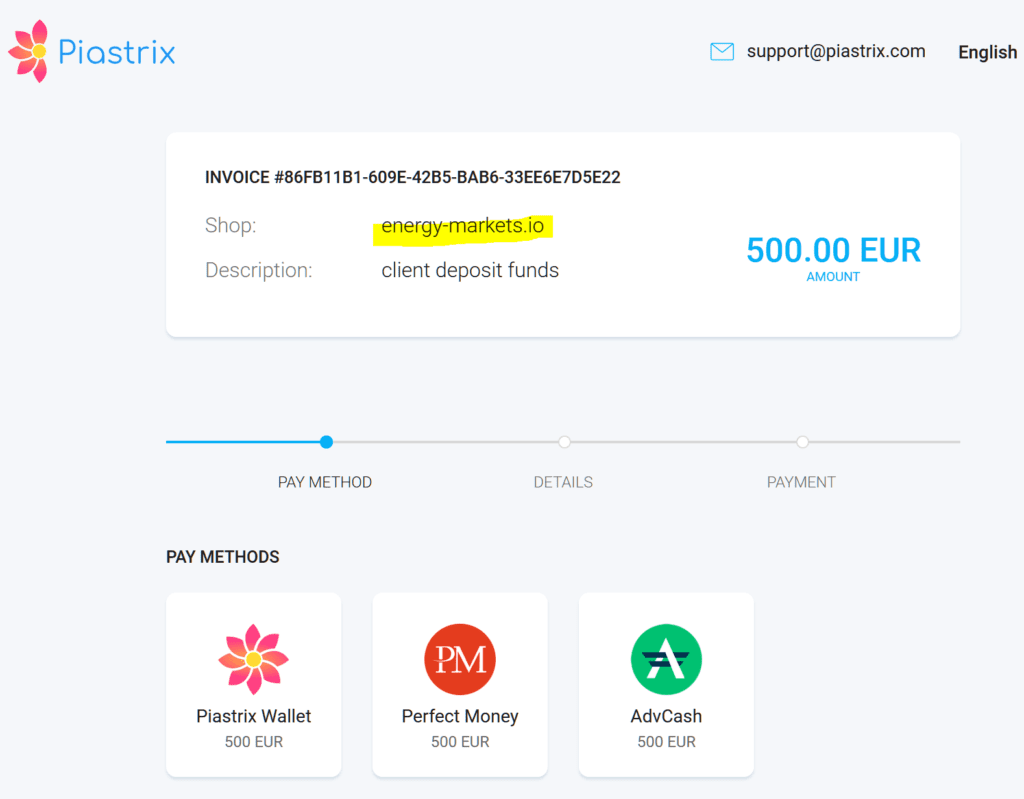 Donnybrook Consulting Ltd is also linked to the Energy Markets scam (www.energy-markets.io), against which the Spanish CNMV warned back in November 2020. In January 2021, the Italian Consob ordered the black-out of the Energy Markets scams websites.
Both EuroFX and Energy Markets scams used the same payment processors. Among them also Merelita and Epayblock. And the Russian Piastrix with Perfect Money and AdvCash.
Illegal payment processors and money laundering
The e-money institution Epayblock (www.epayblock.com), regulated by the Bank of Lithuania with the authorization code LB001911, also maintains a banking relationship with Skylas UAB, which also acts as an illegal payment processor for many scams. Both Merelita and Skylas issue online fake invoices generated on the scams' payment pages for the client-victims. The deposits to the scams are falsely labeled as payment for services. This is the standard procedure for money laundering. The Merelita and Skylas bills look completely identical, right down to the wording. A well-coordinated network for money laundering.
The crypto-millions uncovered
Direct deposit of cryptocurrencies to these two sams is carried out through the separate sites www.eurofx-wallet.cc and www.energy-markets-wallet.cc respectively. In total, we have identified nearly BTC490 on two addresses worth a total of more than $22M at today's (March 5, 2021) price. The illegal business of Donnybrook Consulting seems to be booming.