The criminal genes of a payment service provider always reveal themselves over the period of its existence. Every payment service provider (PSP) can have rotten eggs – i.e. scammers – among his merchants. No doubt about that. That happens. It is important, however, that the appropriate measures are taken immediately to dispose of these rotten eggs and to find a solution with the damaged customers. In the case of the UPayCard and its founder Alain Bazille, on the other hand, one can observe from the very beginning of their activities in the payment scene in 2013 that they were focused primarily on rotten eggs and illicit high-risk merchants.
In 2015, the renowned review site behindMLM published some reports about the billion-dollar scam uFun in May 2015 and shows itself cluelessly back then how a supposedly serious PSP like UPayCard can even possibly participate in such a publicly known scam. At that time (Mai 2015) UPayCard and its operator, UK-registered Moorwand Ltd, were not yet registered with UK FCA as an electronic money institution. UPayCard's and Moorwand Ltd's CEO back then was U.S. citizen Mark Wheeler who resigned along with Alain Bazille in 2019 (see UK Companies House).
Alain Bazille, Mark Wheeler, uFun and other schemes
The then UPayCard CEO Mark Wheeler appeared at numerous events of well-known Ponzi schemes and scams. For example at a 2015 event of StarAd24, a HYIP Ponzi scheme. There he also clarified that UPayCard would service the uFun scam.
More than four years after this scam report, September 2019, more is known. The genes of UPayCard and its operator Moorwand Ltd have revealed themselves. First of all, does anyone notice the similarity in the naming – UPayCard and uFun (UFun)? This similarity suggests a certain connection, doesn't it? Allegedly, it was the Moorwand Ltd (UPayCard) founder Alain Bazille himself, who was involved in uFun (read this behindMLM review).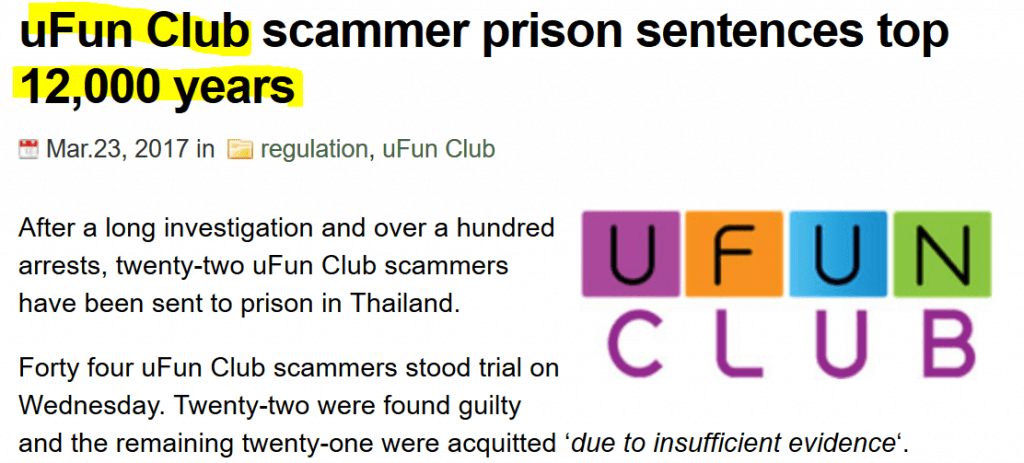 The Ponzi scheme uFun Club (www.ufunclub.com) was launched in 2014 at the time UPayCard was set up. uFun quickly developed into a global $1.17 million Ponzi scheme. Thai authorities estimated uFun Club had at least 14,700 investors in Asia, with around $307 million USD invested. In April 2015, some people behind uFun were arrested in Thailand. It was a huge scandal. At this point, it became obvious that uFun was a giant scam. Nevertheless, UPayCard accepted this merchant as PSP for Europe. In total, the 22 convicted uFun scammers received more than 12,000 years in prison!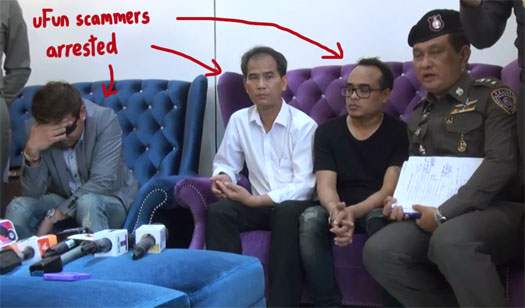 The scam journey from uFun to binary options
Between 2015 and 2018, UPayCard became involved in dozens of binary options scams as a payment service provider. In this respect, it is clear that uFun was not the exception for UPayCard, but the rule. The rule was to concentrate on lazy eggs and earn money by cheating retail investors. This conclusion does not require the help of rocket scientists, does it?