NomuPay, founded and financed by Finch Capital, acquired some companies from the collapsed Wirecard in 2021. Among them also Wirecard Turkey. Payabl was founded in 2011 by Wirecard executives Ruediger Trautmann and Dietmar Knoechelmann and operated as PowerCash21 until 2022. While we see hardly any growth at NomuPay, Payabl, deploying the Wirecard business model with porn, gambling, and online investment merchants, is experiencing explosive growth.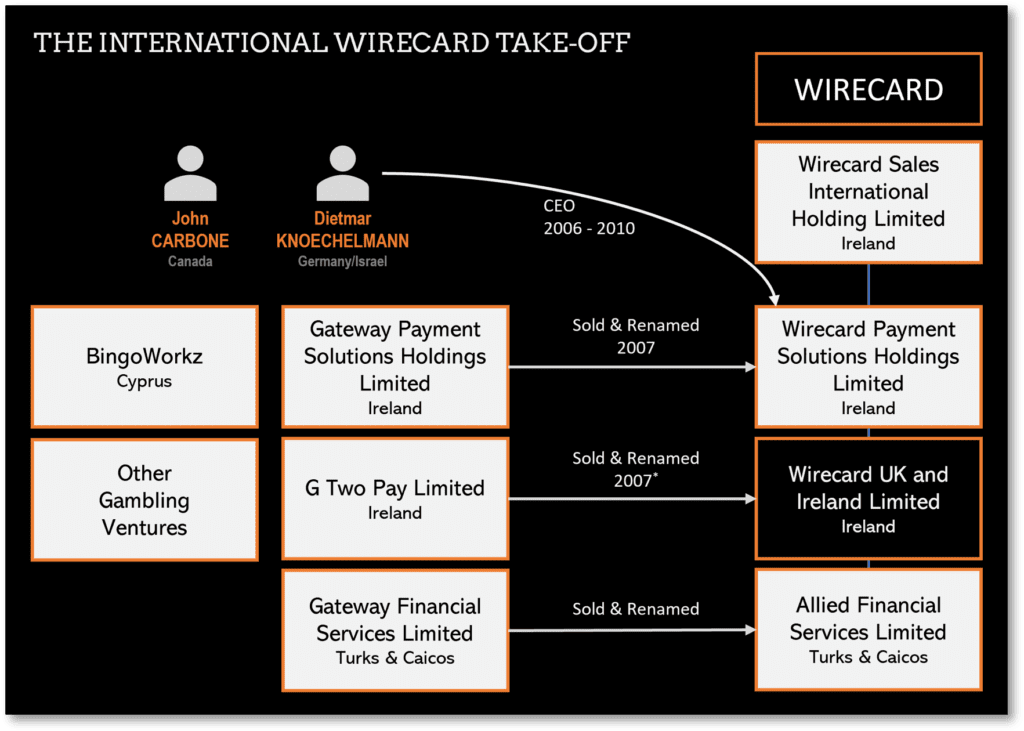 The now-indicted former Wirecard CEO Markus Braun has reluctantly admitted that Wirecard's growth was primarily made with payment volumes from gambling and porn.
In fact, Payabl co-founder Dietmar Knoechelmann sold his gaming industry-focused Gateway Payment Solutions Holdings and G two Pay to Wirecard in 2006, laying the foundation for the German fintech's international growth.
The companies acquired by Knoechelmann were later renamed Wirecard Payment Solutions Holdings Limited and Wirecard UK and Ireland Limited. Koechelmann remained CEO of Wirecard Payments Solutions until 2009.
Wirecard UK and Ireland later became massively involved in the fraudulent binary options industry as a payment facilitator. One of the most important partners was the GreyMountain Mangement Limited (GMM) of the Cartu Brothers, through which hundreds of millions of euros of investors were processed.
Read our Nomupay reports here.
A Short Analysis
In the last 28 days before March 20, 2022, Payabl's various websites were visited by more than one million people, according to Similarweb. Since Q1 2022, Payabl's website visits have multiplied. We know that Similarweb statistics can only give very limited information about the business. But you can get clues about the tendency. The growth is driven by porn sites like xHamsterLive or StripChat, online casinos like GreatWin or Lucky Dreams, and online trading platforms like RoboForex. Payabl looks like a rebooted Wirecard.
On the other hand, the two NomuPay websites (NomuPay.com and NomuPay.com.tr) were visited by less than 80,000 people in the last 28 days with a decreasing tendency. NomuPay's global website has had less than 5,000 visitors. Only the Turkish website has had at least some traffic, with 73,000 visitors. Apparently, NomuPay does not have any merchants from the gambling or porn sector, which might also be a bit difficult in Turkey.
This abbreviated analysis shows that the difference lies in the business model. As in the case of Wirecard, the business with gambling, porn, and online investment works very well, provides explosive growth, and probably also high margins. Former Wirecard executives Ruediger Trautmann and Dietmar Knoechelmann have always known this.