Last updated on August 3, 2019
The Binary Option Plague
---
Israel had a serious problem. Since 2010 the mostly fraudulent binary options industry badly damaged the country's international reputation. Binary options have been sold as investments to people but actually, it's not an investment but gambling and the house usually wins. The term Binary Options led many investors to believe that they were actually investing in regulated derivatives. In fact, they were just betting on prices of an underlying asset. Additionally, many binary option outlets have been exposed as fraudulent manipulating the results and payouts. Read the US SEC's Investor Alert on binary options to learn more.
It's this basic misconception the industry has been profiting from. Until recently, Israel has been the epicenter of this rogue industry. Israeli binary options companies defrauded customers around the globe – and especially in the US. Consequently, the US and its FBI urged Israel to fight against this financial plague. The Israeli Securities Agency (ISA) realized the problem:
The ISA Head, Prof, Shmuel HAUSER: "On top of the severe financial damage binary options providers cause to foreign citizens, they continue to damage Israel's international image and instigating anti-Semitism towards Jewish people in general and Israelis in particular."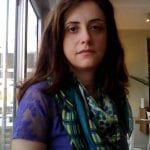 Simona WEINGLASS, an investigative reporter for The Times of Israel, started an impressive series of articles on the binary options scene in Israel and became an advocate for investor protection and regulation in Israel. She was awarded an honorable mention in the international Trace Prize for Investigative Reporting competition for her reporting into Israel's binary options industry. Other financial journalists and bloggers like the guys from Finance Feeds also advocated a ban on binary options and put appropriate media pressure on Israeli politicians. Finally, politicians and regulators reacted.
The Crackdown
---
In October 2017, the Israeli Knesset unanimously passed the law to stop the plague and prohibit binary options. The EU followed suit and announced a prohibition on the marketing, distribution or sale of binary options to retail investors. A vast, fraudulent multibillion-dollar scheme came to an end. Unfortunately, the plague left millions of victims worldwide. The law required all binary options firms to cease operations within three months. Since then, anyone involved in binary options is punishable with up to two years in jail.
Israel's Police pointed out that Israeli crime kingpins were behind the binary options industry and that organized crime in the country has been massively enriched and strengthened as a result.
According to The Times of Israel, at its height, binary options was estimated to bring in US$5 billion to US$10 billion a year for the Israeli actors. Hundreds of firms have operated from Israel, employing thousands of Israelis, defrauding customers all over the world.
According to Simona WEINGLASS' investigations for The Times of Israel, currently, hundreds of Israeli-run binary option and investment scheme boiler rooms are still operating worldwide outside Israel. The Israeli operators moved into other countries to continue their (crypto-enriched) schemes based on their huge databases.
Some former Israeli binary options schemes have started to focus on new opportunities to profit in the cryptocurrencies field and Initial Coin Offerings (ICO) and moved their activities overseas — including to Ukraine, Bulgaria, Malta, and Cyprus.
The Global Enforcement Wave against Binary Options
---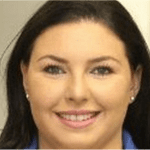 In September 2017, Lee ELBAZ, a.k.a Lena GREEN, the CEO of the Israeli binary options company Yukom Communications Ltd, accused of defrauding investors out of millions of dollars, was arrested by FBI agents shortly after arriving in the US. She was charged with alleged binary fraud in a Maryland district court. The charges are the conspiracy to commit wire fraud and wire fraud. The two-week jury trial is set to take place on January 7, 2019.
In July 2017, the US Commodity Futures Trading Commission (CFTC) charged Jason B. SCHARF, his worldwide web of companies, and Israeli-American affiliate marketer Michael SHAH, and his company with a $16 Million binary options fraud scheme. Allegedly they swindled more than $16 million from at least 8,000 victims, most of them located in the US.
In June 2018, US authorities arrested Jared J. DAVIS, head of an international binary options scheme,  and a 19-count federal indictment was unsealed, charging him with defrauding investors out of at least $10 million.
In June 2018, the Cybercrime Unit of the Philippine Police arrested eight Israelis who are suspected to have been behind a huge bitcoin currency and online investments fraud scheme worth millions of dollars. Philippine police say they have arrested nearly 500 people, including these eight Israeli nationals which have meanwhile been released from Philippine jail.
The Philippine police chief told reporters the company was estimated to bring in deposits of approximately US$1 million a day. The company has been operating in the country for two and a half years and has about 1,000 employees, the police chief said.
The call center was operated by a Philippine company known as International Branding Development Marketing Inc. (IBDM) on behalf of an online trading site called FTOCapital.com. The call center agents tried to persuade investors to invest in bitcoin. According to the police, several employees of the Philippine company were previously employed in Israel at Delta P.D. Media Ltd. and/or Gal Media Trade Ltd., two closely linked Israeli companies that operated the binary options websites FMTrader.com and itrader.co.il.
Delta P.D. Media Ltd. and Gal Media Trade Ltd. operated in Israel in recent years, before the entire binary options industry was outlawed by Israel's Knesset. In November 2016, Israeli police raided the Israeli offices of Gal Media Trade (iTrader) and arrested its CEO and salespeople. iTrader was a "well-oiled machine of fraud and exploitation of customers", said an official of the Israeli Securities Agency (ISA).
Just two weeks ago, on June 6, 2018, the Israeli Finance Magnates headlined: "The Enforcement Wave is here".
Are we on the verge of a major crackdown by the US federal authorities against the binary options industry? Recent reports by several sources in the industry suggest so. Now, it seems that this enforcement wave is upon us.
Well, yes, that's how it looks like, indeed. And now the binary options model is spiced up with a new "crypto" ingredient which could make it an even more explosive dish.
Diaspora and Crypto-Transition
---
Israel, the old headquarters of binary options companies, has banned the business and its authorities, along with other enforcement agencies worldwide, are going for the fraudulent actors. Since almost all other jurisdictions have now banned binary options schemes, it is no longer enough to leave Israel. The business model must also be adapted. The rise of cryptocurrencies with its Initial Coin Offerings (ICO) provides a perfect opportunity. Meanwhile, some of the former players have established new "crypto companies", pulled up initial coin offerings (ICO) and promise investors high returns once again. This time with ICOs and crypto trading.
ICO's and crypto-trading schemes are even better vehicles than binary options to swindle naive investors. The advantage here is that payment transactions can be performed without bank accounts or credit cards. Investors can buy into the ICO's and crypto-trading with cryptocurrencies like Bitcoin (BTC) or Ether (ETH) via anonymous wallets. This means that investors' fund flows can hardly be traced. The bank details and credit cards were the delicate points with the binary options. Visa, for example, made it clear as early as 2016 that it no longer wants to accept Binary Options in North America and Canada.
In addition, chargebacks were a problem for the binary options operator. The opportunity for customers to complain and request a chargeback is also the reason why PayPal has not been an appropriate payment platform for binary options. With cryptocurrencies, this is all much more convenient for scheme operators. They no longer need bank accounts and credit cards and chargebacks are no longer a threat to them. Cryptocurrency transactions are not reversible. Once the funds are with the scheme operators they stay there regardless of the customer's complaints. Cryptocurrencies, ICO's, and crypto-trading are therefore the logical development of the binary options model. With the use of cryptocurrencies, the last obstacles to scam people have been removed.
We report on this transition and the possible impacts on the crypto-scene in part 3 of our report.