The Metaverse is considered the next big thing. Not only Facebook parent Meta Platforms Inc. is betting on it but also the Multi-level marketing (MLM) industry. GSPartners and its gaming & finance platform, Lydian.Worlds, which gamifies business and finance, relies on crypto and NFTs. Also on board is Jan Malkus' CySEC-regulated BDSwiss as the "MetaBroker." Malkus gets celebrated with Lydian.World founder Josip Heit at the launch event in Dubai in May 2022.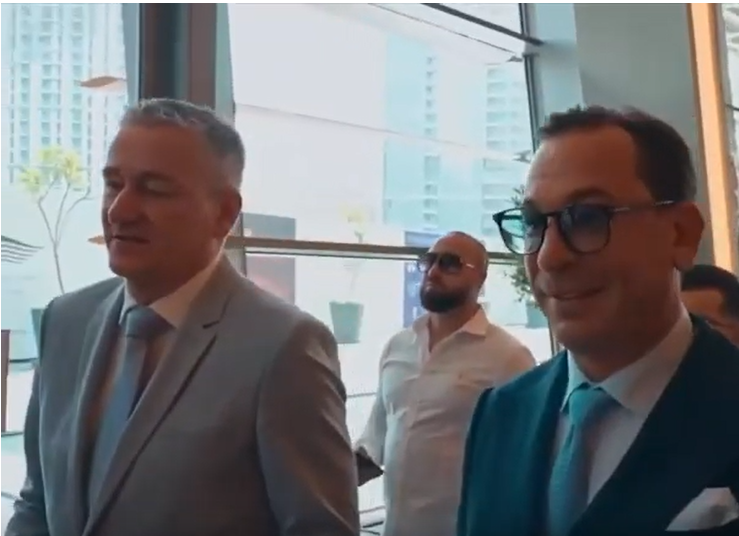 The BDSwiss Scheme
Jan Malkus is looking for new customer segments for his BDSwiss after the regulators have recently taken massive action against BDSwiss. Over the last few years, CySEC-regulated BDSwiss has left a trail of blood across Europe, leaving tens of thousands of victims via illegal offshore constructions. The UK Financial Conduct Authority (FCA) banned BDSwiss from the UK market in 2021 and stated.
However, almost 99% of the UK-resident customers who engaged with the Group had opened accounts with, and traded through, one of the Overseas Firms. Between 2017 and 2021, a total of 94,038 UK-resident clients opened accounts with firms in the Group. Of these, just 1,095 (1.16% of the total) opened accounts with the Firm. 92,943 (98.84%) opened accounts with the Overseas Firms. Overall, UK-resident clients of the Group lost over 96% of the total monies invested. Over 70 clients lost more than £100,000 each.

FCA REVISED FIRST SUPERVISORY NOTICE (link)
With the entry, respectively, the partnership with Lydian.World and Josip Heit, Malkus wants to position his BDSwiss in the metaverse and acquire new customers.
With the millions from BDSwiss, Malkus apparently bought a number of luxury properties in Dubai. Currently, one of his 17,406 Sqft villas is for sale.
The Lydian.World Scheme
We have received information about GSPartners and their Lydian.World which we will check and deepen in the next few days. The well-known MLM Review site behindMLM warngs against GSPartners, founded by Josip Heit. At the center of GSPartners scheme are "metaverse certificates" and its Lydian.World scheme.
We will bring a separate report with additional details on this shortly. Stay tuned.
Share Information
If you have any information about BDSwiss, GSPartners, Lydian.World, Jan Malkus, or Josep Heit, please let us know via our whistleblower system, Whistle42.