The U.S. Department of Justice (DOJ) announced the unsealing of charges against the Bulgarian national Irina Dilkinska for participating in the massive OneCoin fraud scheme.  OneCoin began operations in 2014 and was based in Sofia, Bulgaria. It marketed and sold the fraudulent cryptocurrency by the same name through an MLM network.  Victims invested over $4 billion worldwide in the fraudulent cryptocurrency. Dilkinska was extradited from Bulgaria.
Allegedly, Irina Dilkinska was the Head of Legal and Compliance for the OneCoin cryptocurrency pyramid scheme. She helped her co-conspirator, the U.S. lawyer Mark S. Scott, launder approximately $400 million in OneCoin proceeds.  Further, when she learned of Scott's arrest, she destroyed incriminating documents and sent another co-conspirator incriminating messages.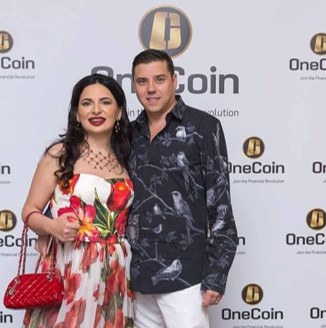 In 2014, the Bulgarian national Ruja Ignatova, a/k/a "the Cryptoqueen," and the Swedish national Sebastian Greenwood co-founded OneCoin. According to OneCoin's promotional materials, over three million people invested in fraudulent cryptocurrency packages.  OneCoin records show that, between the fourth quarter of 2014 and the fourth quarter of 2016 alone, OneCoin generated €4.037 billion in sales revenue and earned "profits" of €2.735 billion.
Dilkinska used a Bulgarian company named B&N Consult EEOD, which was falsely described as offering "proprietary consulting services, support, and software solutions to disguise the transfer of millions of dollars as purported "investments" into Scott's funds.  In reality, B&N Consult was a shell company that did not generate legitimate income and was used by Dilkinska to launder OneCoin proceeds. 
On October 12, 2017, Ruja Ignatova was charged with OneCoin-related fraud and money laundering in the United States. A federal warrant was issued for her arrest.  On October 25, 2017, Ignatova traveled on a commercial flight from Sofia, Bulgaria, to Athens, Greece, and has not been seen publicly since.  She was added to the FBI's Top Ten Most Wanted List in June 2022.  The FBI offers a $100,000 reward for information leading to Ignatova's arrest.
Sebastian Greenwood (link) and Ignatova's brother Konstantin Ignatov have been arrested and pleaded guilty to the charges. They have not yet been sentenced.