Whistleblower Credits: We would like to thank our whistleblowers for their reports and insights, which help us expose scammers and their payment processors. Together we can make a difference in cyberspace. Together we are an invincible force.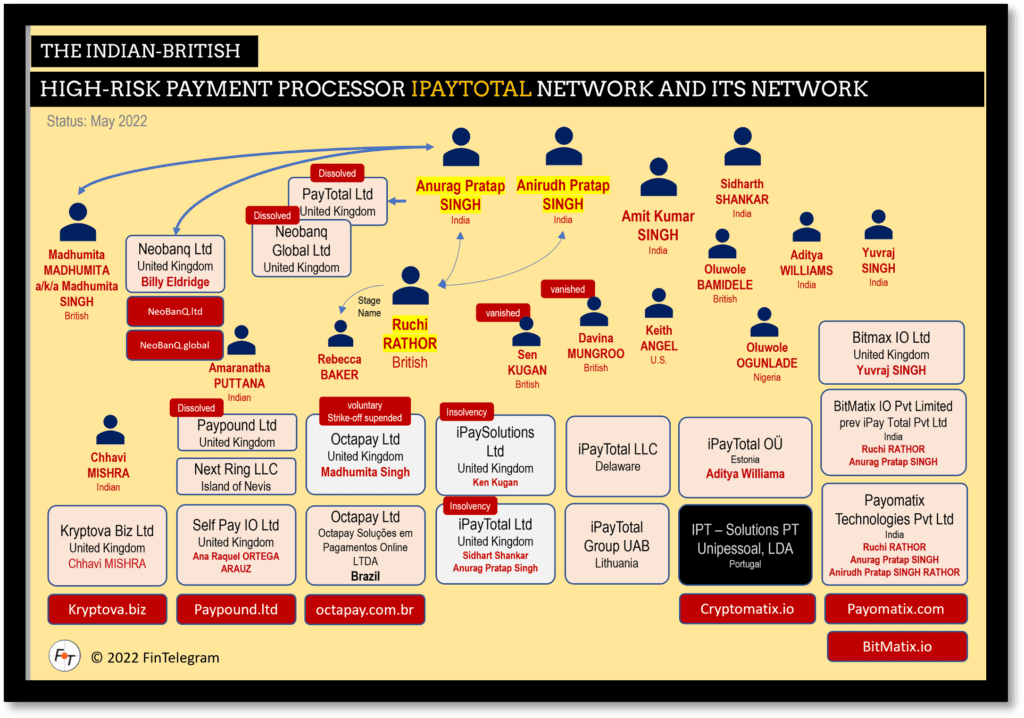 We recently reported that NeoBanQ, like iPayTotal before it, tried to get out of UK Companies House via a voluntary strike-off. However, in both cases, creditors objected, and the strike-off procedure was suspended. Companies House officially lists Briton Billy Eldridge as director and beneficial owner. Evidently, he is just a monkey. Former employees have told us that the company is actually run by Ruchi Rathor and Aditya Williams and belongs to the dark iPayTotal empire, just like the dissolved and disappeared OctaPay. Here is the update!
According to the information we have received, Billy Eldridge is either a fake person or a monkey for Ruchi Rathor and her team. We learned that they work with fake profiles on LinkedIn. They buy these fake profiles and use a random face generator (https://this-person-does-not-exist.com/en) to get their profile pictures.
The whistleblower information also fits the rest of the puzzle pieces. NeoBanQ Global Ltd was founded in Nov 2019 by iPayTotal co-founder Anurag Pratap Singh and deleted in Dec 2021 via a voluntary strike-off. The successor company NeoBanQ Ltd with Billy Eldridge was established in Feb 2020, and with that, iPayTotal was gone from the front.