The self-proclaimed German fintech billionaire Michael Gastauer is your man for fantastic stories. Whether they are somehow linked to reality remains to be seen. FinTelegram has already fought many battles with Michael Gastauer in some reality checks. On December 19, 2022, the Black Banx of Gasterauer sent out a fantastic press release. They now had 20 million customers, and one million accounts were being opened per month. Strangely, Similarweb somehow doesn't see that!?
Here are a few of the notable excerpts from the press release. Modesty is not a characteristic of Black Banx and Michael Gastauer.
Today, Black Banx Group announced having reached 20 million customers. With currently one million new accounts being opened per month, the Group is experiencing its fastest onboarding of new clients since the digital banking platform launched in 2015.

The Black Banx numbers are quite impressive, by the end of June 2022, Black Banx Group employed 2,100 people with offices on four continents, serving 15 million customers. Only six months later, Black Banx has more than 3,000 people working for the Group. The number of customers has grown to 20 million and the group has reached annual revenues of USD 1.1bn with an estimated profit exceeding USD 180m for the year 2022.

Blackbanx press release (link)
The Black Banx Reality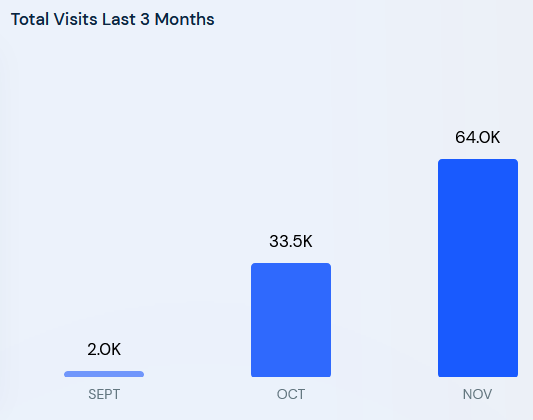 Black Banx says it has 20M clients, with one million new accounts being opened monthly. These are super-impressive numbers! Maybe we are not seeing something here. Or maybe Similarweb has made a mistake here. The latest Similarweb statistics (Dec 2022) say that between September to November 2022, only around 100,000 customers visited the website.
Assuming that not every visitor to the Black Banx website immediately opens an account, we expect several million website visitors per month, resulting in one million opened accounts. In addition, there should be website visits of the already existing customers. So Black Banx would expect at least between 5 – 10 million website visitors per month. In fact, however, there were just over 100,000 (read correctly). How do these numbers fit together?
Let's do the reality check!
The Reality Check!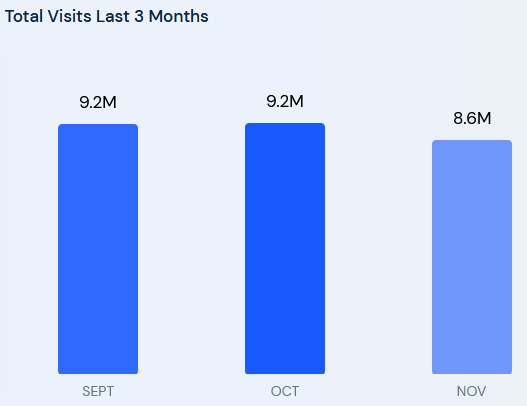 With 20 million accounts, Black Banx would be just behind Revolut, one of the world's leading FinTechs, with around 25 million customers as of November 2022. However, Revolut had around 27 million visitors to its website between September and November 2022.
Black Banx would have more than twice as many customers as BaFin-regulated N26, which reported around 8 million customers. Similarweb says there were around 10 million people on the site between September and November 2022. That fits too!
Reality check done! Any further questions?
Share Information
If you have any information about Michael Gastauer and his Black Banx, please share it through our whistleblower system, Whistle42.