Payment processor Payeer, which operates with an Estonian crypto license, has been on our radar since 2021, having been a facilitator in various broker scams. Until June 2022, Russian Liubov Svezhentseva was officially registered as the beneficial owner and director. After our last report, new Estonian individuals were again registered as beneficial owners and directors. We may justifiably conclude that they are acting as nominees for the real owners. Here is the update.
Key data
The narrative
Shortly after our March 2021 report on Payeer was published, the company swapped its Estonian legal entity. Fincana OÜ, which until then had been listed as a co-operator alongside Paycporp Limited on Vanuatu, was swapped for Payeer OÜ, which has been licensed by the FIU since March 2021. The client agreement states that crypto services are provided by the Estonian entity while payment services (merchant services) are provided by the Vanuatu entity Paycorp Limited.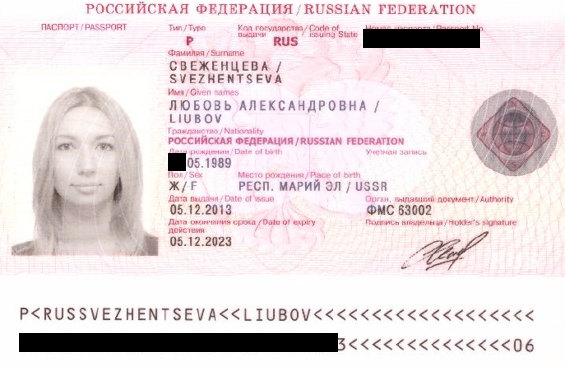 Changing Control
Until June 2022, the Russian Liubov Svezhentseva (see passport on the right) has been registered as a director alongside the Estonian Dmitri Allikas. On 3 June 2022, Svezhentseva was replaced by the Estonian Anton Stjopotškin as the beneficial owner. This guy has been registered as the beneficial owner before handing it over to Liubov Svezhentseva. Thus, we may conclude that he is only an Estonian nominee shareholder and not the ultimate beneficial owner. Since 25 July 2022, the new company director is Joseph Olatilewa Jaiyeola.
On Trustpilot, Payeer has a 4.6-star rating with a corresponding "Excellent" trust level from more than 2,000 reviews. The website states that the payment processor has almost 1/000 accounts (14 March 2022).
The Website Traffic
According to the latest Similarweb statistics, visitors from Russia, Belarus, and Ukraine accounted for about 50% of Payeer website traffic in July. The website received 5.1 million visits with an average duration of almost 6 minutes. Payeer is ranked #11.526 in the Global Websites ranking and is thus one of the most successful crypto payment processors. These are impressive numbers.
Share information
If you have any information about Payeer, its partners, and operators, please let us know via our whistleblower system, Whistle42.