We recently brought an update on CySEC-regulated broker Alvexo and shared it via Twitter. We received a link from @braisincapital to an article on WarningTrading where the background to Alvexo is presented in detail. The founders are the Israelis Shlomi Amsalem, Noam Moshe Hano, and Adir Aharony, who previously operated the now disappeared scam broker NetoTrade. Noam Moshe Hano ran the boiler room operator ESN Global Media Ltd in Israel.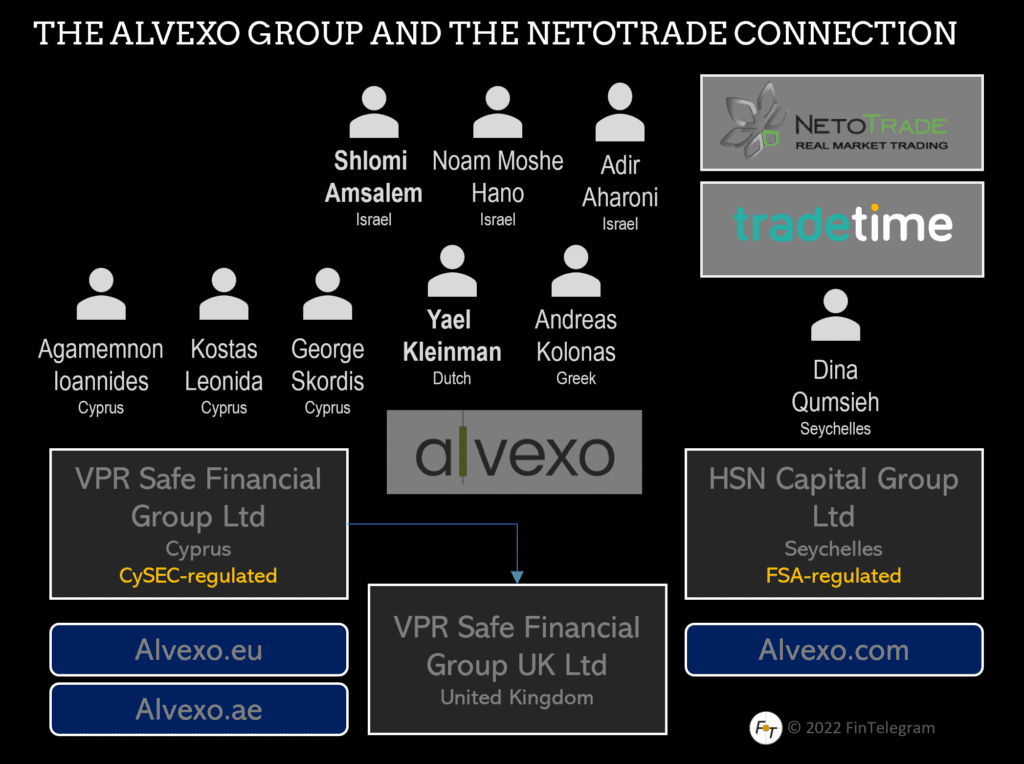 NetoTrade was allegedly initially operated out of the boiler room in Israel through various legal entities. Regulators around the world have issued warnings against NetoTrade. In 2014, the three Israelis teamed up with a local businessman to form VPR Safe Financial Group Ltd in Cyprus, which secured a CySEC license to do business as Alvexo. Then in 2016, Yael Kleinman, an Israeli lawyer in Limassol, was hired as a director for Alvexo.
The three Israelis behind NetoTrade and Alvexo are also said to have operated TradeTime, a scam broker that has since disappeared. Alvexo's Chief Strategy Officer, Seth Julian, has once been an executive at the now vanished CySEC-regulated Optionrally.
The NetoTrade and Alvexo founders have disappeared from the radar screens and are believed to be keeping a low profile. Apparently, they have earned enough in the golden years of binary options and Forex.
Share Information
If you have any information about Alvexo, NetoTrade, and their founders, please let us know via our whistleblower system, Whistle42.