It is currently common for online casino, sports betting and gambling operators equipped with an e-gaming license in Curacao to have a payment subsidiary in Cyprus. This also has the advantage of having a location in the EU. The operator of Bet Swagger, Usoftgaming N.V., has also chosen this structure and processes the payments of its customers via the Cyprus-registered Pulsion Processing Ltd. We have heard massive complaints from several customers of this scheme. Therefore, we issue a warning.
Key Data
Trading name
Bet Swagger
BetSwagger
Activity
Online casino, sportsbook, esports
and gambling
Domain
www.betswagger.com
Legal entities
Usoftgaming N.V.
Pulsion Processing Ltd
Jurisdictions
Cyprus, Curacao
Authorization
Curacao (not valid on 1 Feb 2023)
Compliance management
Xecutive Corporate Management N.V.
Payment options
Credit/debit card, e-wallets, crypto
prepaid cards
Payment processors
PayOp, Skrill, Perfect Money, Advcash,
Neteller, PaySafecard, Coinspayments,
Rapid
Short Narrative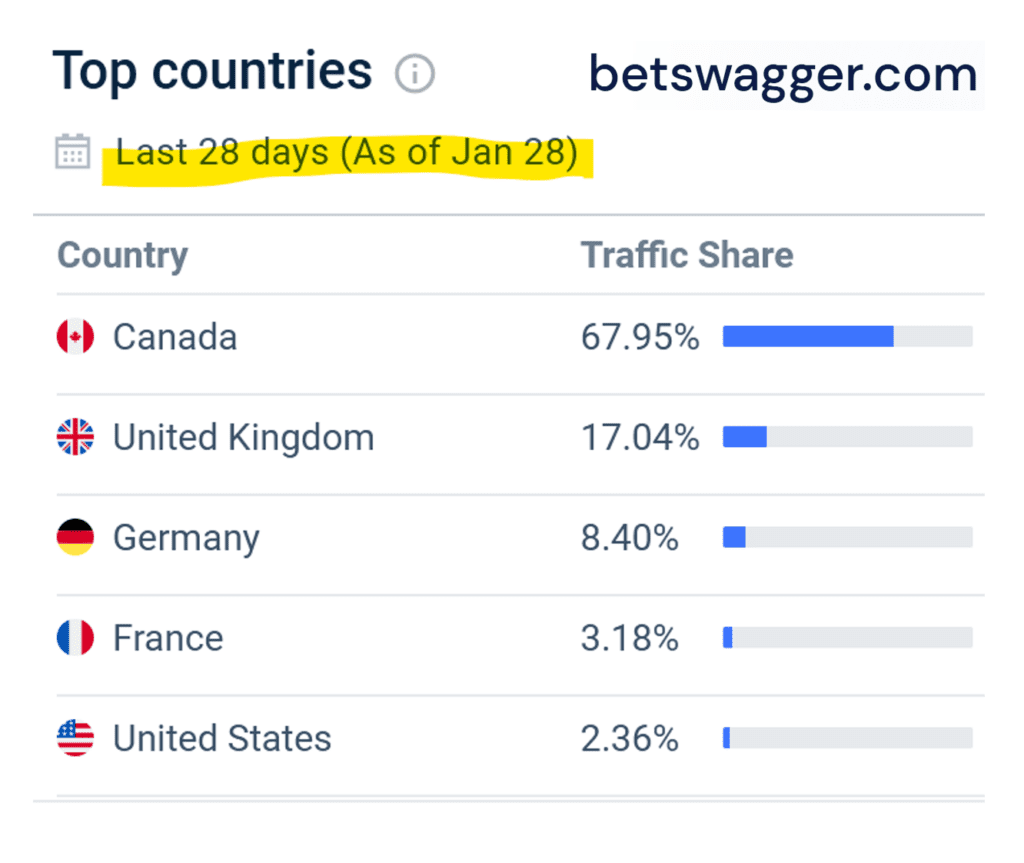 According to Similarweb, about 76,000 people have visited the Bet Swagger website in the last 28 days. Almost 68% of them came from Canada, but United Kingdom (17%), Germany (8%) and France (3%) are also among the visitors. In any case, the Curacao license is not sufficient for online casino and gambling activities in Germany. Although the German authorities do not take full action against Curacao licensed providers, they are still not legal.
The payment agent for Bet Swagger is Pulsion Processing Ltd in Cyprus, which also handles credit/debit card payments. We have also found PayOp, Skrill, Perfect Money, Advcash, Neteller, PaySafecard, or Coinspayments. The usual suspects among the high-risk payment processors.
Urgent Warning
People who gamble on online casino, sports betting or gambling know the risk of loss. However, the "genetic risk" of this high-risk segment is compounded by the many black sheep among the providers who turn risk into fraud. It's a very thin line. On Trustpilot, Bet Swagger has already reached the scam level with a 2.6-star rating and a corresponding "Poor" trust level.
We currently have too little information to give a definitive assessment about Bet Swagger, but we advise extreme caution based on the complaints. Maybe, you should stay away at all!
Curacao Licenses In The EU
A Curaçao e-Gaming license is not directly recognized or valid in the European Union (EU). Each member state is responsible for regulating online gaming. Some countries, such as Malta and the United Kingdom, have established their own licensing regimes, while others may accept licenses from other jurisdictions, including Curaçao.
ChatGPT expressed the opinion that a Curaçao e-Gaming license is not recognized as a valid gaming license in Germany. The German state regulates online gaming in Germany, and a license from the state is required to offer online gaming services within the country. The current regulatory framework in Germany does not recognize licenses from other jurisdictions, including Curaçao, and foreign-based online gaming companies are not permitted to offer services to German residents without a German license.
Share Information
If you have any information about Usoftgaming, Bet Swagger, their operators, or facilitators, please let us know through our whistleblower system, Whistle42.