Most recently, we uncovered the anonymously operating payment gateway ShinePays in the Portrades broker scam. However, in recent years, we have discovered ShinePays as a facilitating payment gateway in many other broker scams. There is no official website. We suspect that the gateway is associated with another payment processor. It connects to the high-risk payment processor and merchant service provider Pacific Pay. We would like to know more about the background of ShinePays.
Key Data
Short Narrative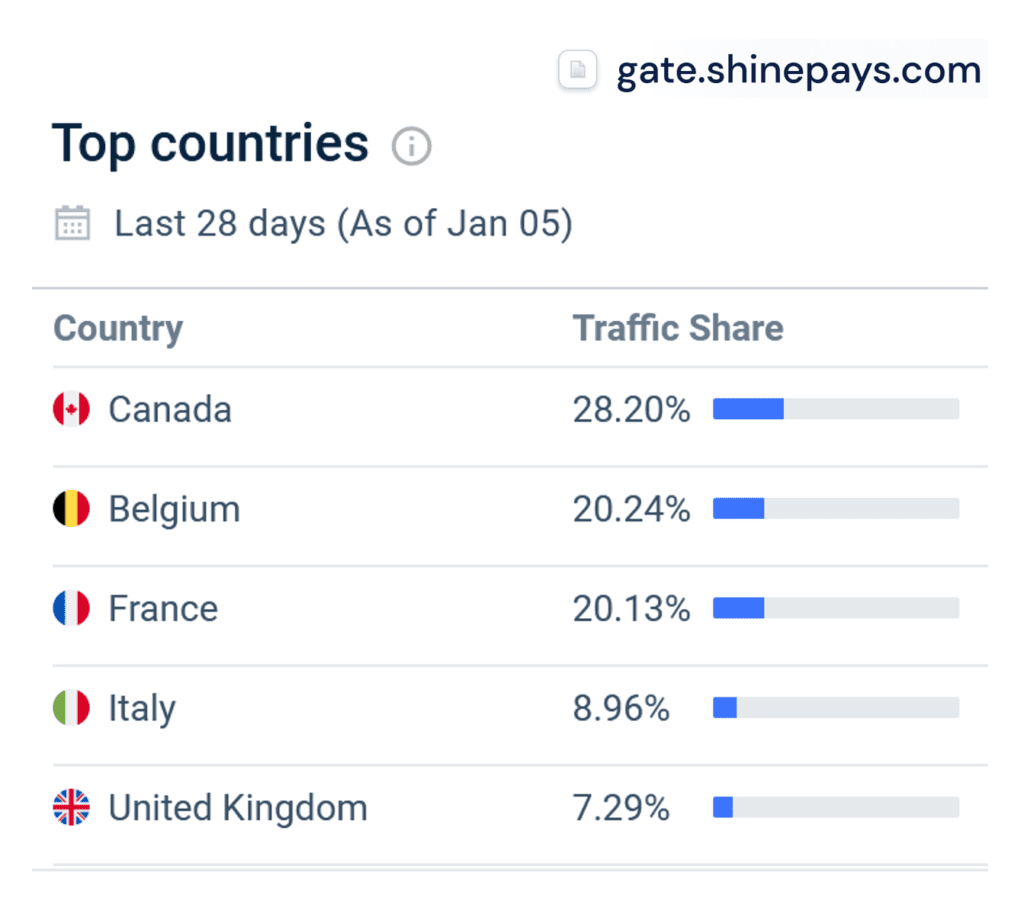 More than 83% of ShinePays gateway web traffic comes from referral websites. Among them is the offshore broker PU Prime, which we have already reported about. More than 77% of the referral traffic comes through PU Prime. More than 15% of the website visitors come via the Pacific Pay website. The rest comes mainly from other broker schemes such as Tredero or Portrades.
ShinePays is primarily a payment gateway of the dark grey to black internet. There are reasons for operating anonymously and without a website presence. We would like to know more.
Share Information
If you have any information about ShinePays, its operators, facilitators, and partners, please share it through our whistleblower system, Whistle42.