The hunt by regulators against unlicensed or registered crypto exchanges continues. The Austrian Financial Market Authority (FMA) recently warned against the crypto exchange MEXC. In Europe, MEXC is operated through MEXC Estonia OÜ, which has a crypto license from the Estonian FIU. However, this license is not sufficient for the FMA, as MEXC provides banking services, the FMA says. Thus, we have orange-listed the crypto exchange.
MEXC Key data
Short MEXC Narrative
MEXC was founded in 2018 in the Seychelles by Singapore-based John Cheng. In Europe, MEXC operates through MEXC Estonia OÜ, established in Estonia in 2019 with a license from the Estonian FIU. Yichen Peng is registered as the beneficial owner and director in the Estonian entity.
MEXC Payment Processors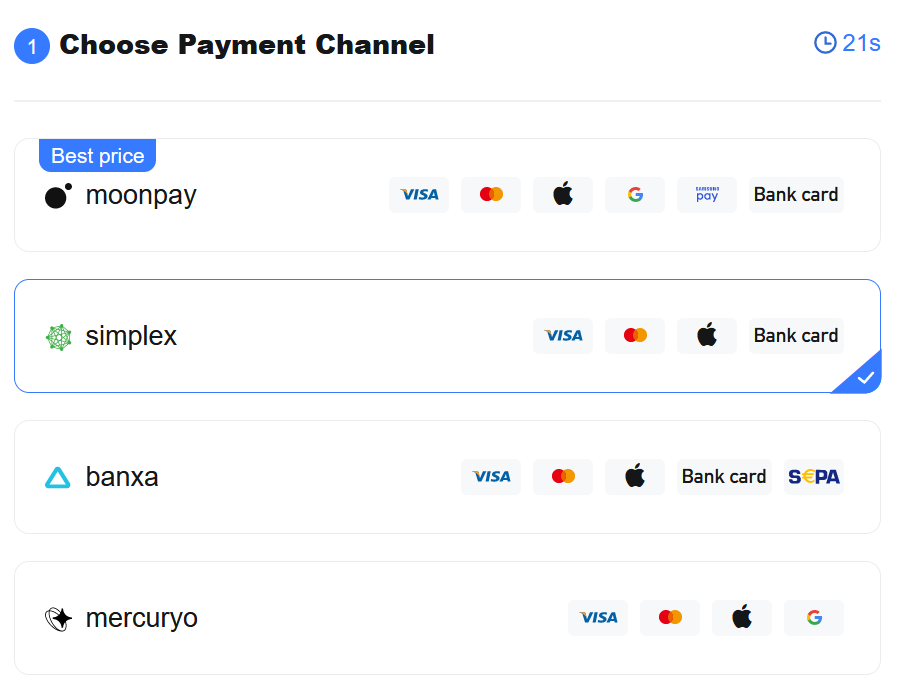 Customers can buy cryptocurrencies from MEXC via credit/debit cards and through bank transfers. MEXC Estonia acts as payment agent. The purchase can be made directly at MEXC or via a third-party partner such as Mercuryo, MoonPay, Simplex, or Banxa. When buying through these third party partners, you do not need to go through a KYC procedure at MEXC.
This Service of Credit Card Purchase of Digital Currencies (hereinafter as 'Service') is provided to you by the third-party platform Mercuryo and distributed to you via MEXC Estonia OU: www.mexceu.com (hereinafter as 'Distributor'). To use this Service, you must agree to user agreements and/or other terms and conditions that might be available on the Distributor and/or Mercuryo platform.

MEXC disclaimer regarding Mercuryo
Compliance Check
We have found that MEXC has a valid license from FIU Estonia to operate in Europe as a crypto company. However, the FMA believes that this license is insufficient to provide the services allegedly qualifying as banking services. In addition, no KYC is done via third-party partners when purchasing cryptocurrencies via credit/debit card, bank transfer, or e-wallet transactions.
The User Agreement does not indicate which legal entity the User is entering into an agreement with. At least, we did not find this in our review. This is a red flag.
On Trustpilot, MEXC has only a 2.0-star rating, practically a scam level.
In sum, we, therefore, place MEXC on our Orange Compliance list.
Share information
If you have any information about MEXC, its operators, and its facilitators, please share it through our whistleblower system, Whistle42.