Spread financial intelligence
Whistleblower Credits: We would like to thank our whistleblowers for their reports and insights, which help us expose scammers and their payment processors. Together we can make a difference in cyberspace. Together we are an invincible force.
We want to extend our sincere thanks to all whistleblowers and volunteer friends of FinTelegram. They provide important information about FinMax and other scams and conduct their own research, which they make available to us. Since our last update on the FinMax Racket, we have learned that the racket's alleged boss is a former high-ranking police officer in Ukraine. We have also learned that there are other scams and a common address for all scams in Bulgaria. Here is the update.
Operated by a former police officer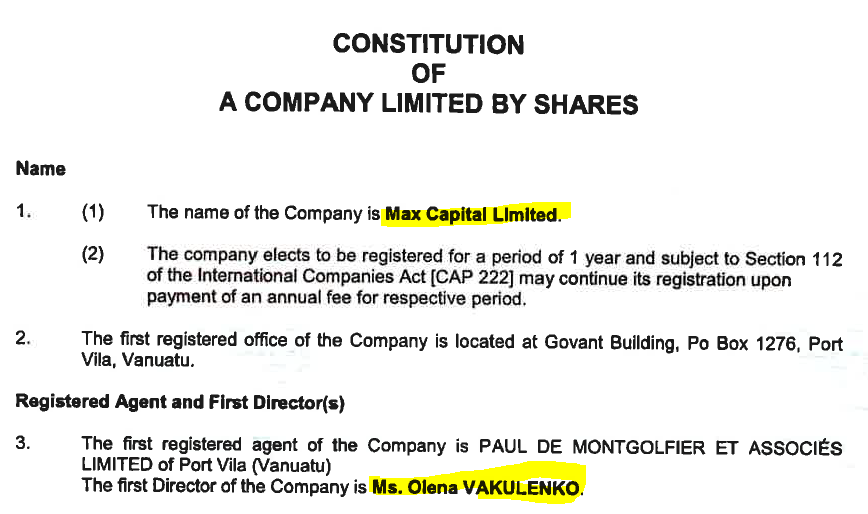 Let's start with Oleksandr Vakulenko. We consider him one of the brains and economic owners behind FinMax Racket. According to public information, the Ukrainian citizen was the Deputy Head of the National Police in Ukraine and the Head of the Main Investigation Department. He retired in July 2017. That is pretty much when the FinMax Racket scams started their activities. A police officer becomes a cybercrime actor. Almost classic! His wife Olena Vakulenko established Max Capital Limited in Vanuatu and became the head of the Lithuanian Softcast Group UAB, through which the payments of the racket were processed.
More scams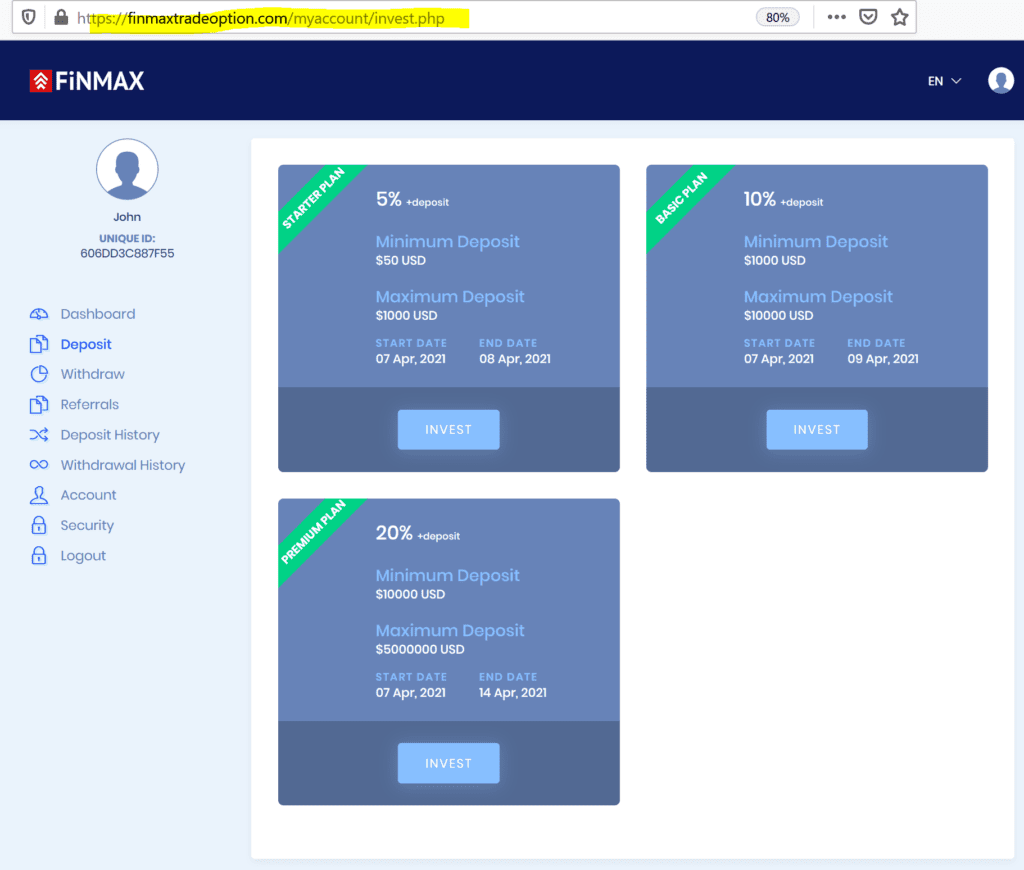 There is another FinMax-branded scam site. The FinMax TradeOption scam mutation (www.finmaxtradeoption.com), specializes in cryptocurrencies. The potential victim can choose three different investment packages that promise a return of 5% to 20% within 24-48 hours. The address of FinMax TradeOption is mentioned as 14 Tsar Osvoboditel Blvd, Sofia 1000, in Bulgaria.
Morris Processing Ltd, another entity in the FinMax Racket, was also located at this address in Sofia, as can be seen, for example, from the Terms of Use of the FXTradeEx scam, owned and operated by Morris Processing Ltd, which Oleksandr Vakulenko controlled. The company was dissolved in October 2020, but the FXTradeEx scam is still online.
Morris Processing
Until January 2018, Morris Processing Ltd's registered office in the UK was in 71-75 Shelton Street, Covent Garden in London. Both addresses of the company – the one in Sofia and the one in London – are also given in the BinaryFX Global scam. In this respect, we can also attribute this scam to FinMax Racket.
Atrix Group and FinMax
An alert whistleblower has found out that Atrix Group Ltd is the developer and publisher of the Finmax strategy app. This was made available for download in version 1.0.0 in January 2018.
The website MusicallyPO (www.musicallypo.com) was discovered, currently operated by Iron Media Group Ltd, Commonwealth of Dominica. Previously, this site was operated by Atrix Group Ltd. Allegedly, MusicallyPO was founded in 2018 as a media service company to help TikTok users become famous. The address given is 195 Broadway, Brooklyn, in the United States.
We continue to research. In case you have any further information we would be more than happy if you share it with our team.