A new report commissioned by the American Gaming Association (AGA) has estimated that Americans bet more than $510 billion a year with illegal and unregulated land-based or online operators. This costs the legal industry $44.2 billion in gaming revenue and state governments $13.3 billion in lost tax revenue. Illegal online gambling attracts nearly $402 billion, of which $64 billion are spent at illegal online sportsbooks and $338 billion at illegal online casinos.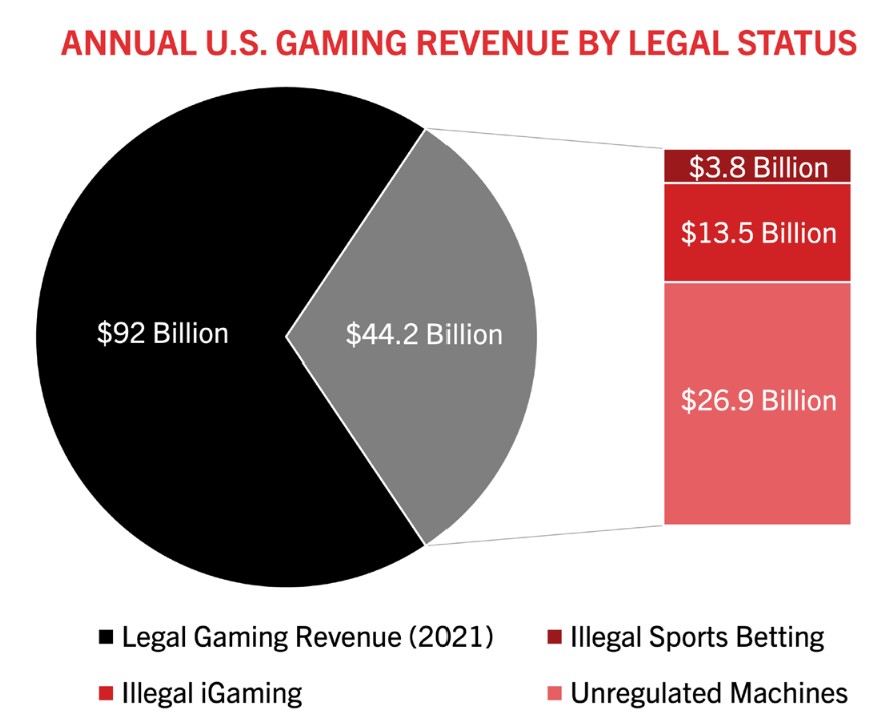 In 2021, the legal, regulated gaming industry in the U.S. generated $92 billion, meaning that about a third of all gaming revenue each year is going to illegal or unregulated operators.
The more than $400 in online payments from U.S. citizens to illegal gambling operators must also be processed by supporting payment processors. The fight against illegal offers in the cyber society can only take place, as FinTelegram has often emphasized, through the identification of facilitating payment processors. "Follow the money" is one certainly of the most efficient approaches for law enforcement agencies.
Report Illegal Gambling
If you have any information about illegal gambling operators and their facilitators, please let us know through our whistleblower system, Whistle42.