We recently started to follow the Key Way Group of the Romanian Octavian Patrascu and published an initial review. Key Way Group operates the broker Capex with the CySEC-regulated Key Way Investments Ltd and the broker clicktrades via the offshore entity KW Investments Limited in Seychelles. We took a closer look at the two brokers and found in our initial review on 14 June 2022 that Capex violates the ESMA and CySEC regulations by accepting pre-KYC deposits in theoretically unlimited amounts via bank wire. Here is the review.
Key Data
Deposits to CySEC Entity
Deposits via wire transfers are made to Key Way Investments Ltd accounts at Astrobank Public Company Ltd in Cyprus and Unicredit Bank AG (powered by Payabl.cy Ltd).
Paybl.cy Ltd was formerly known as PowerCash21 with Franky RC Schoonbaert a/k/a Frank Schoonbaert, Nissim Zarfati and Ruediger Trautmann.
Follow the Payabl profile on PayCom42.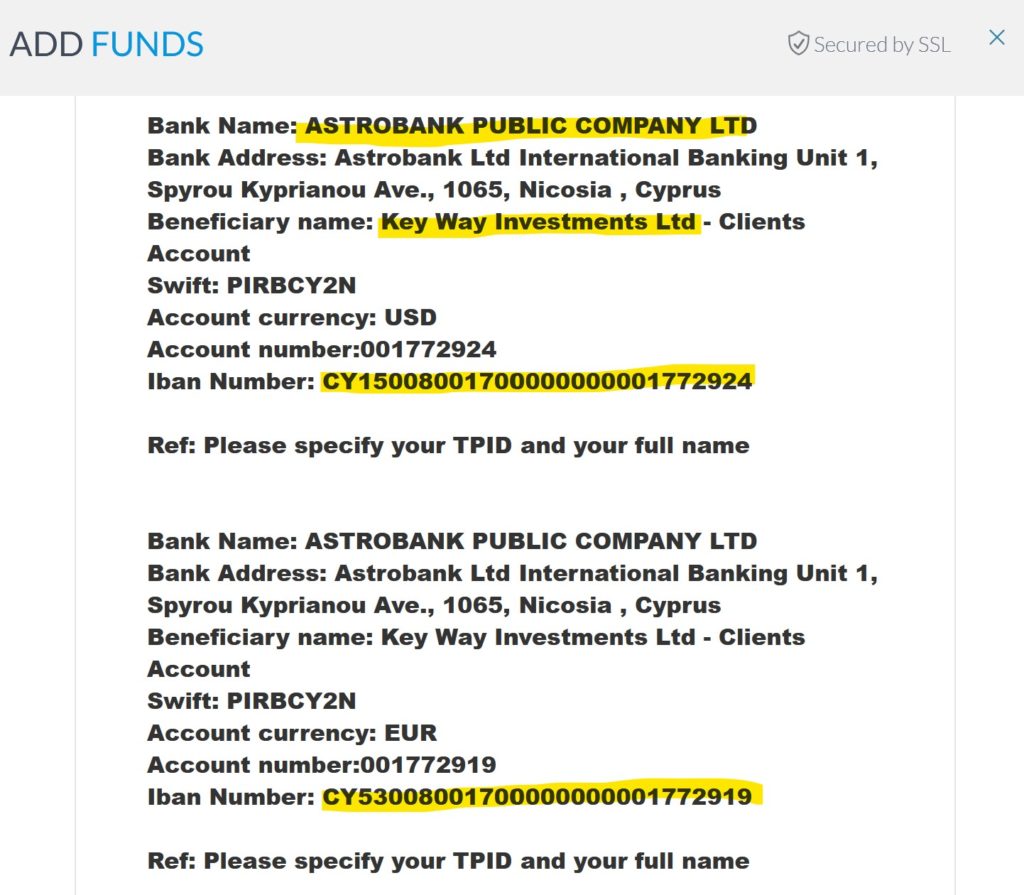 All payments via bank transfer would have gone directly to CySEC-regulated Key Way Investments Ltd. We did not notice any amount restrictions in the payment processes we simulated. Deposits were possible even before confirming our email address, not to mention verifying our identity or residency.
We could have deposited up to €100,000 pre-KYC with credit or debit cards, as well as via Skrill, Neteller, or PayPal, and up to €5,000 with Rapid.
Share Information
If you have any information about Key Way Group, its brokers Capex or clicktrades, or the acting persons and partners, please share it with us via our whistleblower system, Whistle42.