While former Wirecard CEO Markus Braun prepares in prison for his trial starting in December 2022, the growth of Wirecard successor Payabl is exploding. German-Cypriot high-risk payment processor Payabl was founded by former Wirecard top executives Dietmar Knoechelmann and Ruediger Trautmann. The number of website visitors exploded from around 15,000 in July to more than 306,000 in October 2022. The growth is primarily fueled by porn customers such as xHamsterlive or StripChat.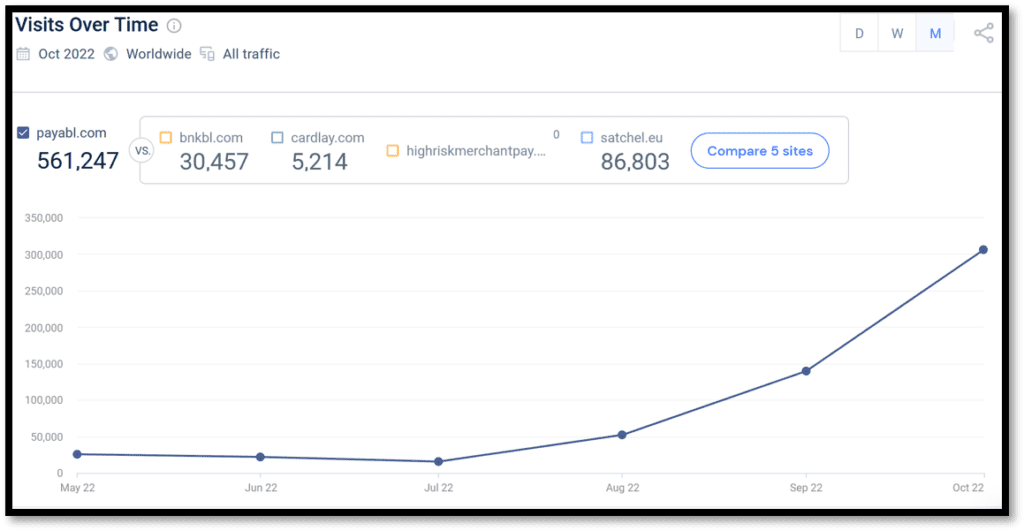 Payabl's business model looks like a copy of the collapsed Wirecard. Growth via porn, gambling, online trading, and other high-risk industries. Currently, almost half of the website visitors come from Germany. In this respect, it is justified to label Payabl as a sort of successor of Wirecard. Apart from the fact that the payment processor was founded by former Wirecard executives Ruediger Trautmann and Dietmar Knoechelmann and his wife, Ayelet Fruchtlander-Knoechelmann.
According to Similarweb statistics from October 2022, more than 72% of website visitors came from porn sites. The three porn sites xHamsterLive, bakecaincontrii, and StripChat alone sent over 60% of visitors from referral sites.
Share information
If you have any information about Payabl, its operators, and customers, please let us know through our whistleblower system, Whistle42.