It appears that the scam brands belonging to the PumaTS Scam Broker Network are currently very high on the priority list of the financial market regulators across the EU. The FCA issued another investor warning on July 21, 2020, against a broker running on the PumaTS white-label platform – BlueSave operated under the domain www.bluesave.io. And once again, a company registered in St. Vincent and the Grenadines is the scam operator. Cyprus Praxis Pay, Estionan Tinkbit, and Russian 4bill are the facilitating payment processors.
St. Vincent again
Buen Solutions Ltd, officially based at Griffith Corporate Center on SVG, is the official operator of the BlueSave broker. A quick analysis shows that the scam broker is based on the PumaTS white label solution. Most of the scam brokers associated with and/or empowered by the PumaTS platform are actually registered in St. Vincent and the Grenadines. There, the formation company Wilfred Services Ltd (www.wilfredinternationalservices.com) is more than happy to establish the scam entities for the network.
PraxisPay for credit cards
The interfaces to the various payment processors are provided via the integrated PayBox feature. In the case of BlueSave, the ubiquitous scam facilitating payment processor PraxisPay is integrated for the processing of credit and debit card payments. PraxisPay is the brand operated by Praxis Cashier System Ltd of Amit Klatchko is an unlicensed payment processor registered in Cyprus. It's actually quite hard not to find a broker scam without having PraxisPay integrated.
Estonian Tinkbit for crypto
In addition, future client-victims of BlueSave are also offered the option of making deposits using cryptocurrency. In this respect, the three providers tinkbit, 4bill, and PayCent are integrated into PayBox. It is interesting that with tinkbit (www.tinkbit.com) again an Estonian crypto payment processor is presenting itself as a scam facilitator. The company, which was initially founded in October 2019 under the name Revora OÜ and later renamed Tinkbit OÜ (Registry Code 14828576), is one of the many holders of an Estonian license to operate wallets and exchange services.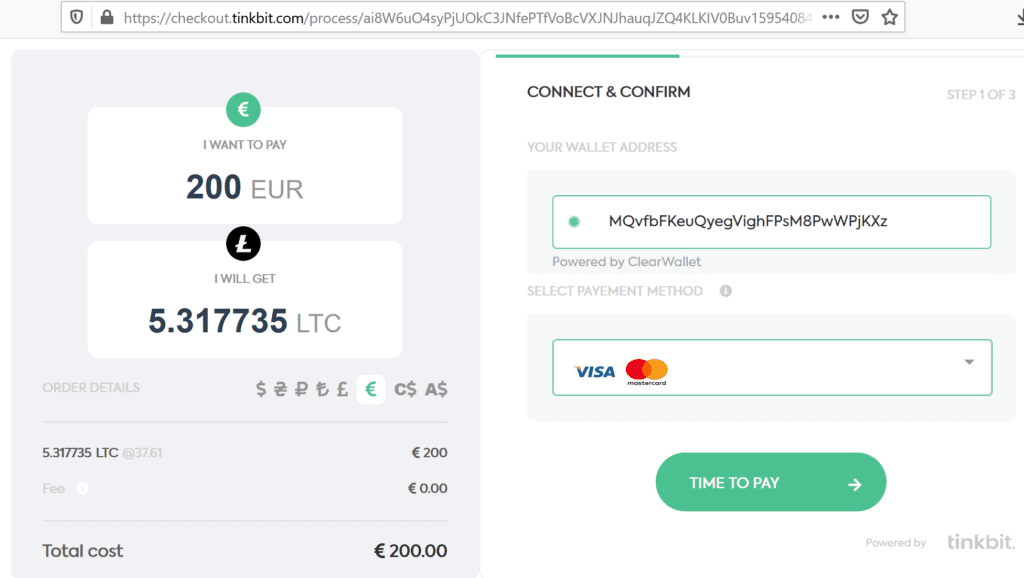 The Euro or Dollar deposited by client-victims with BlueSave are first converted into cryptocurrencies via tinkbit using the PayBox API. These crypto units are then transferred to BlueSave. The purchase of crypto units on tinkbit is done via credit and debit cards.
The Russian connection
The 4bill (www4bill.io) payment options, which is also integrated into PayBox, is a Russian payment processor. When buying cryptos for depositing with BlueSave via 4bill, you will be forwarded to the Russian payment processor HotPay (www.hotpay.money) for payment. HotPay is officially operated by Hotrate Business Inc. registered in the British Virgin Islands. In fact, however, the business is done in Russia.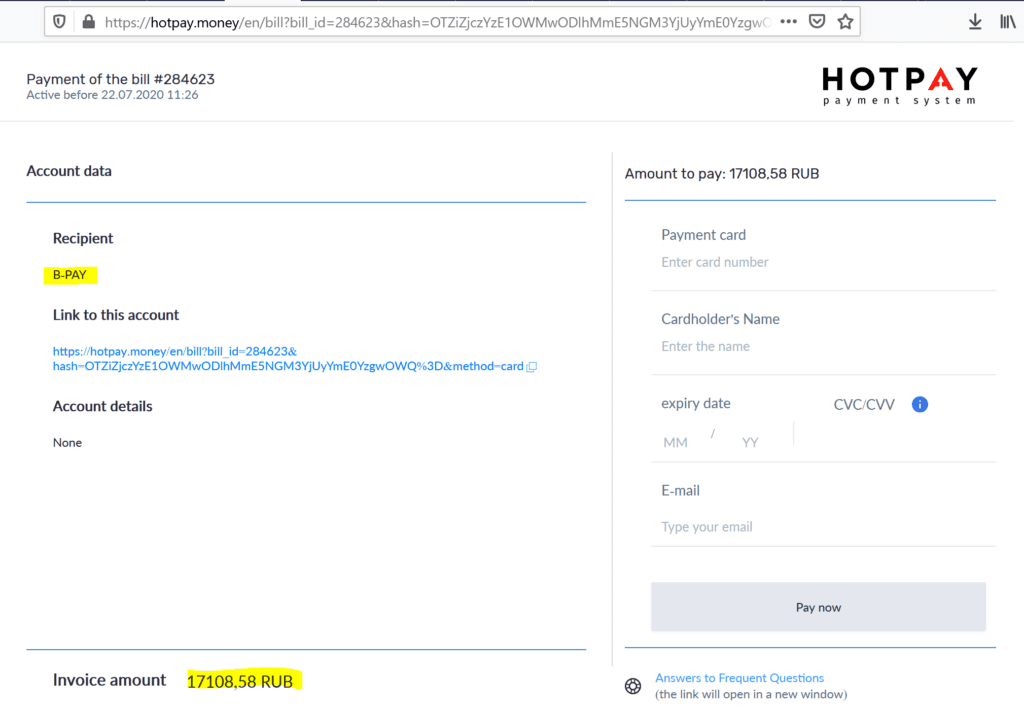 Share information
If you have information about BlueSave or PumaTS and one of the involved payment processors PraxisPay, tinkbit, 4bill, HotPay, and/or if you are a scam victim, please contact FinTelegram. You can use our Whistleblower System for this purpose. Together we can fight scammers efficiently.