Malta is greylisted for good reasons, mostly for their failing regulators. Malta-licensed, Phoenix Payments Ltd d/b/a Paytah, refuses to assist the many victims who wired money to the company to top their accounts with broker scams like RoyalsFX, LincolnFX, or CodeFX. Victims reported these transactions to the Malta Financial Services Authority (MFSA). The regulator replied that they would not investigate and asked the victims to report Paytah to the Central Bank of Malta, which replied that it would not investigate such complaints. The victims also emailed Kenneth Farrugia, the Director of Malta Financial Intelligence Analysis Unit (FIAU), who did not reply.
Malta Police investigation?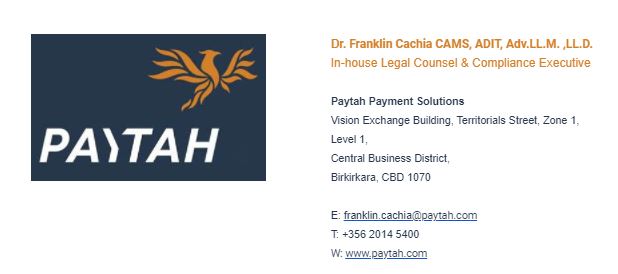 Paytah's directors are Marco Lavanna, Keith Farrugia, Frances Xavier Alabart Lopez, and Alpesh Patel. They are still deemed fit and proper by MFSA despite being involved in business with a series of Estonia crypto firms that have lost their licenses. Franklin Cachia from Paytah replied to the victims and informed them that "the Maltese Authorities have no jurisdiction on the entities that have scammed you, and you need to seek legal action against them directly."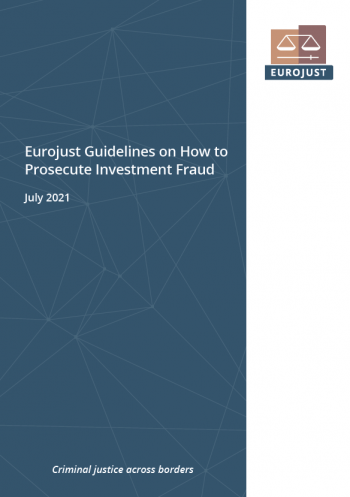 Perhaps the Maltese authorities should read the latest Eurojust Guidelines "How to Prosecute Investment Fraud", which explicitly states that law enforcement (and regulators?) agencies must also investigate scam-facilitating payment processors. But again, there are good reasons for greylisting Malta. Well, here is the link to Eurojust.
The victims also filed complaints with the Estonian Police and Authorities because the two companies LyraPro OÜ (formerly Golden Crypto OÜ), beneficially owned by Albanian national Dritan Agushi, and Sheridan Solutions OÜ, owned by Greek national Ilias Giannenakis have been involved in these scams. The Estonian Police refuses to investigate these two former licensed Estonian companies, given that the beneficial owners are no Estonian citizens.
Another company that processed payments for these scams was BCPay operating from the Czech Republic. The brand's operator is Business Credit s.r.o. Its registered address is Za Mototechnou 1619, Stodulku, Prague. The company does not hold an EU license. It holds a FINTRAC Canada license and a FinCEN license from the United States. The victims also filed reports with this company and were refused any assistance.
No answers
Fintelegram did contact Paytah for comments but received no answers. Maltese media have revealed the shocking news about MFSA: the regulator pays local media houses by direct orders. The Malta FIAU is also under pressure after it was revealed that it also pays selected media houses for positive coverage. FIAU's Director Kenneth Farrugia and his deputy Alfred Zammit have been highly criticized in Malta for not taking action on well-known cases involving high profile Maltese PEPs and led Malta to be greylisted by the FATF.
MFSA's outgoing CEO, disgraced Joe Cuschieri, resigned following the shocking news that he accompanied the alleged mastermind of the assassination of a Maltese journalist to Las Vegas on a business and leisure trip. They were accompanied by Edwina Licari, who still works at the Malta Financial Services Authority. Other employees of the Authority who have now made it to FATF's grey list are Michelle Mizzi Buontempo and Christopher P Buttigieg (top picture shows Christopher Buttigieg, left, with Joe Cuschieri).