Spread financial intelligence
As of October 22, the European Commission (EC) issued its annual report on the progress made by Bulgaria and Romania in its justice reform and the fight against corruption and criminal organizations (Bulgaria). The Commission praised Bulgaria for its progress in following CVM recommendations and concludes that Bulgaria – in contrast to Romania – has met the commitments made at the time of its accession to the EU. Thus, Bulgaria could have the CVM lifted, if the EU Council and the European Parliament agree with the EC's assessment.
The European Funds Recovery Initiative (EFRI) acting on behalf of more than 650 defrauded European retail investors, who have been robbed by investment scams with numerous boiler rooms and beneficial owners located in Bulgaria, does not agree with the conclusions of the CVM report as of 22 Oct 2019.
Gal BARAK – an Israeli – is successfully postponing the final decision on his extradition request from Sofia to Austria based on an EU arrest order issued in January 2019. Gal BARAK is most likely one of the main broker scam perpetrators responsible for defrauding thousands of European retail investors. Therefore, we ask the representatives of the different countries to speak up for the victims in their respective countries and to refuse this proposed revocation of the CVM for Bulgaria.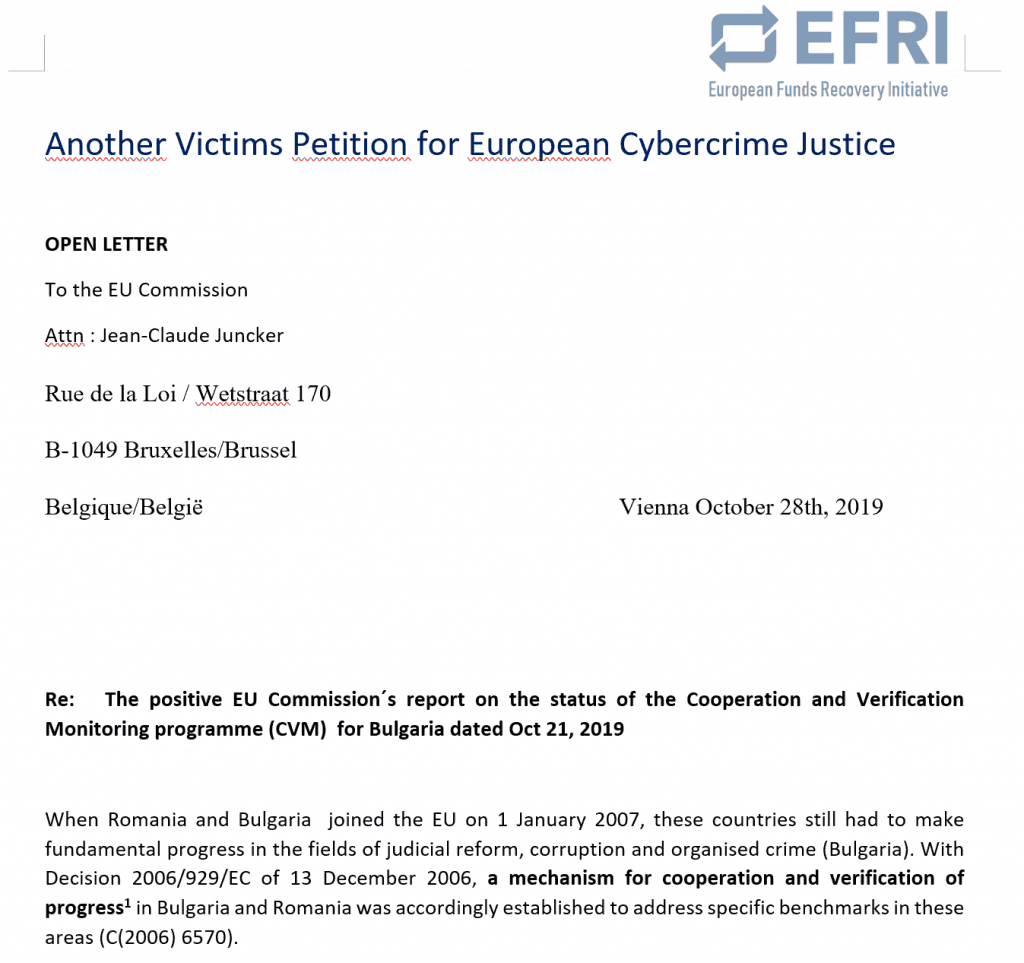 read the full letter here.