Over the last few weeks, we have discovered the licensed Estonian crypto payment processor Oobit as a scam-facilitator with the broker scams ExpressFX and StakingTrades. We, therefore, took a closer look at the payment processor and discovered that it is actually an Israeli venture operating through legal entities in Singapore and Estonia. While these scam clients may be an exemption, Oobit appears professional in its appearance and receives excellent reviews on Trustpilot. We would like to know more about this crypto venture.
Key data
The narrative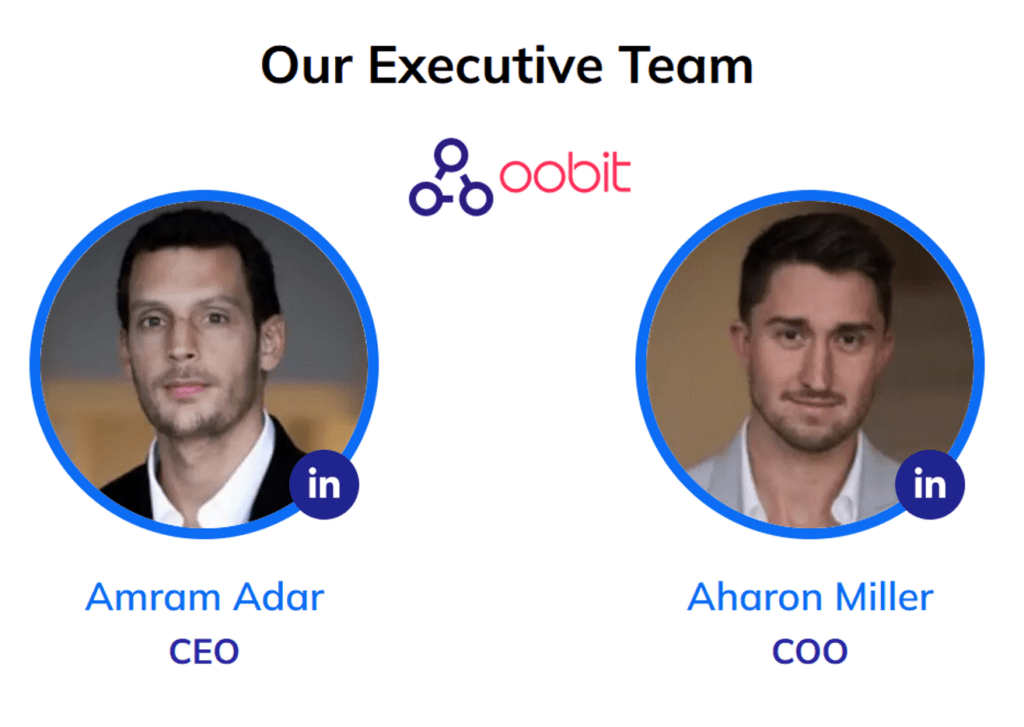 Oobit was founded in 2017 as Cryptosys International Ventures Pte Ltd in Singapore, followed by the establishment of Oobit Technologies OÜ in Nov 2019. Since then, the group has been doing business under the trading name Oobit. The two founders are Israelis Amram Adar and Aharon Miller, acting as CEO and COO. The beneficial owners of the group are based in Israel. Olga Shishkina acts as a nominee director of the Estonian entity,
Oobit offers a crypto-based debit card in addition to its crypto exchange and payment services. Furthermore, the venture has launched its own Oobit Token (OBT), which is currently not tradable but can be exchanged for other cryptocurrencies via PancakeSwap and Uniswap.
Oobit seems reputable, unlike most other licensed Estonian crypto payment processors. The website presents the team and the links to the social media presences, an approach you will not find with 90% of all other crypto payment processors. Clients can buy cryptocurrencies from Oobit using credit cards. For this purpose, oobit cooperates with MoonPay, another crypto payment processor with legal entities in Malta, Singapore, and the U.S. Moon Pay USA LLC is registered as a money service business (NMLS ID: 2071245) in the U.S.
Scam involvement
On a negative note, we found Oobit as a payment facilitator in several broker scams such as ExpressFX (here) or StakingTrades (here). Clients (victims) of these scams were forwarded to oobit for deposits via credit cards. They are supposed to buy cryptocurrencies with credit cards, which are then sent to the scammers' wallets.
Share information
We would like to know more about oobit, its operators, and partners. If you have any information, please share it with us via our whistleblower system, Whistle42.