Spread financial intelligence
A few weeks ago, we reported on the BaFin warning against the scam broker TheCapitalStocks (www.thecapitalsrocks.com). This was operated through the Estonian Kleinman Services OÜ and its parent company Kleinman Enterprise Ltd, St. Vincent and the Grenadines. The sole director of Kleinman Services in Estonia is Swede Luis Christofer Lundberg, born in September 1990, so he is responsible for its scams TheCapitalStocks, WiseFunds, CreditWise, or RoyaltyFinance.
There are warnings from various regulators against the scams operated by the Kleinman Group under Luis Christofer Lundberg: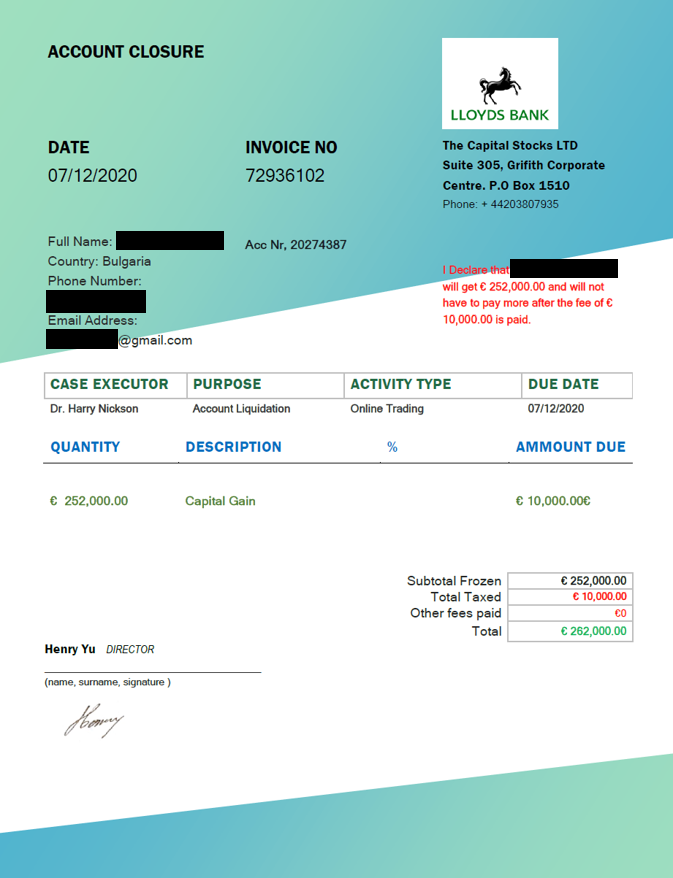 We have in the meantime additional details about the supporting payment processors. In addition to the Russian Piastrix, the company FermenTec Trade was involved in the bank transfers, which received customer deposits from the Kleinman Services scams to the IBAN account LT163500010009281093 at the Lithuanian e-Money Institute Paysera (www.paysera.com), regulated by the Bank of Lithuania under the authorization code LB000251.
In each case, the customer-victims were robbed to the very end.
The account of one victim showed a plus of €252,000 at the end. The payout was refused. He would have to pay €10,000 tax before the transfer of the sum could take place. For this, the victim also received and paid a formal invoice from The Capital Stocks Ltd signed by a director named Henry Yu – a fake company and a fake name. That's the way it works. Of course, the client-victim did not receive his money.