Fibonatix, founded by the Israeli Tal Miller, is an Israeli high-risk payment processor and used to be a notorious scam facilitator. It was one of the payment processors of Gal Barak's cybercrime organization E&G Bulgaria. In his trial, Barak confirmed that in addition to Payvision, Fibonatix was laundering the stolen funds. Since 2018, Fibonatix has been an FCA-regulated payment institution and opened offices in Berlin last year to focus on the DACH region! Here is another update!
Key Data
Brand
Fibonatix
Domain
www.fibonatix.com
https://paragon.online
Social media
LinkedIn, Facebook
Legal entities
Fibonatix (UK) Limited, Fibonatix Financial Services Limited,
Fibonatix (DE) GmbH, Fibonatix (Israel) Ltd
Jurisdictions
Israel, United Kingdom, Germany
Key people
Tal Miller, CEO (LinkedIn)
Tomer Oved, CFO (LinkedIn)
Ori Levy (LinkedIn),
Roi Lagziel, Alex Shwartz,
Miri Maham-Aizenbaom, Chris Algie (LinkedIn),
Liron Cohen (LinkedIn), Yoni Shalom,
Janine Otto, Sivan Inbar (LinkedIn)
Regulator
UK Financial Conduct Authority (FCA)
Facilitated cybercrime organizations
Yukom Enterprise (BinaryBook), E&G Bulgaria (several brands), Alpha Capital House Limited (Tradorax), and counting
Background information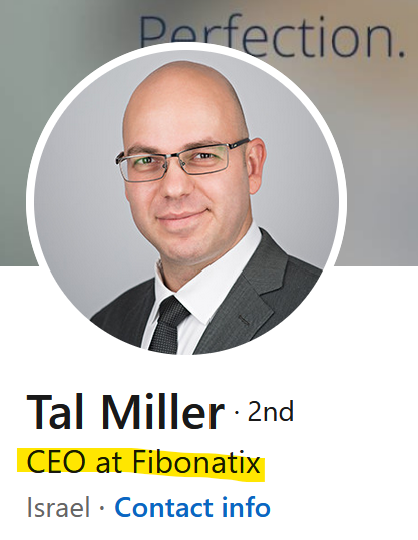 Tal Miller established Fibonatix (DE) GmbH in 2019 with the registered office at the address of the Berlin attorney Patrick Rubin. According to the press release, the German offices would be located at the prestigious address at Kurfürstendamm 42 in Berlin.
Tal Miller is the sole director of the German entity. He is also a director of FCA-regulated Fibonatix (UK) Limited and Fibonatix Financial Services Ltd, where he states his nationality as Lithuania. On the other hand, in the FCA-regulated entity, he gives Israel as his nationality.
Fibonatix's key personnel are based in Israel, according to LinkedIn information. The CEO Tal Miller, the CFO Tomer Oved, the CMO Miri Haham-Aizenbaom, and the Head of Sales, Ori Levy, are based in Israel.
Scam Facilitator Legacy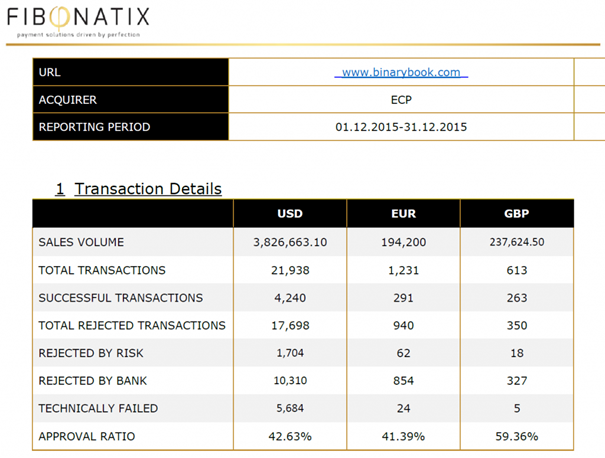 Fibonatix has been facilitating huge binary options scams such as Tradorax or BinaryBook. According to U.S. prosecutors' findings, Fibonatix laundered at least $22 million for the binary options scam BinaryBook in 2015 and 2016 (see statement right). The operator of BinaryBook was Israel-based Yukom Communications Ltd, whose CEO Lee Elbaz was sentenced to 22 years in prison by a U.S. court in 2019 for operating BinaryBook and other scams for fraud of at least $140M.
Gal Barak was sentenced to four years in prison for investment fraud and money laundering in Vienna in September 2020. Several court cases against Barak's accomplices are currently underway in Germany. Most recently, his former lieutenant Tal-Jacki Fitelzon pleaded guilty and will receive a prison sentence between 6.5 to 7 years. Kfir Levy was arrested in October 2021 and will stand trial soon. German prosecutors also want to charge Gal Barak and his wife Marina Barak with investment fraud and money laundering. In this respect, it could also become exciting again for Fibonatix in Germany.
If you have any information about Fibonatix, Tal Miller, and his partners, please share it with us via our whistleblower system, Whistle42.