The court-appointed Joint Liquidators submitted a progress report in Feb 2022 providing a sense of the scale of the iPayTotal disaster while outlining how these high-risk payment processors operate. The liquidators identified 13 creditors. Of those, only seven reported claims totaling about GBP 1.1 million (just under $1.4M). These are likely to be the merchants who wanted to receive their payments through iPayTotal, which was just one of many legal entities in the vanished group. So we can assume that the damage to the merchants is actually many times higher. Many millions have disappeared.
Key data
Brand
iPayTotal
Related brands
OctaPay
CryptoMatix
PayoMatix
BitMatix
Kryptova
Paypound
Domains
www.ipaytotal.com, www.ipaytotal.global
www.ipaytotal.solutions, www.ipaytotal.group
www.cryptomatix.io
www.kryptova.biz, www.kryptova.global
www.payomatix.com
www.octapay.net, www.octaypay.fund
www.octapay.tech, www.octapay.com.br
Related entities
iPayTotal Ltd (UK) – insolvency
iPaySolutions Ltd (UK) – insolvency
IPT – Solutions PT (Portugal)
iPayTotal UÜ (Estonia)
iPayTotal Group UAB (Lithuania)
iPayTotal LLC (Delaware)
Bitmatix Io Private Limited prev. iPayTotal Pvt Ltd (India)
Payomatix Technologies Pvt Ltd (India)
Kryptova Biz Ltd (UK)
Self Pay IO Ltd (UK)
Related individuals
Ruchi Rathor (India), Madhumita Singh (British),
Anurag Pratap Singh (India), Anirudh Pratap Singh Rathor (India),
Aditya Williams (India), Sen Kugan, Chhavi Mishra (India)
Ola Daniel (US), Oluwole Ogunlade (Nigeria)
Varun Malhotra (India), Harshit Verma (India)
Paul Walker (UK), and counting
Updated Narrative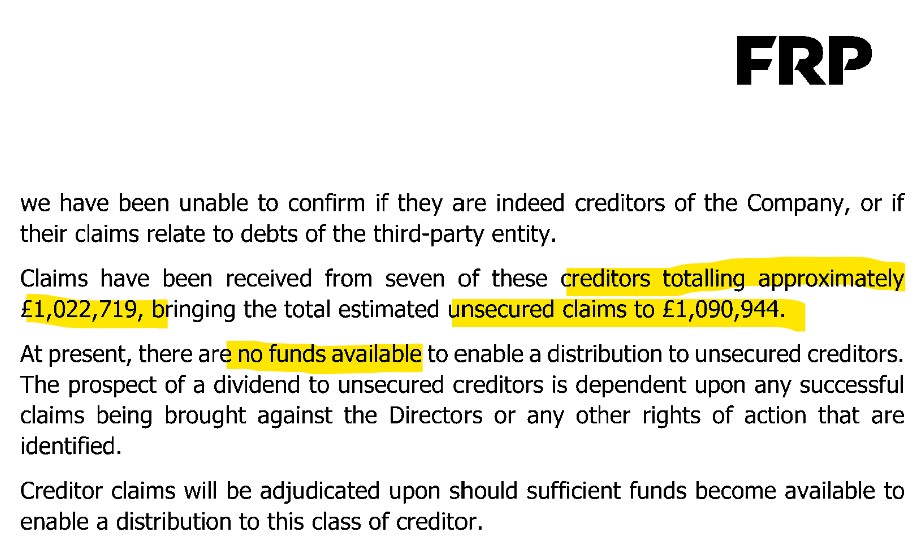 The progress report states that the company's former directors are not cooperating with the Joint Liquidators. The former director Anurag Pratap Singh, one of the masterminds behind the iPayTotal scheme along with Ruchi Rathor, failed to attend a scheduled appointment. He also did not attend and ordered a public examination in court. So far, the whereabouts of Anurag Pratap Singh could not be ascertained. The liquidators are seeking information from the public. Zero funds are available for the current total claims of just under GBP 1.1 million.
The Indian-British iPayTotal Group has been established and controlled by co-founder Ruchi Rathor and her Indian partners Anurag Pratap Singh and Anirudh Pratap Singh Rathor. In October 2021, the iPayTotal Ltd successor in the UK, iPaySolutions Ltd, also filed for liquidation. While the iPayTotal entities in the UK closed, the legal entities in Estonia, Lithuania, Portugal, and India are still active. Senthooran Kuganathan a/k/a Sen Kugan, the last director of the UK activities, vanished. He deleted his LinkedIn profile as did Ruchi Rathor and several other former iPayTotal managers.
The New Payment Processors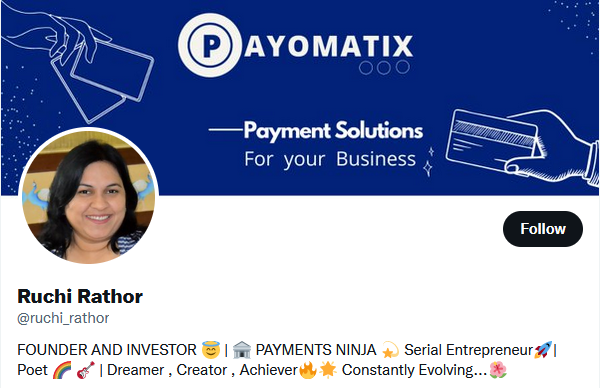 Anirudh Pratap Singh Rathor (LinkedIn), Anurag Pratap Singh, Ruchi Rathor, and their team established new payment processors such as PayoMatix, CryptoMatix, or Kryptova via their Portugese entity, IPT Solutions PT, the Payomatix Technologies Pvt Limited (register data) and UK-registered Kryptova Biz Ltd. The latter's website www.kryptova.biz actually looks like the old iPayTotal websites.
While Ruchi Rathor deleted her LinkedIn profile, she is still active on Twitter (@ruchi_rathor) presenting herself als Payomatix founder, investor and payments ninja.
Share information
If you have any information about Ruchi Rathor, Anirudh Pratap Singh Rathor, or Anurag Pratap Singh, their her payment ventures and network, please share it with us through our whistleblower system, Whistle42.