The website Wealth Info (https://wealth-info.com) is a fake review site and promotes scam campaigns, which it rates with 9+ stars. Today we clicked on the 1k Daily Profit and were taken to the Investment Generator website (https://investment-generator.com), where the 1k Daily Profit or BitIQ campaign run and promises wealth via Bitcoins. Those who register with these fraud campaigns will be redirected to the payment page of the offshore broker Alvexo, which belongs to the CySEC-regulated Alvexo Group.
Key data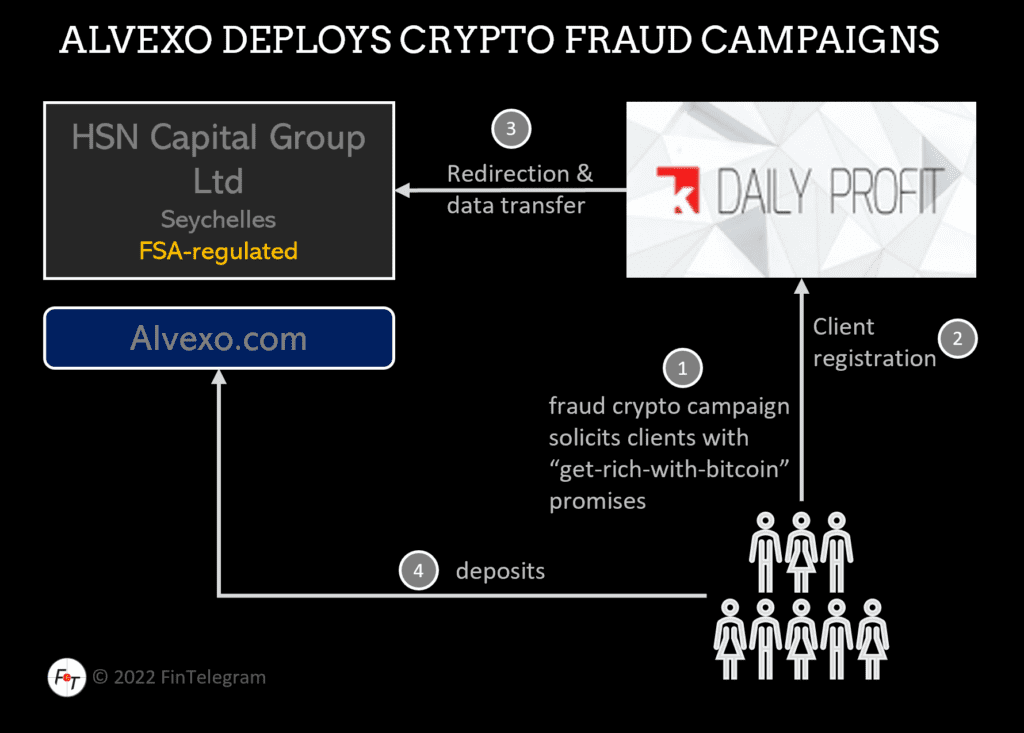 The narrative
The offshore broker Alvexo claims to have more than 372,000 members generating more than $54 billion in trading volume. That's impressive, isn't it?
Dutch citizen Yael Kleinman is registered as a director with both the CySEC-regulated Entity and the UK Entity. She is therefore one of the key people in the Alvexo Group. According to her LinkedIn profile, she is an Israeli lawyer, admitted to the Israel Bar Association in 2011.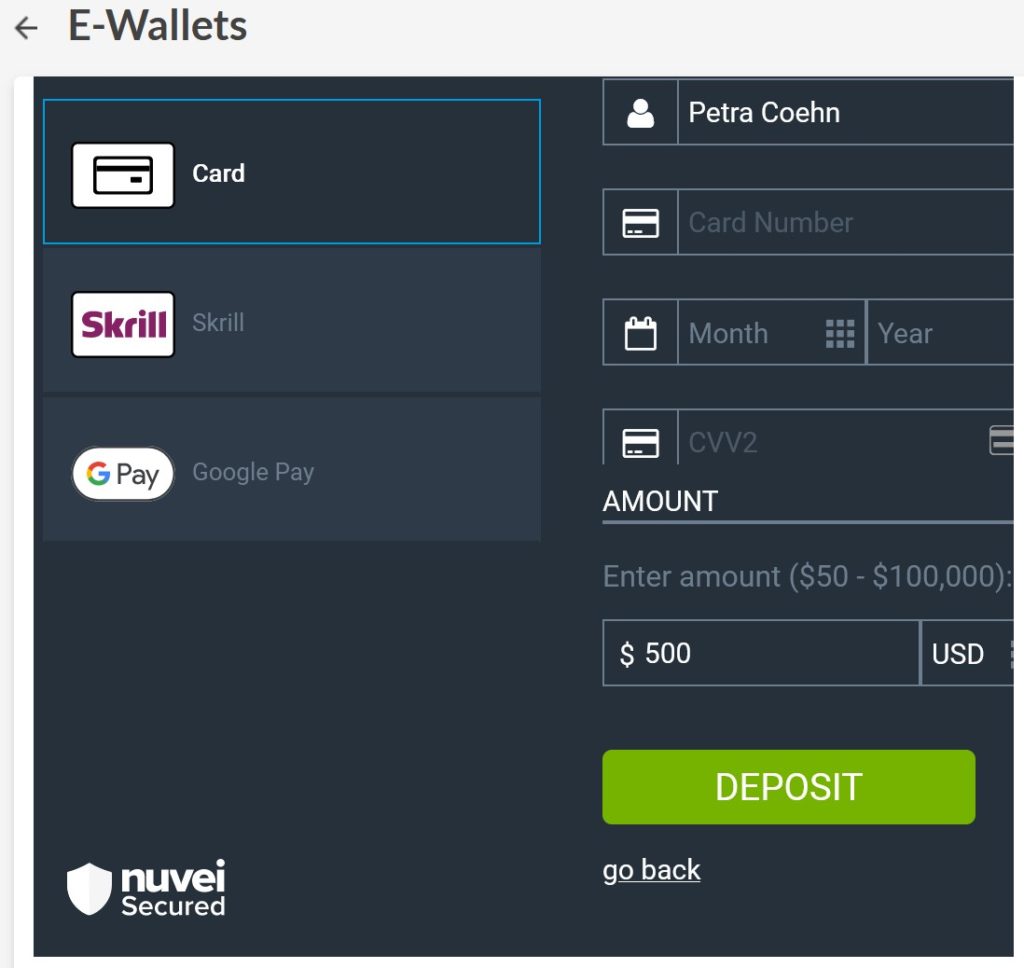 The CySEC-regulated broker has already had issues with compliance. In March 2021, VPR Safe Financial Group settled a CySEC investigation for possible violations of the Investment Services and Activities and Regulated Markets Law with a €100,000 payment.
In our review on April 12, 2022, we were taken directly to Alvexo's payment page via the 1K Daily Profit scam campaign. Our registration data for 1K Daily Profit was automatically transferred to Alvexo; it's deep integration.
Without verifying our email or ID, we could have made deposits via credit cards, Skrill or Google Pay. Bank transfers would have been possible only with prior verification.
Preliminary conclusion
First things first: Alvexo deploys fraudulent crypto campaigns such as 1k Daily Profit to solicit consumers with false promises and misrepresentations. In June 2021, the UK FCA banned CySEC-regulated BDSwiss Group because it did not comply with the regulatory framework, used offshore onboarding, and deployed misleading marketing practices (read FinTelegram report here).
The Alvexo Group, as well as other CySEC CIFs, systematically use offshore onboarding to circumvent and violate ESMA and CySEC regulatory requirements. Neither the onboarding procedure (without proper KYC/AML) nor the offered leverage levels typically comply with regulatory requirements in UK and EU. This offshore onboarding is done willfully and knowingly.
Clients of offshore entities are not entitled to investor compensation schemes or other regulatory intervention measures. They are also not entitled to assistance from Financial Ombudsman institutions.
Share information
If you have information about Alvexo and its activities, please share it with us through our whistleblower system, Whistle42.