In recent months, we have noticed an increasing number of schemes on the scam radar operated or facilitated via Turkish companies. Torsa Teknoloji Bilişim Pazarlama ve Ticaret Ltd. Şti. d/b/a CGS Apps in Istanbul operated as an illegal payment processor for broker scams like the vanished ONOTEX. CGS Apps officially sells various products and services related to Forex and CFD trading. Here is our first report on this black-rated Turkish scheme.
Key Data
The ONOTEX Narrative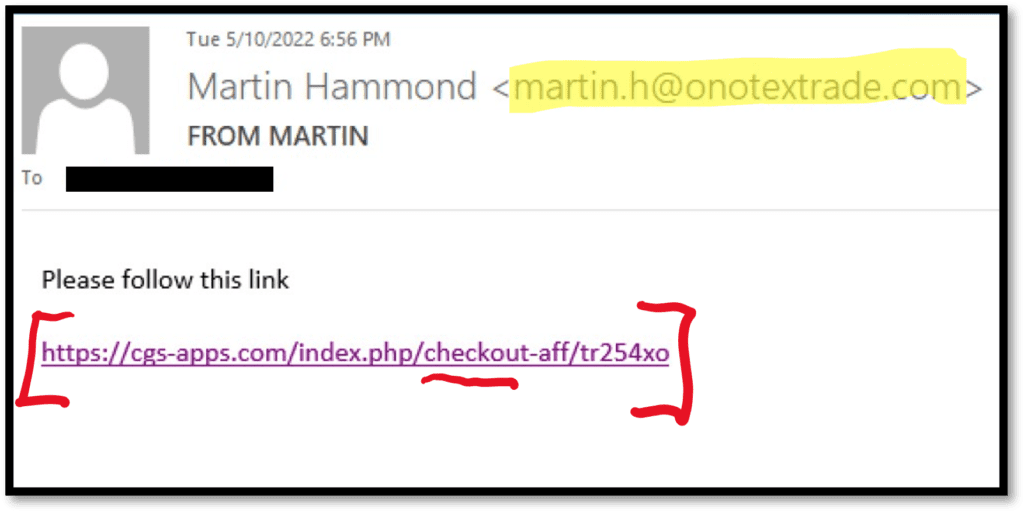 We reviewed the CGS Apps scheme based on the vanished broker scam ONOTEX. For this, we used comprehensive documentation of a victim. This tech-savvy victim traced the scammers, made screenshots, and provided links showing how CGS Apps was a facilitating payment processor at ONOTEX.
The victims of ONOTEX (and other scams) received a link from the roiler Room employees through which they were supposed to make deposits (screenshot left). This link leads directly to the checkout section of CGS Apps. In this case, payment was made by credit card.
On the credit card statement, the recipient of the ONOTEX deposits is also CGS Apps, which received the money into its bank account at the Turkish E-Money Institute (EMI) PayByMe.
Fake Crypto Asset Fund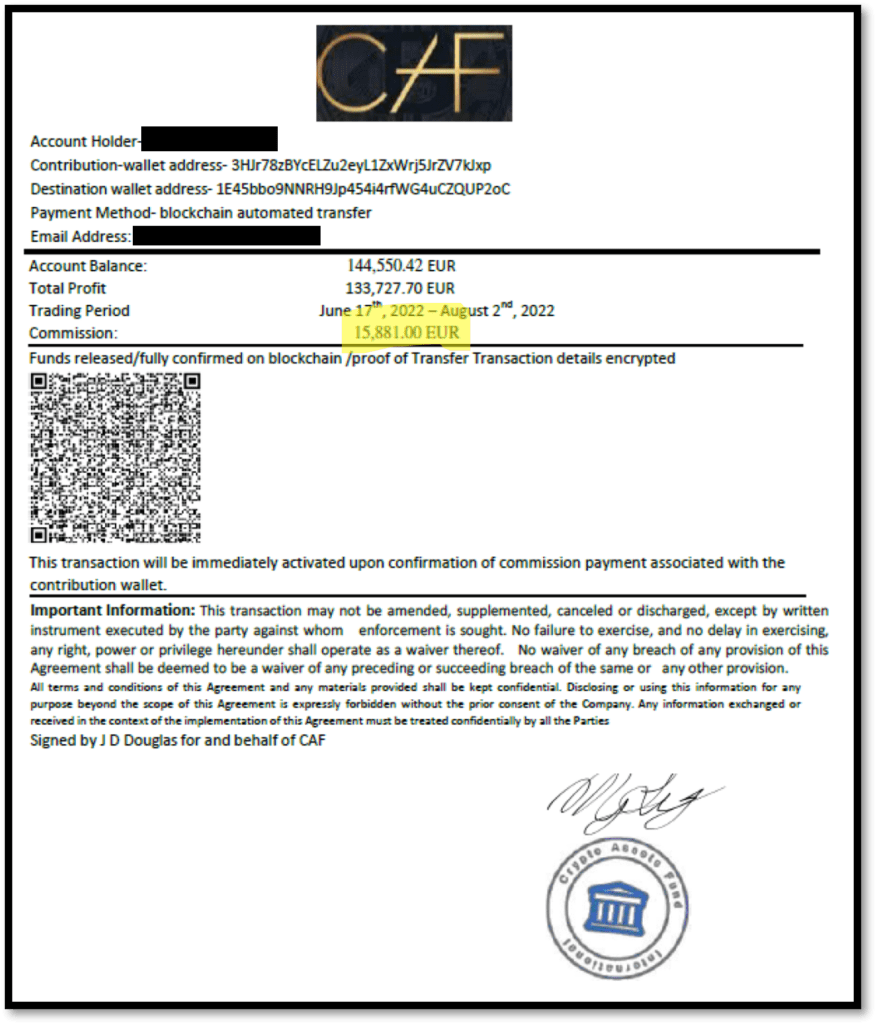 As usual, with broker scams, ONOTEX clients were shown high trading profits in the dashboard. They had to pay the commission and insurance beforehand to withdraw their funds.
The insurance was supposed to cover the risks of transferring the payout in Bitcoins (BTC) and cost the victims thousands of euros. The potential victims received a confirmation from a Crypto Asset Fund (CAF). The paid commission and insurance were the final rip-offs and massively increased the victims' losses. Payments to the victims were never made.
There is actually a hedge fund registered in California called the Crypto Asset Fund (CAF), managed by Digital Capital Management, LLC. The scammers use its logo to mislead the victims.
The ONOTEX scam was an Airsoft white-label solution running on a platform operated via Crypto-v2.com. Currently, other broker scams such as MFA-FX, CryptoTrend, or LondonBit are also operated via the IP address on which the Airsoft platform Crypto-V2.com runs.
Share Information
If you have any information about ONOTEX, CGS Apps, Airsoft, their operators, and facilitators, please share it with us through our whistleblower system, Whistle42.