Malta is a beautiful island. No doubt about that. And like Cyprus, it is a heaven for money-laundering and high-risk businesses. Malta was grey-listed by the Financial Action Task Force (FATF) only last month for good reasons making the place much less attractive. Who wants to be a tax resident or owner of a company in a grey-listed jurisdiction? And then there's the strange approach of the Maltese regulators. The Financial Intelligence Analysis Unit (FIAU) of Malta is highly criticized for paying Maltese online portals and newspapers for positive reportage. This is very telling and indeed shocking for a European country.
Taxpayers money for fake reputation
If the regulatory authorities had done their job properly, the greylisting would never have happened to begin with. More then 90% of the Maltese believe that the greylisting will harm their economy, the Malta Today reports. It is difficult to decide which of the regulators – MGA, MFSA, or FIU – should be given the title of the worst regulator. They are closely linked in terms of personnel and also have questionable networks with those who they have to supervise. Evidently, they now try to buy reputation.
The Shift in Malta has revealed that the FIAU paid more than Eur 63,000 to selected media houses in Malta in a bid for readers to read positive stories about FIAU. The FIAU officials are under pressure in Malta for failing to take the necessary action in profoundly serious cases of possible money laundering. Amongst such cases, there is Pilatus Bank. The Deputy Director of FIAU, Alfred Zammit, had signed a letter exonerating Pilatus Bank from any wrongdoings. This letter was signed after the FIAU director resigned.
Under fire for questionable connections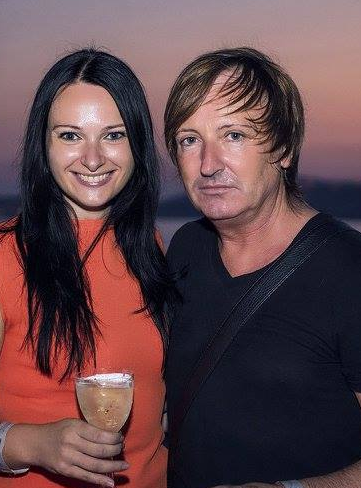 Malta is small and connected. Relationships and gifts are important to get what you need. This is obviously also true for the regulators of the new greylisting.
The FIAU has been under fire for employing persons like Kristina Arbociute, who, up to few weeks before joining the Malta authority responsible for fighting money laundering, worked at XNT Ltd (previously known as Exante Ltd), an MFSA-regulated investment firm and a broker. The Shift exposed this strange relationship just recently. The U.S. FBI investigated XNT (www.xnt.mt), and the U.S. SEC charged nine XNT clients connected to a Russian-Ukraine cybercrime organization and money laundering activities. This was when Arbociute worked for the company. Public photos reveal that Kristina Arbociute was very close to Patrick O'Brien, a high official within XNT (both pictured left).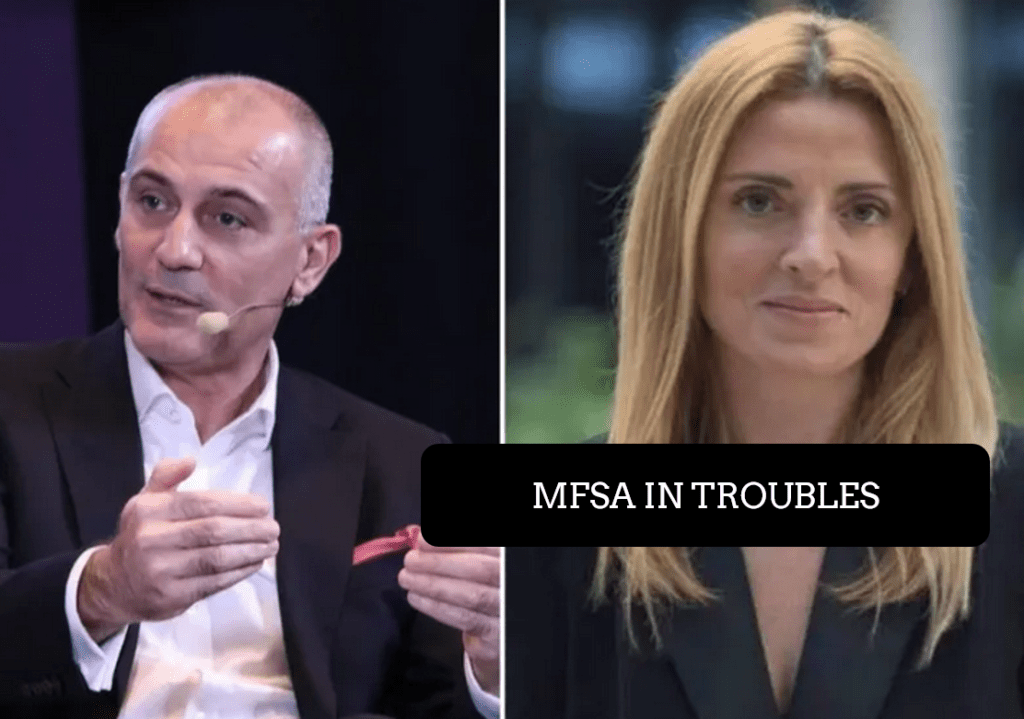 XNT operates from Portomaso Tower in Malta. This Portomaso Tower is part of the empire of Yorgen Fenech, the alleged mastermind behind the murder of Maltese journalist Daphne Caruana Galizia. The company enjoys a license from the Malta Financial Services Authority (MFSA), another regulator with a questionable approach to say the least.
It was revealed that the former CEO of MFSA, disgraced Joseph Cuschieri, together with MFSA legal counsel Edwina Licari (both pictured right), had traveled for leisure with Yorgen Fenech to Las Vegas. Fenech is currently in prison, awaiting a possible trial. Fenech, Cuschieri, and Licari are long-time companions and know each other from the time when Cuschieri and Licari still worked for the Malta Gaming Authority (MGA) and were thus also responsible for Fenech's gambling activities. Leading employees of regulators let themselves be invited by those to be regulated? Strange morality. However, this also explains the greylisting.
The shelved blockchain island
Maltese media reported that Cuschieri was temporarily replaced by Christopher Buttigieg, who enjoyed a considerable number of promotions under the helm of Cuschieri. Buttigieg was the main promoter of Malta as a blockchain island, a project which the Maltese Government has now shelved. This initiative has been described by many in the international arena as a complete failure.

The protective regulator
High officials within MFSA, including Edward Grech and Michelle Mizzi Buontempo (pictured left), are well informed about companies like Paytah, who have failed to provide any comfort to the victims being represented by EFRI. This Maltese Authority has made the headlines for the wrong reasons in recent times.
The officials within MFSA who decide about fines do not publicly declare their possible conflict of interests. Their meetings are also held behind closed doors. None of these officials is a Judge or Magistrate. One of the members of the executive committee within MFSA is the disgraced Edwina Licari, the close partner of her former boss Joseph Cuschieri.
It is also clear that the same Authority that investigates companies is the one that judges the same and issues decisions accordingly. In criminal proceedings, the Police or Public Prosecutor turn to the Courts, who then judge and decide on the sentence. In the case of MFSA, the same authority appears to be judge, jury, and executioner.