On May 23, 2022, Italian regulator Consob ordered the blackout of IdealInvestFX's website for Italian consumers. We took a closer look at this scam to discover the payment processors and partners involved. The alleged operator Extraprime Ltd in London does not exist. This is likely to be a fake company. As the governing law, Australia is stated. As payment processors, we have exposed Moonpay and SysPay a/k/a SysPG. IdealnvestFX is a member of the fake regulators ERSIC and IRMA.
Key Data
Short Narrative
On its website, IdealInvestFX claims that its (fake) operating entity Extraprime Ltd would be regulated by the fake regulators International Regulatory Markets Association (IRMA) license No. IA009194D and by European Regulatory and Supervisory Investment Commission (ERSIC) with license No. 92546654. That's bullshit, of course. IRMA and ERSIC themselves are scams!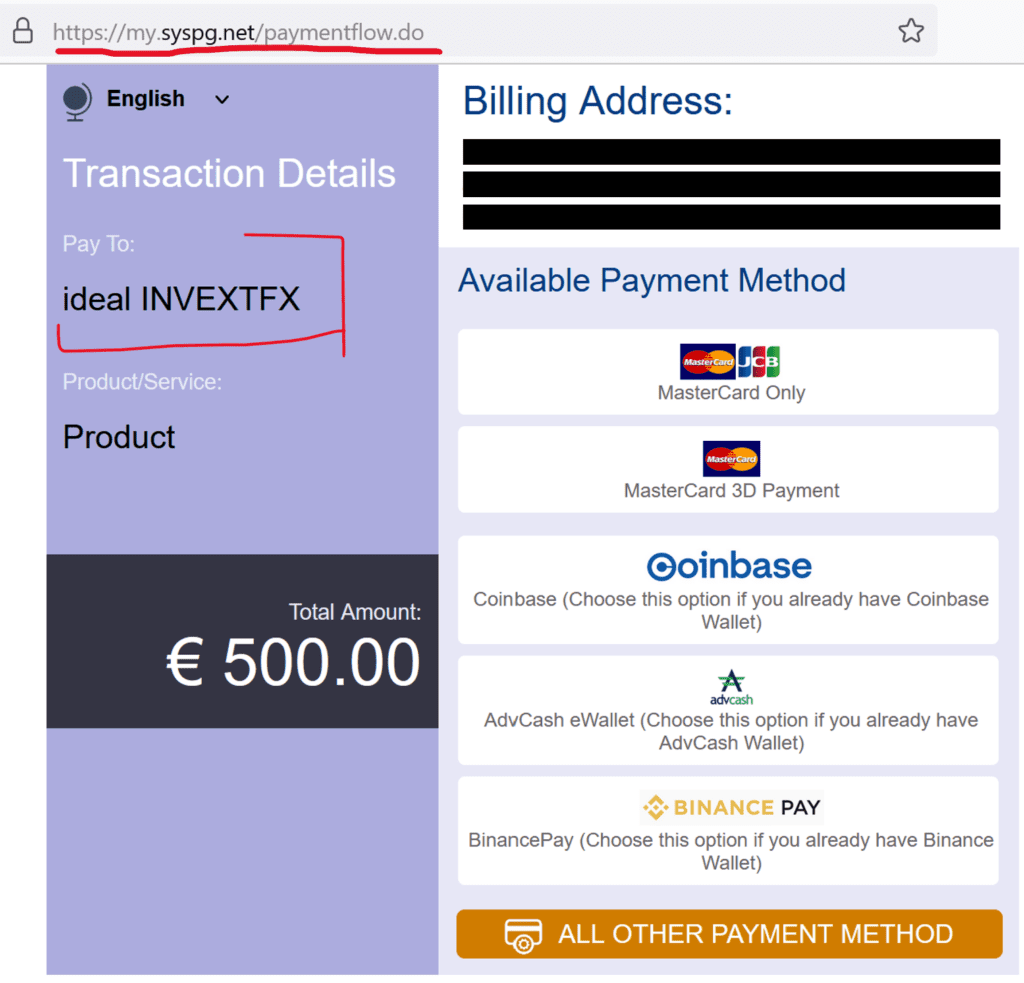 The Payment Processes Cascade
As is so often the case with scams, interesting information is to be found via the facilitating payment processors.
Via the SysPay a/k/a SysPG payment gateway running under the domain https://my.syspg.net, BinancePay is integrated for crypto payments via bank wire or credit card. There, Cogmer Payments Solutions d/b/a Cogent is registered as a merchant processing the deposits on behalf of IdealInvestFX.
At AdvCash the operator of website2.webseite (https://website2.website) is registered as the merchant for IdealInvestFX. This is an Indian web design, web promotion (SEO), and visual developing organization. Allegedly, they cover Europe via a not disclosed UK company.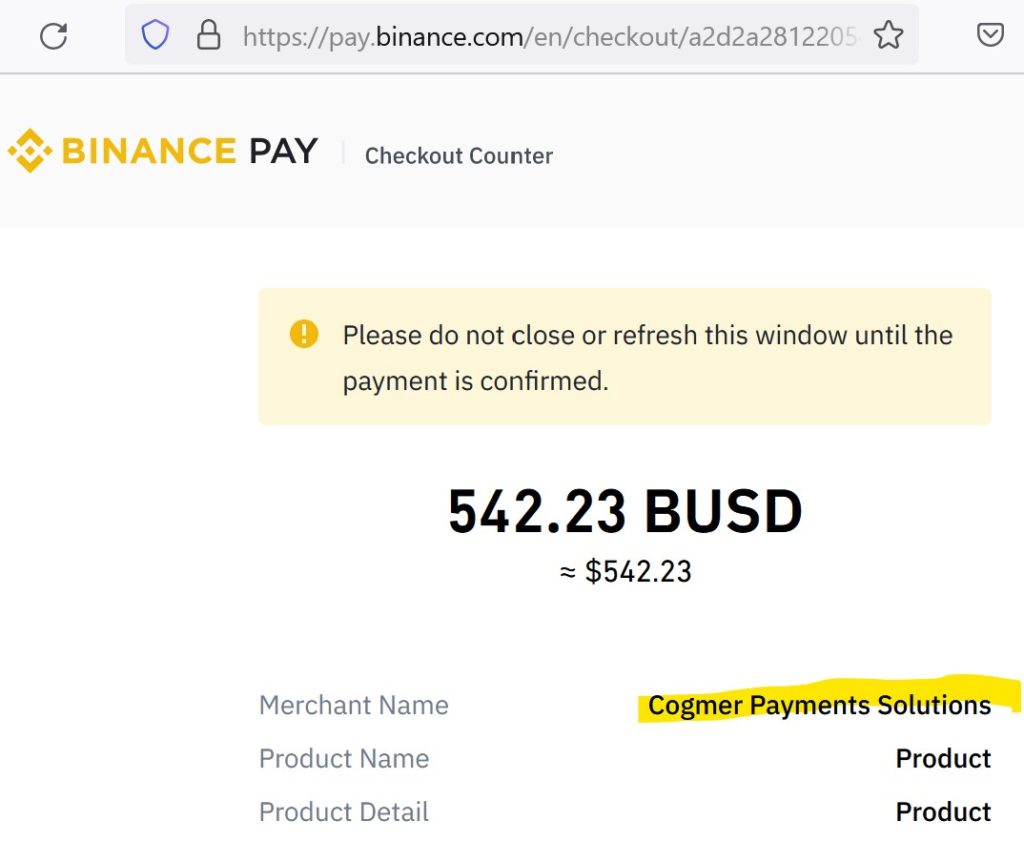 The crypto payment processor Moonpay is also deeply integrated into the scam. When buying Crypto via credit card or bank wire, the receiving BTC wallet of IdealInvestFX is already unchangeably inserted.
We have also discovered the same payment processors and merchant service providers at PandaTS white-label scam stoxDC (report here), so we think that these two are connected.
Share information
If you have any information about IdealInvestFX, its operators, or facilitators, please let us know via our whistleblower system, Whistle42.