Until 2021, the Bank of Cyprus-regulated payment institution Payabl did business as PowerCash21. The high-risk payment processor founded by former Wirecard top executives Dietmar Knoechelmann and Ruediger Trautmann specializes in porn, gambling, and online trading. Among its customers is apparently also the offshore broker VT Markets as a Similarweb analysis shows. A warning was issued against VT Markets by the Spanish regulator in August 2021.
Payabl And VT Markets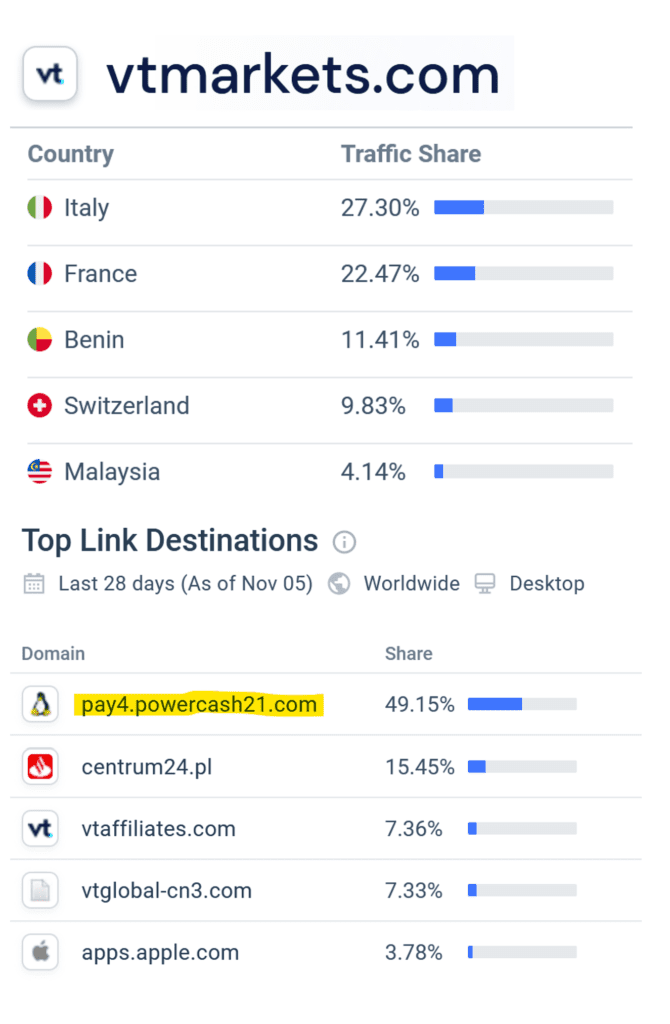 Payabl apparently operates a server for hosted payment sites under the subdomain https://pay4.powercash21.com. Just under 18% of the more than 140,000 website visitors come via the website of the online broker VT Markets, as a Similarweb analysis shows.
If you analyze the website traffic of VT Markets (www.vtmarkets.com) then you can see that at least 60% of the visitors or customers come from the EEA area, where VT Markets has no authorization known to us. The Similarweb analysis also shows that almost half of the VT Markets clients pay via PowerCash21, i.e., Payabl.
VT Markets has authorization from regulators in Australia (ASIC) and South Africa (FSCA) but not permission to offer financial products to customers in the EEA region.
Read our VT Markets reports here.
Share Information
If you have any information about VT Markets, Payabl, and their partners, please let us know through our whistleblower system, Whistle42.