ING's current subsidiary Payvision is set to get closed as of the year end of 2022. The reason for this was the massive involvement of Payvision in cybercrime and money laundering activities under its founder and former CEO Rudolf Booker. Booker sold Payvision to ING for around €350 million in 2018. How unabashedly Booker did business with cybercrime organizations as CEO is shown files from the criminal proceedings against convicted fraudster Gal Barak as well as in the files of the civil proceedings done by Austrian victims. . Here is a remarkable scene from the files!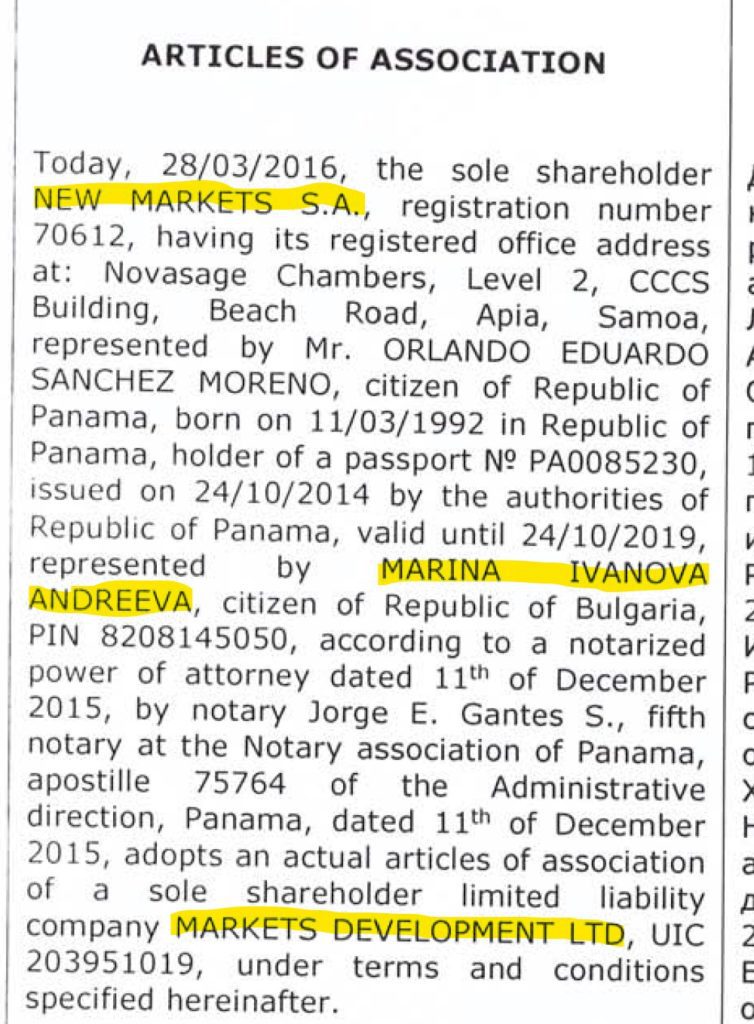 The Father-in-Law
Bulgarian Rumen Gogov's daughter moved to Israel in 2007 to complete her studies. She met Gal Barak and fell in love with him. In 2014, Barak moved to Sofia with his Bulgarian girl friend to start his cybercrime organization E&G Bulgaria and run boiler rooms for binary options scams like XTraderFX, ZoomTrader, SafeMarkets, OptionStars, or CryptoPoint.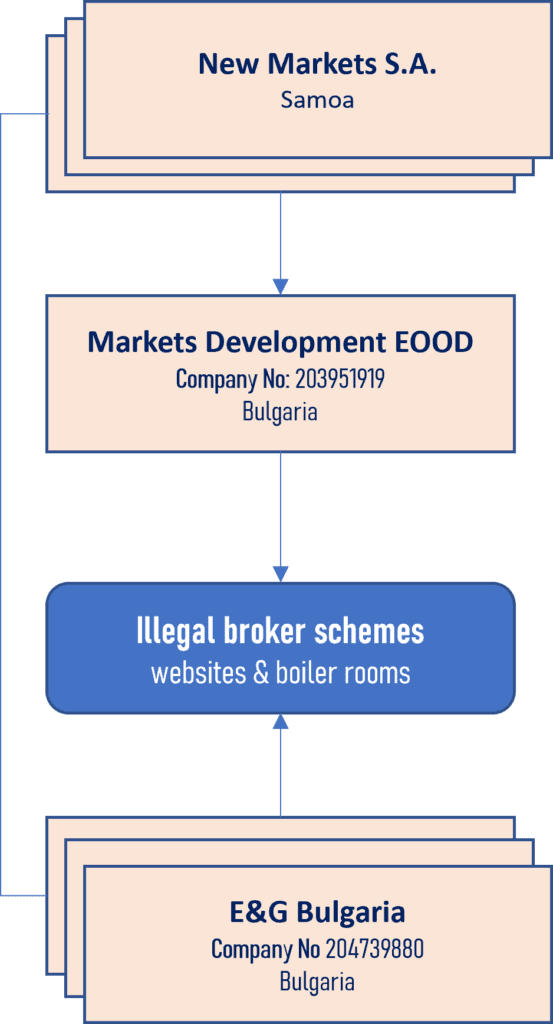 In doing so, Gal Barak used his then-"father-in-law" Rumen Gogov as a nominee and monkey for the establishment and management of some Bulgarian companies. Gogov was the monkey for the Bulgarien entity Markets Development EOOD, which operated some binary options scams and became a Payvision client. The sole shareholder of the Bulgarian Markets Development EOOD, founded in March 2016, was New Markets S.A., an offshore company registered in Samoa.
After it Pavision's compliance department became aware that binary options scams were operated through Markets Development EOOD, Payvision could no longer launder the funds for this company. Rudolf Booker arranged that Payvision laundered the stolen funds to Bulgarian bank accounts of the offshore entity New Markets S.A, Rublic of Samoa. This offshore entity was run by E&G Bulgaria's Chief Financial Officer, Marina Andreeva.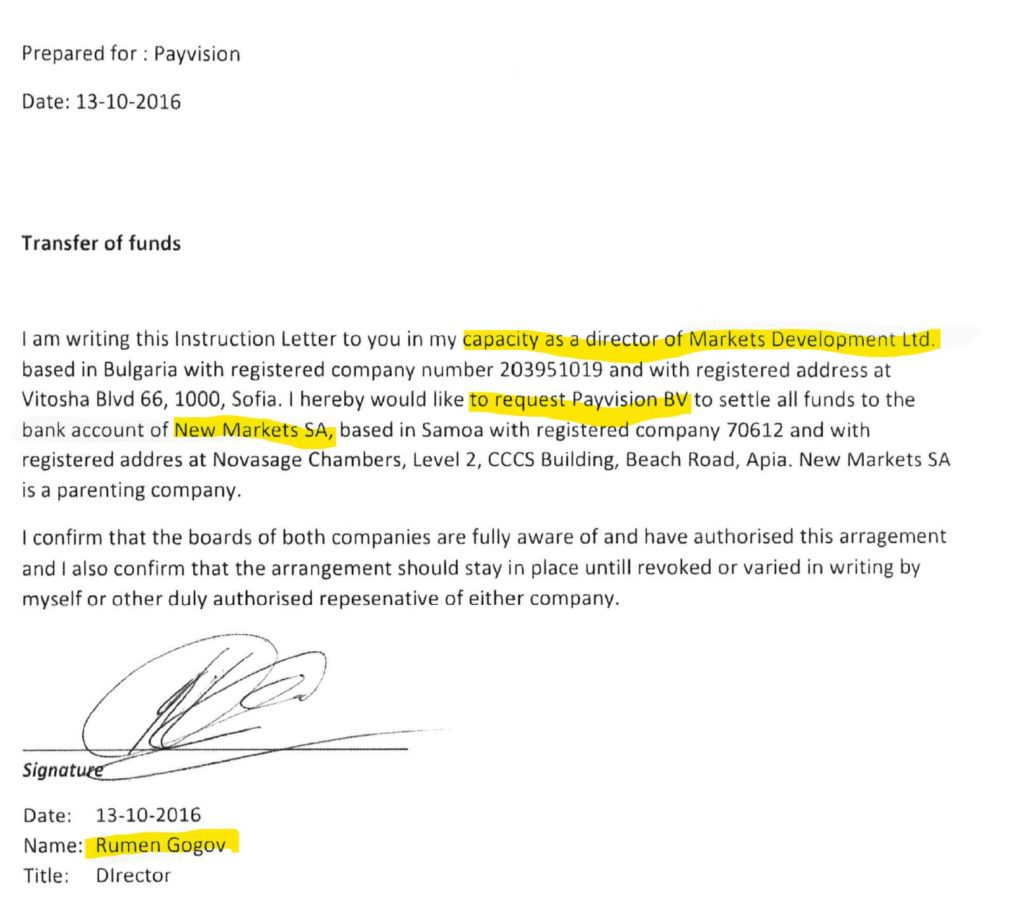 The Forged Letter
Already back in 2019 the police asked Rudolf Booker why Payvision redirected the stolen funds from the Bulgarian entity to the offshore vehicle in Samoa. Booker submitted an informal letter in which Rumen Gogov, in his capacity as director of Markets Development EOOD, instructed Payvision to settle all funds to the bank account of New Markets S.A. The letter was signed by Rumen Gogov.
However, when Ruman Gogov was questioned by an Austrian court in a civil case ongoing in Austria right now he said that he did not know this letter and did not sign it. He hardly speaks English, let alone writes English, so he could not have written this letter. Moreover, no due diligence or audit of Payvision was ever carried out, as claimed by Rudolf Booker.
Apparently, Rudolf Booker submitted a forged letter to the police. Who forged the letter, we do not know.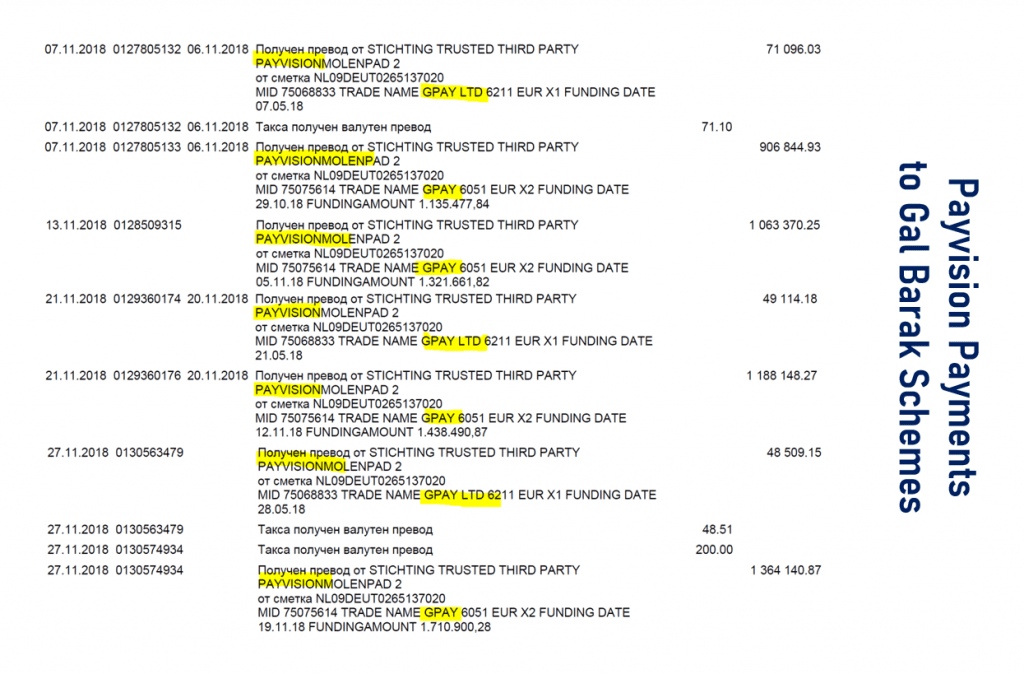 Gal Barak was arrested in early 2019. Until shortly before the arrest, Payvision was still transferring millions to its companies (screenshot right). Barak was sentenced in September 2020 to several years in prison and restitution payments of more than €4 million.
Law enforcement authorities in the Netherlands are investigating Payvision, Rudolf Booker, and his co-founders on suspicion of money laundering and violating financial laws.
The new girl friend
In 2019 Gal Barak married his then-Bulgarian CFO, Marina Andreeva, now Marina Barak. Family business, that is.
Marina Barak had the Power of Attorney (POA) in most cybercrime organizations' scam-operating legal entities. According to the German prosecutors, she was a ring leader and responsible for moving the funds stolen from victims of scams via offshore entities and facilitating payment processors. Thousands of payment transactions have been approved and/or organized by her. Thus she was responsible for the money laundering and is accused accordingly. Moreover, she was very close to Gal Barak's friends and partners, Gery Shalon and Vladislav Smirnov.
Marina Barak was also charged but acquitted in Austria. The court did not consider it proven that she was involved in her husband's fraud. The German authorities, however, saw it differently.