Spread financial intelligence
The Lithuanian-born Joseph Zavala a/k/a Juozas Zavaliauskaslives lives in the hills of Foinikaria in Cyprus. On Linked he maintains a profile page as Josef Z. and presents himself as a co-founder of the "global payments and banking platform" Paytopus (www.paytopus.com) which allegedly has over 100 partners. Payoptus offers bank account IBAN solutions, card issuing and processing, and crypto solutions. No imprint, names, or legal information is provided on the site. Actually, the website itself doesn't work properly. Interestingly, insiders claim that Joseph Zavala is also one of the beneficial owners of the Secure Nordic Payments UAB d/b/a MisterTango, which is regulated in Lithuania.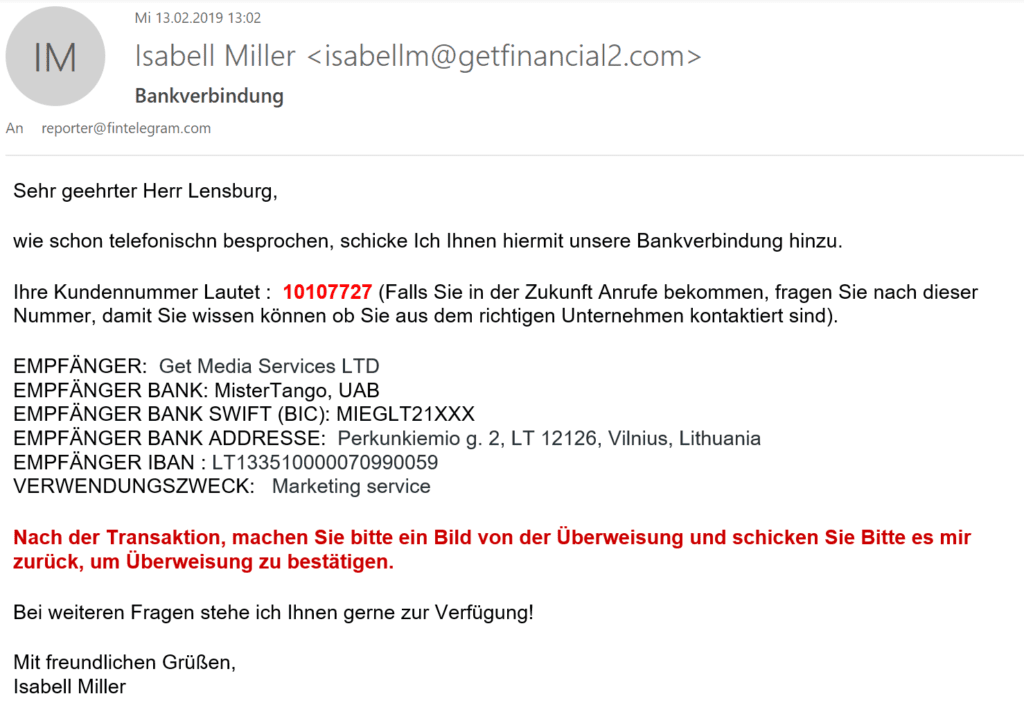 FinTelegram uncovered MisterTango to be the payment processor for many broker scams. It was an important payment processor for the extensive PumaTS scam broker network and facilitated other scams such as CCXcrpypto or ProCapitalMarkets. Moreover, we established that MisterTango facilitated the vast GetFinancial binary options and broker scam (read this report here).
In Oct 2019, the Bank of Lithuania imposed a fine of €245, on MisterTango UAB for violations of anti-money laundering and counter-terrorist financing (AML/CTF) requirements, limiting its activities as a preventive measure. It was the third time that the e-Money Institution has been punished for violations of AML/CTF requirements. It was already punished in 2016 and 2018.
Shortly after the penalty in October 2019, MisterTango UAB changed its name to Nordic Payment Systems UAB and replace the then CEO Kęstutis Šimėnas with Svetlana Ziubrovskienė. The MisterTango brand and the website www.mistertango.com have been kept.