Currently, the indictments and trials against the operators of the Israeli scam network around GetFinancial are taking place in Germany. Around the GetFinancial scam, fund recovery scammers preyed on GetFinancial victims, posing as agents of the Cypriot regulator CySEC. The fund recovery scam victims' deposits were made to accounts at FCA-regulated high-risk payment processor NordPay Financial Ltd d/b/a CentralPay and Paysite Cash. NordPay collapsed following disputes between the founders and went into administration in April 2021.
The CySEC Scam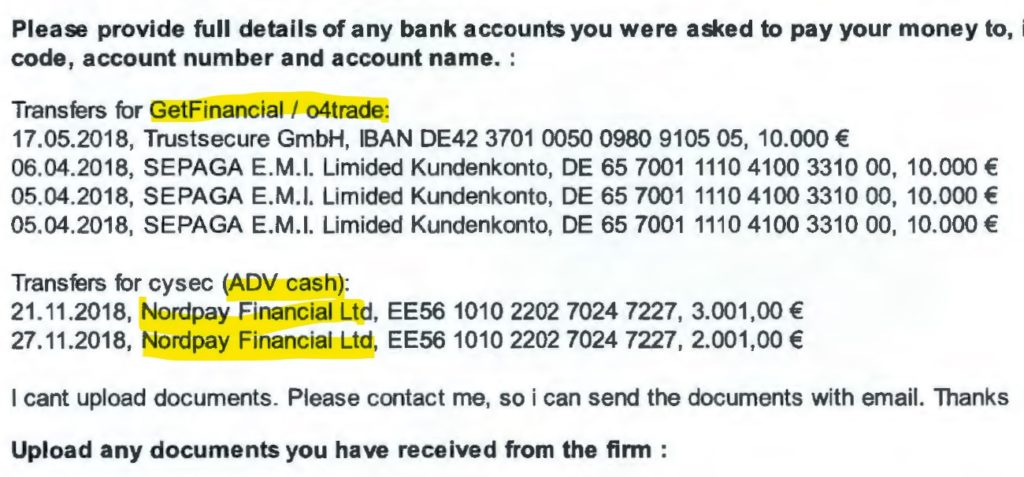 While the binary options scam GetFinancial defrauded customers between 2016 and 2019, alleged CySEC agents offered these victims to recover their money. For example, the CySEC agents used the email address r[email protected] and instructed the desperate GetFinancial victims to pay initial payments for the cost of recovering their funds. Thus, the GetFinancial victims were once again defrauded by the CySEC fund recovery scammers.
The CySEC scam victims' payments were made to Nordpay Financial Ltd's accounts. The latter maintained accounts with SEB Pank, GlobalNetInt (now Payswix), Deutsche Handelsbank, Majestic, or Revolut.
We understand that the German authorities are taking action against GetFinancial and are also investigating Deutsche Handelsbank on suspicion of money laundering. We do not know at this time if the authorities are also investigating NordPay Financial and its individuals.
NordPay Legacy And CentralPay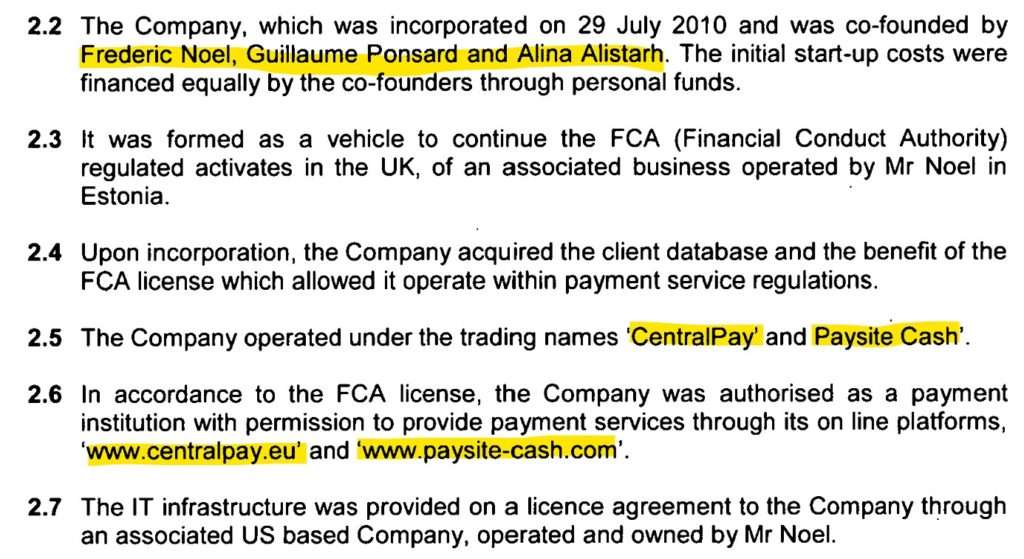 NordPay was founded in 2010 by two Frenchmen Frederic Noel (LinkedIn) and Guillaume Ponsard (LinkedIn), and Romanian Alina Claudia Alistarh (LinkedIn). In April 2021, the company went into administration after disputes between the founders.
CentralPay (www.centralpay.eu) is still listed at the FCA as one of the trading names of NordPay, but in fact, this payment brand is currently managed by the French entity CentralPay, founded by Guillaume Ponsard, which is licensed as an e-money institution by the Banque de France. So there might have been some kind of split after the mentioned disputes of the directors.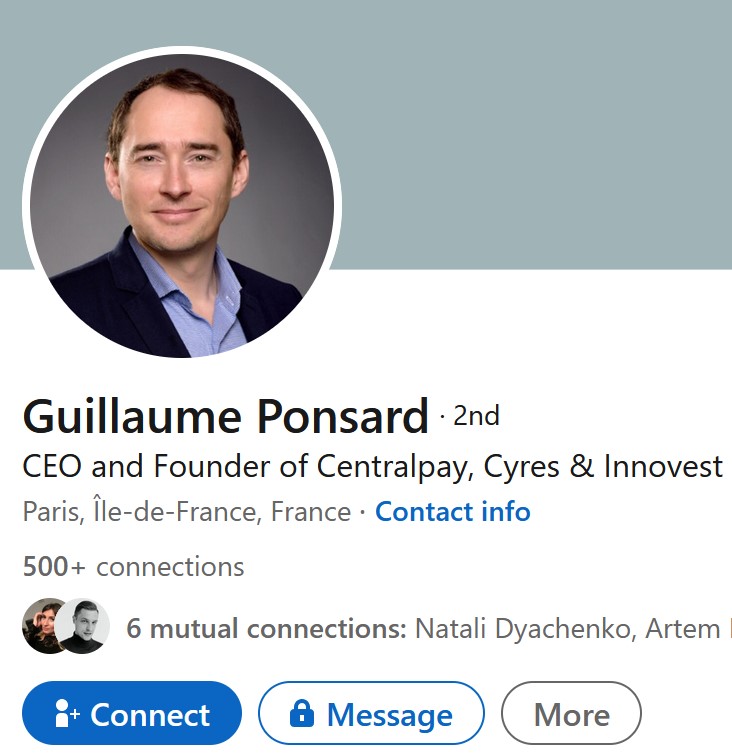 This also corresponds to the account of the administrator of NordPay, who reports that after the dispute among the directors, Guillaume Ponsard left NordPay in Nov 2019 and sold his shares to ADV Project Ltd in Gibraltar. This was followed by massive cancellations by customers at NordPay who must have switched to CentralPay, which obtained its EMI license in June 2019. NordPay co-founder Alina Alistarh joined CentralPay in Oct 2021.
Share Information
If you have any information about NordPay or CentralPay, please let us know through our whistleblower system, Whistle42.