Spread financial intelligence
The criminal case is titled United States V. Kristijan Krstic, Et Al. In 2020, Serbian authorities arrested Kristijan Krstic and ten conspirators in Belgrade pursuant to a U.S. provisional arrest request. Allegedly, Krstic and his co-conspirators duped investors worldwide out of more than $70 million.FinTelegram reported about this law enforcement action day. While Antonije Stojilkovic consented to extradition, Kristijan Krstic, his wife Xenia Faye Atilano Krstic, and the others opposed the extradition request. According to Serbian media reports, Kristijan Krstic and his wife are on the run. The trial is scheduled for Dec 13, 2021, in Dallas before Judge Jane J. Boyle.
The U.S. Indictment
A total of 16 people have been charged. Kristijan Krstic, Xenia Faye Atilano Krstic, Marko Pavlovic, Uros Selakovic, Haojia Miao, Nenad Krstic, Antonije Stojilkovic, Andrija Selakovic, Blazo Radulovic, Nikola Dimitrijevic, Nenad Mladenovic, and Milos Mitic were indicted by a Dallas-based federal grand jury on charges of conspiracy to commit wire fraud and conspiracy to commit money laundering in July 2020.
Four more people have been charged, but U.S. authorities have not yet released their names. Parts of the court records are still blacked out or sealed.
The U.S. prosecutors allege that the racket duped investors worldwide out of more than $70 million. The racket members are charged with investment fraud (wire fraud) and money laundering.
Failed Extradition
Kristijan Krstic, Antonije Stojilkovic, Xenia Faye Atilano Krstic, Marko Pavlovic, Uros Selakovic, and Nenad Krstic, all arrested during the Serbian police operation in July. One U.S.-based co-conspirator, Haojia Miao, was arrested in California in October 2020. On Feb 4, 2021, Antonije Stojilkovic was extradited from Serbia to the United States.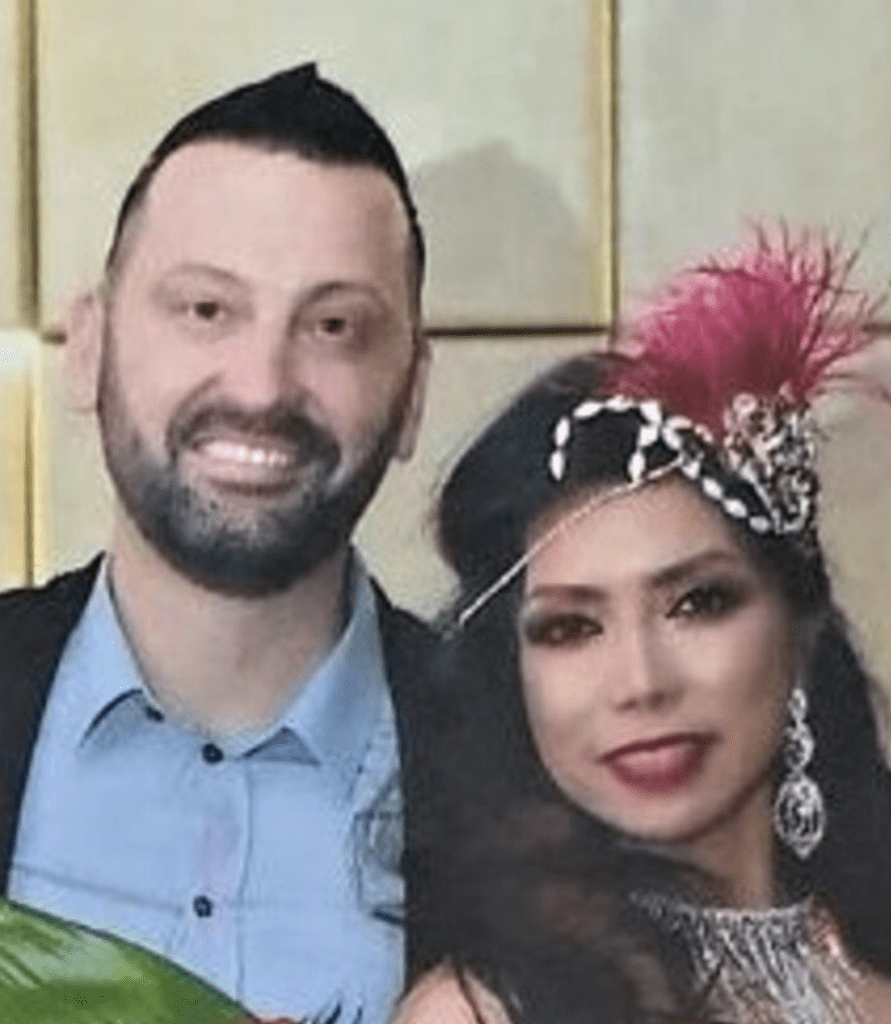 Except for Antonije Stojilkovic, the arrested suspects in Belgrade have opposed their extradition. They have been held in extradition detention until Jul 23, 2021, while they waited for a decision from the European Court of Human Rights. This was supposed to come in mid-August 2021 but has been postponed until the end of September 2021. Therefore, the court has released the arrestees to house arrest with the obligation to report to the Police Administration every Monday and Thursday.
However, Kristijan Krstic and his wife (pictured left) failed to report to the police. As did Marko Pavlovic. They seem to be on the run. Apparently, however, their passports were not taken from them when they were released.
Mass-produced fraud brands
According to the indictment, the racket maintained boiler rooms in Belgrade, China, Australia, and the Philippines from January 2014 until June 2020. The racket operated more than 20 fraudulent brands, including Options Giants, Banking Option, Aeon Options, Option Riders, Banc de Options, Instant Options, Fast Options, Elite Options, Start Options, Crypto Trading World, Dragon Mining, Trinity Mining, BTC Mining Factory, Bitcoin Trading World, BTC Trader Online, BTC Falcon, Perpetual Energy, Hedger Tech, Go Solar Mining, Perfect-Options, and others.
They billed their binary options platforms as "the world's market leader in binary options," boasted an average payout of 80 percent, and promised 20 percent refunds on every lost trade. On the cryptocurrency mining platforms, meanwhile, they claimed investors could "purchase bitcoin at half market price!!" due to a "24-7 mining" at facilities "worldwide."
The Cyprus Connection
According to @Jakal's information, Kristijan Kristic is said to have operated his Banc de Options and Option Rider scams in Australia as well through Krisworld Development, a subsidiary of Pegase Capital Ltd (formerly K.J.W. Krisworld Development Ltd), which was regulated by CySEC until March 2016 and operated the brands Interactive Option, Hello Brokers, Pegase Capital, and MTXPlus.