Spread financial intelligence
Once again there are news from the crisis-ridden public-listed company VELTYCO and once again it concerns dramatic management changes. Just recently the management board was restructured and three management board members resigned. Among them was the founder Uwe LENHOFF. The US-American gaming veteran Melissa BLAU was installed as CEO to restart the company. Only 6 months after appointment now she leaves the company again and leaves helplessness behind.
---
Mission Impossible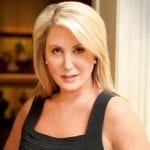 VELTYCO announced that Melissa BLAU is leaving VELTYCO with effect from October 12, 2018. She has taken the decision to step down from her role with the Company "in order to focus on other business interests". In fact, however, the difficult situation of the company and the many problems involved should not be entirely innocent. The departure may also have come suddenly because Melissa has not yet (Oct 15, 2018) changed her LinkedIn profile and still leads VELTYCO as her current employer. It has to be said that Melissa was faced with a mission impossible from the very beginning.
The Binary Options Issue
In recent years, VELTYCO has massively expanded its business with binary options. With Option888 and ZoomTraderGlobal the company has operated two company-owned and/or related platforms. Only in September 2016 was an agreement concluded with the Cypriot NOVOX CAPITAL regarding ZoomTraderGlobal, which cost the company almost EUR 3 million. Although most of the payment was made with own shares, it was nothing less than a million dollar acquisition that has to be written off considering the bad market situation for binary options schemes.
In addition, marketing services for other providers of binary options were sold via various company structures. VELTYCO became a sort of binary options hub in Europe. But since EUR 2016, binary options have been banned in almost all major countries.
Most recently, the European Securities and Markets Authority (ESMA) extended the ban on binary options. In addition, the U.S. FBI and numerous other investigating authorities are aggressively pursuing the operators of illegally operating platforms and brands. FinTelegram has been covering the binary options scam extensively (read the articles here).
VELTYCO's Option888 and its operator CAPITAL FORCE LTD, a related company to VELTYCO, received several cease and desist orders from financial market supervisory authorities across the different jurisdiction. Even on VELTYCO's regulatory home turf, the UK FCA has intervened and warned investors. VELTYCO's founder Uwe LENHOFF himself is associated with several boiler rooms and binary options platform operators and, additionally, a shareholder of a binary options software developer. It is actually incomprehensible that the FCA has not yet taken any action against VELTYCO directly.
The binary options schemes have now officially crashed into illegality, and the extent of the fraud against investors is only gradually coming to light. VELTYCO must first digest this past legally and financially. It's almost sure that some more uncomfortable things will pop-up from the company's binary options business.
Questionable Receivables and banking problems
Recently, these problems were also reflected in VELTYCO's balance sheet. Binary options operators owe millions to VELTYCO. Some of those operators have been identified as illegally operating platforms by authorities. As of June 30, 2018, VELTYCO showed receivables of EUR 12.6 Mio. As of December 31, 2017, the receivables even amounted to EUR 14.4 Mio with revenues of only EUR 16.1 Mio. In other words – VELTYCO has bought the sales and profit growth with high questionable receivables. The cash flow looks correspondingly bad.
It is true that VELTYCO had announced that it had recorded an incredible growth in revenues of around EUR 10 million compared to 2016. The truth, however, is that this growth was apparently largely achieved in the area of the now illegal binary options with illegally operating platforms and, even worse, the turnover was not followed by the corresponding cash flow. Consequently, the company's auditors expressed doubts as to whether the receivables would actually be recoverable. The auditors also inclued a going concern warning in their report.
At the end of September 2018, VELTYCO announced that it would save on marketing costs in the future. Another indication for the tense financial situation of the company.
The VELTYCO-group also had to restructure its bank relationships in 2018 probably due to issues with the bank around the questionable business activities. This process is still unlikely to be completed.
Collapsed Share Price
All in all, Melissa BLAU was confronted with a huge load of problems and inherited burdens that were possibly too much for her and would have been for many others. This was also reflected in the share price. Under her leadership, VELTYCO's share price fell by more than 60% from GBX 87 to 34.5 (15 October 2018).
Following the departure of Melissa BLAU, VELTYCO is once again facing a restructuring of its management. In view of the personnel, financial and legal problems, the chances of a sustained good development are likely to be rather low at the moment. Investors should be more cautious.
! Hence, FinTelegram gives a straight "sell" recommendation after Melissa BLAU's departure and we advise any defrauded investors to rush if they intend to claim refunds for Option888 and ZoomtraderGlobal,.. . You never now…