Spread financial intelligence
In September 2019, FinTelegram received documents from victims of the Good Option binary options scam and started an investigation. It has been determined that the Good Option and Royal Broker binary options scams were operated by the Anguilla-registered G.O. Limited between 2014 and 2015. These and other scams have been facilitated by the Cyprus-based Payment Processor AlgoCharge of the Israeli Sarel Tal who acts as the director of AlgoPay Limited registered in Cyprus. Today all companies and websites have disappeared or are about to.
---
The new Rapyd Connection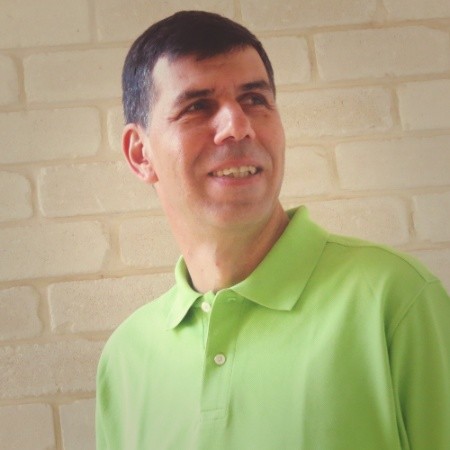 According to his LinkedIn profile, Sarel Tal has been working as Vice President EMEA at the FinTech venture Rapyd since October 2019. Rapyd has been a trading name of the UK FCA registered e-Money Institution (EMI) CashDash UK Limited since August 2019 with the reference number 900769. According to its website (www.rapyd.net). The Rapyd Network is also co-operated by a number of other legal entities such as Rapyd Technology Inc. or Rapyd Financial Network (2016) Ltd. CashDash UK Ltd in turn is controlled by the Israeli Ariel Shtilman, the UK Companies House records show.
The AlgoCharge, AlgoPay and Scam Legacy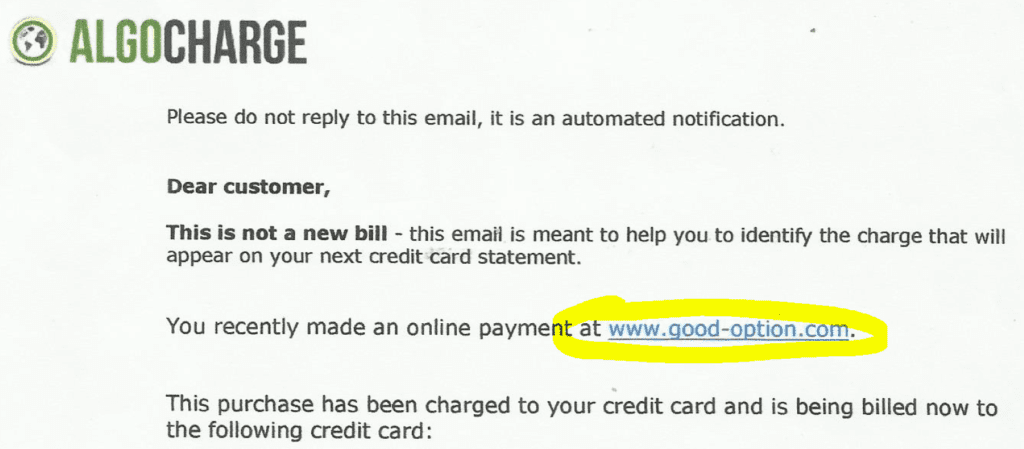 Also on his LinkedIn profile, you can see that Tal was the founder and CEO of the payment processor AlgoCharge (www.algocharge.com) which facilitated scams by processing payments of client-victims. FinTelegram has got several banking documents proving the processing of payments for the binary options scams Good Option (www.good-option.com). For this purpose, AlgoCharge has maintained a bank account with the Austrian Meinl Bank, which has since collapsed due to big-style money laundering.
Sarel Tal is the director of the two Cypriot companies AlgoPay Limited (OpenCorporates) and Seroph International (CY) Limited (OpenCorporate). Both companies do not have an "active" status and may be facing the wind-up as they have not fulfilled their obligations regarding legal filings in the Cypriot commercial register. The websites of AlgoPay and AlgoCharge are offline.
Against the legal entity G.O. Limited registered on Anguilla and its binary options scams Good Option and Royal Broker have been warned by several regulators (see Anguilla Financial Services Commission). These scams have been attacking French, English, and Arabic-speaking consumers. Whether and how Sarel Tal also directly in G.O. Limited has not yet been finally clarified. There is no doubt that he and his companies handled the payment transactions for it and thus carried out the money laundering.
The GreyMountain Management and Wirecard Connection
Seroph International (CY) Limited was part of the globally active payment processor Seroph Group. Its Seroph Apac Limited in Hong Kong was used to process payments from the gigantic binary options scam network of GreyMountain Management Ltd (GMM) of the notorious brothers David Cartu, Joshua Cartu, and Jonathan Cartu. Moreover, relations between the collapsed German Wirecard and the Seroph Group have also become known.
Court proceedings
The hundreds of thousands of victims of the binary options scams who lost tens of billions to the fraudsters until the ban in 2018 have been trying for years to get their money and get justice. We support them in achieving these goals. At present, legal proceedings are underway in many jurisdictions. It will be years before the fraudulent Binary Options industry is processed.