We have found the CheckoutFX payment platform dozens of times among the many broker scams we analyze. This is operated anonymously from Russia and/or Ukraine. Most recently, we found CheckoutFX in the PocketOption broker scheme PocketOption together with SettlePay, a supposedly exclusive Binance partner for the CIS countries, including Ukraine. Through CheckoutFX and SettlePay, deposits from PocketOption clients were misrepresented as food transactions. We would like to know more.
Key Data
Trading name
CheckoutFX
Activity
high-risk payment platform
Scam facilitator
Domains
https://checkoutfx.com
https://pay.checkoutfx.com
Legal entity
not disclosed
Jurisdiction
not disclosed (Russia or Ukraine)
Partner
SettlePay (SettlePay.net)
Short Narrative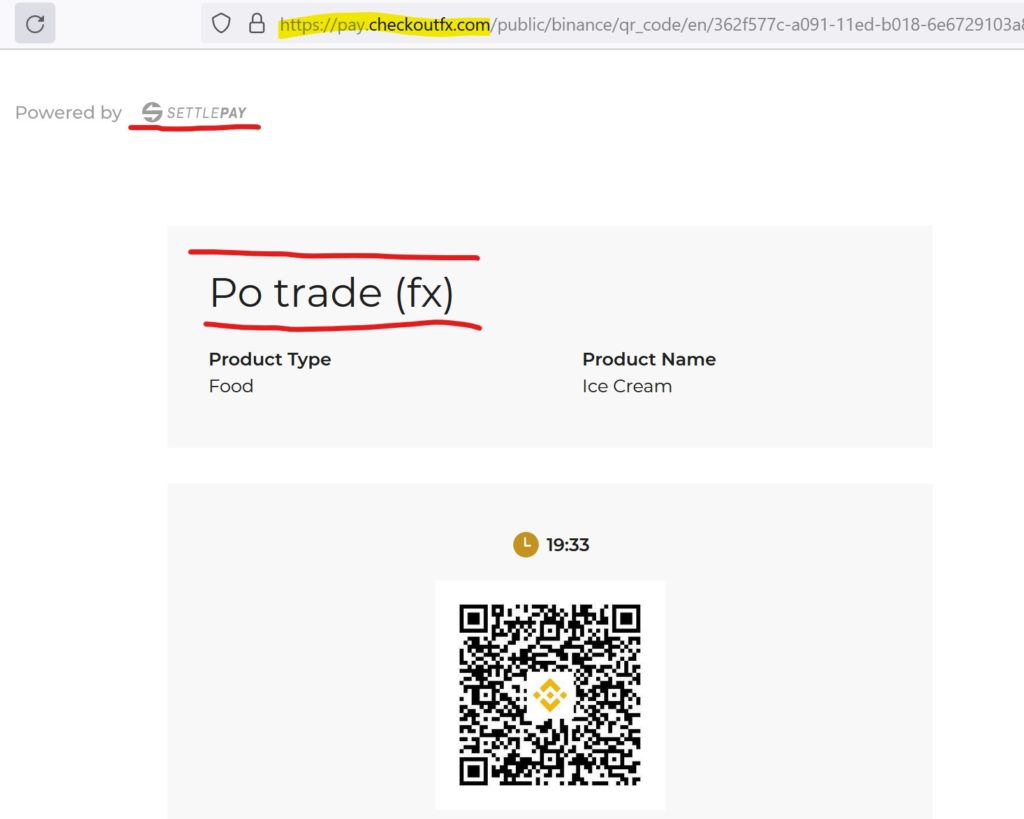 The SettlePay website claims that it is an exclusive partner of the world's largest crypto exchange, Binance, for CIS countries and wants to help merchants in these regions to receive deposits from their customers through Binance.
One of SettlePay's partners is likely to be CheckoutFX. The Russian brokerage scheme PocketOption allows clients to deposit via Binance Pay, with the settlement going through CheckoutFX and SettlePay (screenshot above). However, in doing so, Binance is deceived about the true nature of the transaction. PocketOption or its operator is apparently assigned to the food industry and misrepresented as an ice cream seller.
We believe that through this construction, many Russian merchants (and scammers) will continue to gain access to Binance. This should not be the case according to the rules of the Western sanctions in connection with the Ukraine war.
Share Information
We would like to know more about SettlePay, CheckoutFX, their clients, and their cooperation with Binance. If you have any information, we would be grateful if you could share it with us.