The Israeli financial scene in Cyprus is apparently at war. FinTelegram has been reporting on many of the CySEC brokers and FinTechs for years, pointing out that, unfortunately, many scams and investment fraud sites are also operated or facilitated by companies from Cyprus. Recently, the Cyprus Insider Twitter (@InsiderCyprus) has been revealing interesting points. Moreover, there are apparently also extortion campaigns currently running in the Cyprus scene. Here is the update. We want to learn more.
The Extorting Whistleblower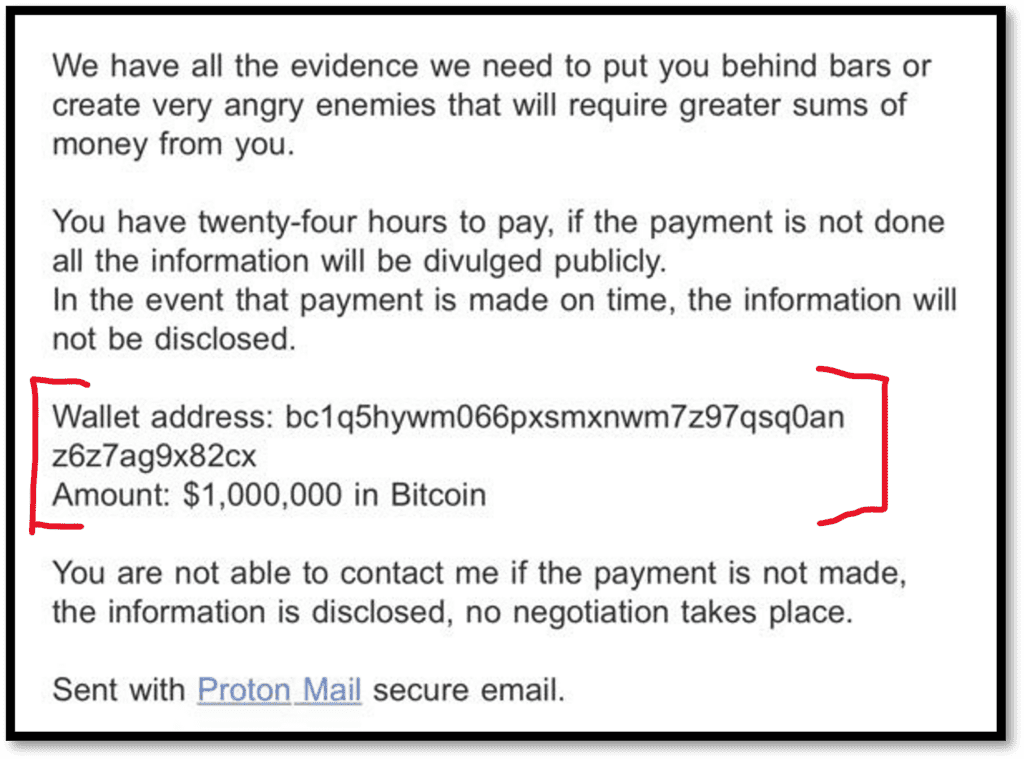 An anonymous individual or group mailer with the email address [email protected] is blackmailing FinTech companies and demanding millions in payments. In case of non-payment, dirty information would be published. Payments have to be made in Bitcoins (BTC). The email has meanwhile been deleted.
FinTelegram has actually received some fascinating whistleblower messages from this email suggesting that these are people from the insider scene in Cyprus. Most of these emails have contained information about BridgerPay from Ran Cohen and Nati Harpaz and set out interesting details. Apparently, the whistleblower now wants to monetize this information via an extortion campaign.
We do not usually disclose our whistleblowers but special circumstances force us to do so. We also do not know if there is a connection between the Cyprus Insider and this extortion campaign. The fact is that there seems to be an exciting situation in Cyprus and especially in Limassol, at the moment. One might think that the Israeli FinTech scene in Limassol is currently eating itself.
Share Information
We want to know who is behind Cyprus Insider and the email [email protected]. Please let us know via our whistleblower system if you have any information.