Spread financial intelligence
We already now know that scammers change their domains, websites, and legal entities more often than many households change their bed linen. The "Scam-as-a-Service" approach offered by the many white label providers, this is no problem either. The boiler rooms behind them usually remain the same. This is also the case with BeforexCapital which is connected to the ProQuote27 scam.
---
Another Wilfred Services entity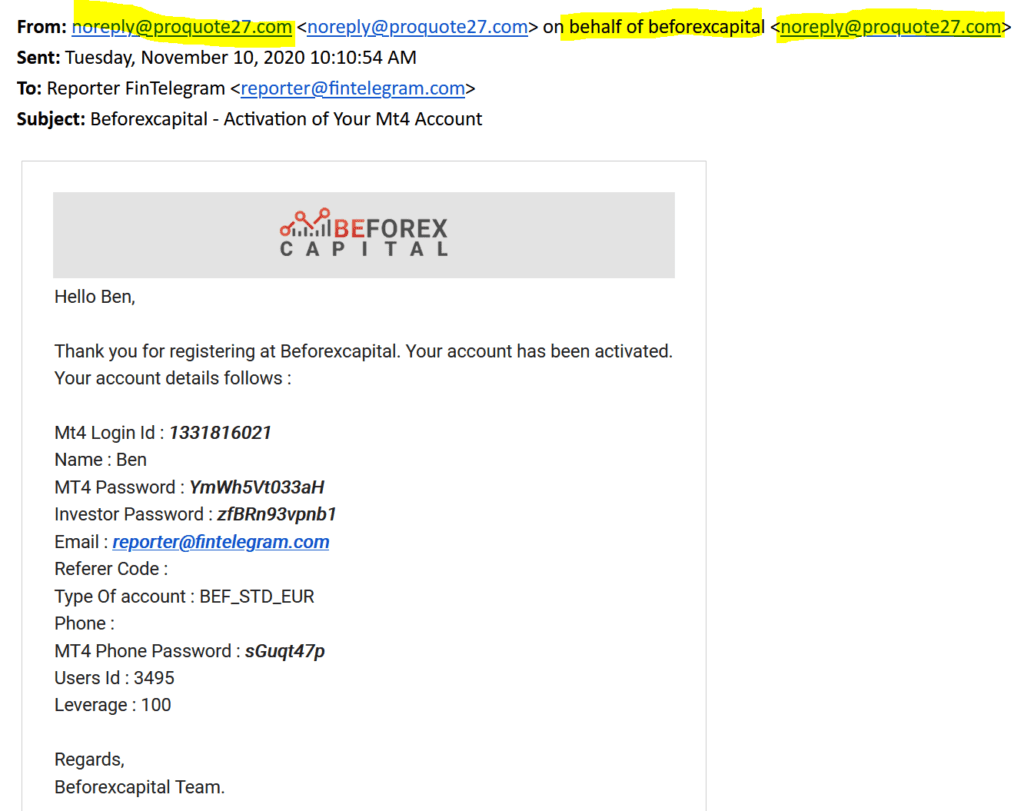 Recently, we warned against the BeforexCapital broker scam and provided the educated guess that it is a "Scam-as-a-Service" white-label scam operated by boiler rooms that are also engaged in many other scams. And here is one of the other scams related to BeforexCapital – ProQuote27 aka 27ProQuote.
The ProQuote27 (www.27proquote.com) scam is still online. According to its website, the scam is allegedly operated by Empire Capital LLC, registered in St. Vincent and the Grenadines. We already know the alleged address from many other scams:
Suite 305, Griffith Corporate Centre, Beachmont, P.O. Box 1510, Kingstown, Saint Vincent and the Grenadines. Yes, that's right! It's the well-known address of the notorious company builder Wilfred Services Ltd.
Payment Processor
As payment processor of ProQuote27, we discovered ApcoPay from APCO Systems Ltd, a payment processor registered in Malta with George Kakouras as its new Managing Director.
Interestingly, in the payment options menu, there is also a link to Edu4Traders (www.edu4traders.com) operated by the UK registered Hunge Media Ltd which is probably connected to the scam. This company is currently managed and controlled by Jurijs Beinarovics from Latvia as the company's sole shareholder.
Share information and protect investors
Have you got additional information on these scams, legal entities, or individuals? Please share them with our FinTelegram Research team in the very best interest of investor protection.