In 2022, global attention was drawn to Russian-owned superyachts following the Ukraine conflict. The illustrious Alfa Nero, considered among the world's most opulent superyachts, is thought to be owned by Russian magnate Andrey Guryev, who faced sanctions from the U.S. The seized vessel's future is now intertwined in a legal conflict involving Guryev's offspring, the Antigua and Barbuda government, former Google head Eric Schmidt, and another bidder.
Andrey Guryev And His Superyacht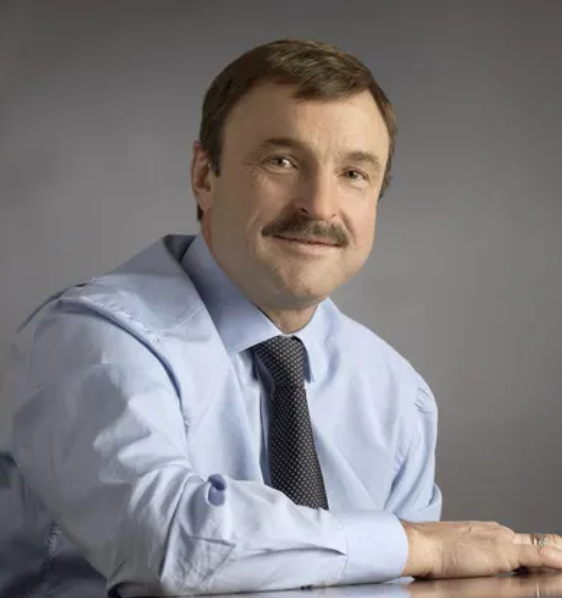 Constructed in 2007 by Oceanco for Greek tycoon Theodore Angelopolous, this 269-foot marvel boasts lavish features like numerous suites, a fitness center, workspace, swimming areas, and a helipad. Rumors suggest Guryev acquired it for $120 million in 2014. Despite being listed as one of Russia's top 25 richest individuals, Guryev has persistently refuted claims of ownership. By April, the vessel, valued at $120 million, was seized and detained in Falmouth Harbour, Antigua, costing local authorities an astonishing $30,000 weekly.
The Legal Issues Around The Auction
Ex-Google CEO Eric Schmidt secured the Oceanco masterpiece at an auction in June 2023 for $67.6 million. Yet, the Alfa Nero remains stationary in Falmouth Harbour, Antigua. Legal experts have counseled the tech magnate to withhold payment until legal disputes are resolved.
The stakes are high, especially since Yulia Guryeva-Motlokhov, daughter of the sanctioned Russian oligarch Andrew Guryev and the yacht's documented owner, is determined to reclaim it. She insists she's the trust's sole beneficiary that owns Alfa Nero. Her attorney, David Dorsett, voiced their intention to retrieve the yacht, stating, "Our sole desire is to retrieve our vessel."
Adding to the complexity, American mogul Warren Halle has filed a lawsuit against the Antiguan government. Halle claims he had discussions with Prime Minister Gaston Brown in March 2023 about acquiring the vessel. However, in May, he was informed that the Prime Minister lacked the authority to finalize the sale, and the yacht could only be auctioned. Halle's $66 million bid was outdone by Schmidt's $67.6 million. By the end of June, Halle legally challenged the sale to Schmidt.
The runner-up bidder could clinch the Alfa Nero deal if Schmidt retracted his offer. While the financial difference between the two offers is minimal, the yacht, worth $115 million, is poised to be sold at a notable markdown. The base sale price is set at a modest $60 million. While Schmidt's bid was $67.6 million, Halle might secure it for $66 million. The scenario could worsen if the third-highest offer, a mere $25 million, comes into play. If Halle also backs out, the Alfa Nero might remain mired in endless legal battles.
Preliminary Conclusion
In conclusion, the Alfa Nero case exemplifies the intricate legal challenges faced when selling high-value assets seized from sanctioned individuals. It underscores the need for clear legal frameworks, transparent processes, and careful consideration of ownership claims to ensure just and equitable outcomes.