Wirecard was an unremarkable and not particularly innovative German payment processor until 2007. The international take-off started with the arrival of the two payment veterans, Ruediger Trautmann and Dietmar Knoechelmann, in 2005 and the acquisition of Trustpay International AG in 2007. Wirecard acquired companies from Knoechelmann and Trautmann in complicated and secretive transactions, creating a huge international high-risk payment volume. Here is the story of Wirecard's internationalization.
The Making Of Wirecard
On 11 October 2007, Wirecard announced the acquisition of Trustpay International for €48 million. In fact, through Trustpay, the high-risk payment processors and their payment volumes were purchased from Dietmar Knoechelmann and his Canadian partner John Carbone. They apparently made their transaction volume primarily with gambling companies and poker sites.
Established Irish companies: In October 2005, Gateway Payment Solutions Limited and G Two Pay Limited (G2Pay Ltd) were founded in Ireland by Dietmar Knoechelmann and his U.S. partner John Carbone.
Sold to Wirecard: The German Trustpay International AG acquired the companies in 2007. Trustpay, in turn, was acquired by Wirecard and renamed Wirecard Sales International Holding GmbH.
Rename: Subsequently,

Gateway Payment Solutions Holdings Limited was renamed Wirecard Payment Solutions Holdings Limited;
G Two Pay Limited was renamed Wirecard UK and Ireland Limited, and
Dietmar Knoechelmann became the CEO of Wirecard Payment Solutions Holdings Limited.
The Cybercrime Business
In 2008, Knoechelmann hired the Irish Michelle Molloy. In 2010, she became director of Wirecard UK and Ireland, responsible for sales. Under her tenure, the company processed massive transaction volumes from illegal schemes. FinTelegram has reported, for example, on the GreyMountain Management (GMM) scheme run by the Cartu Brothers. They ripped off hundreds of millions of retail investors via binary options scams in close partnership with Wirecard UK and Ireland.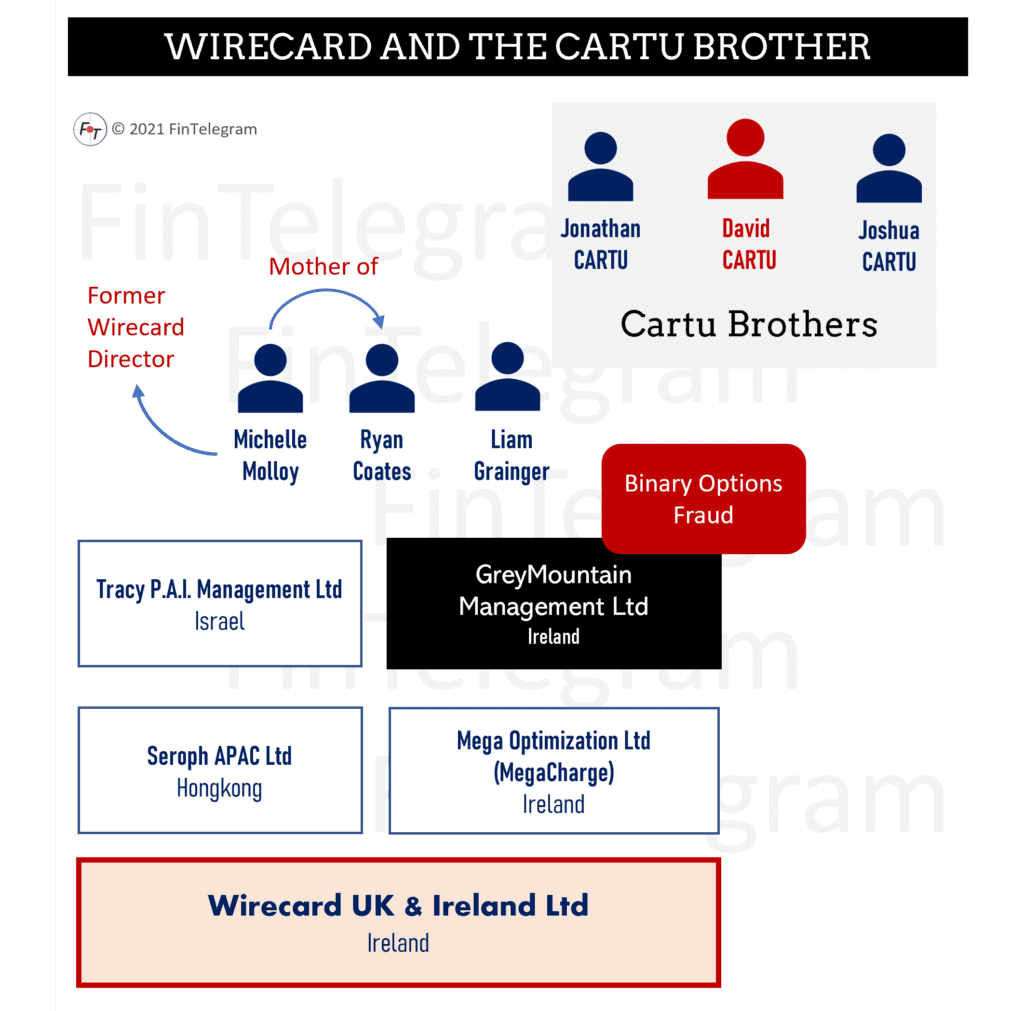 This is the story about the take-off of the international Wirecard business. Dietmar Knoechelmann's partner Ruediger Trautmann became Wirecard COO in 2005, but he was also active at Powercash21 and Inatec Group. These payment processors are still active today under the new Payabl brand (report here).
It can be concluded that Knoechelmann and Trautmann, as top executives, were the co-architects of the international expansion of Wirecard expansion and earned an enormous amount in the process by selling their companies to Wirecard.
The Unknown Wirecard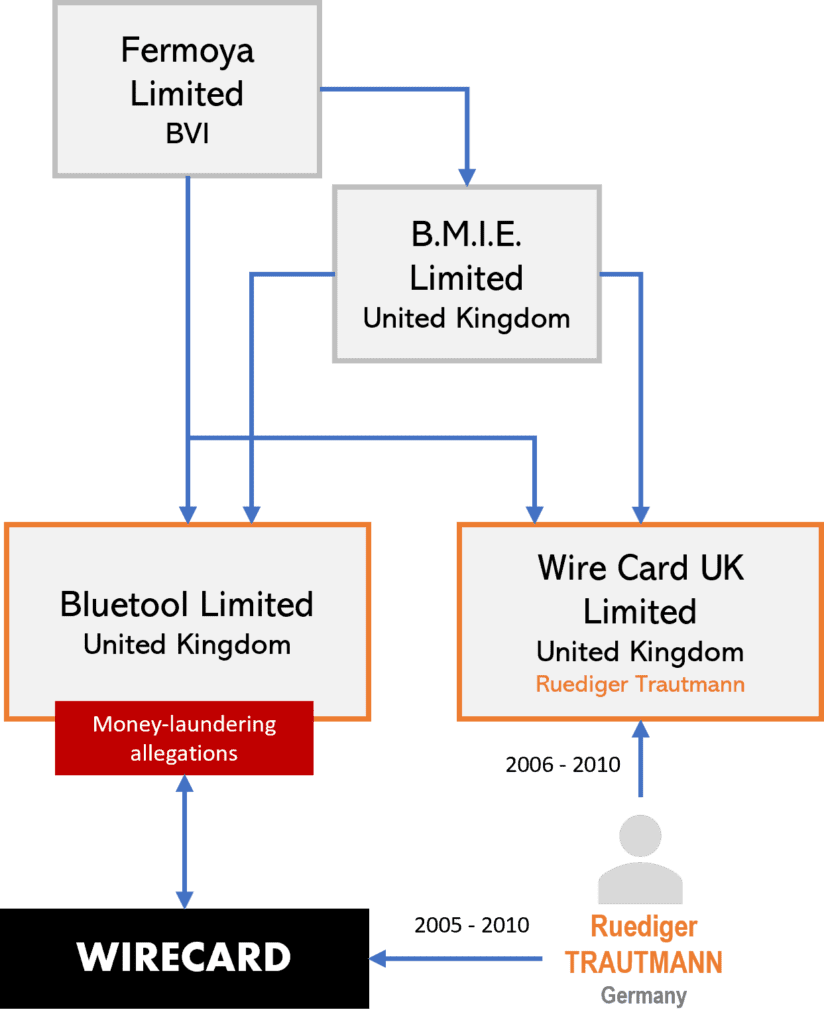 In his capacity as Wirecard COO, Trautmann co-founded Wire Card UK Limited in July 2006, when he was Wirecard COO, and became its director (report here).
The company was not consolidated into the Wirecard group and operated as a satellite and was 50% owned by Fermoya Ltd, registered in the British Virgin Islands, and B.M.I.E. Ltd in the UK. Both companies are associated with illegal gambling. They were also the shareholders of Bluetool Ltd, which in or around 2010, was under investigation in the U.S. for money laundering. Among other transactions, Bluetool Ltd had transferred $70 million through its Wirecard account to Michael Schuett, who was arrested in the U.S. in 2010 on money laundering charges.
The Zatarra Report by Fraser Perring suggests that funds from illegal gambling may have flowed through Wire Card UK Limited.
Share Information
If you have any information about Wirecard or related individuals and companies, please let us know through our whistleblower system, Whistle42.