Disclaimer: We published a report on Global Trader Scam on November 12, 2021, and in it, we found, among others, Estonian Dream Finance OÜ as a scam-facilitating payment processor. In a statement to FinTelegram, Dream Finance would like to clarify that it does not support scams. In the case of Global Trader, Dream Finance was found to have been abused by UK-registered Charge Money Ltd, according to the company. We thank Dream Finance for the detailed statement.
In November 2021, the UK FCA issued a warning against the Global Trader (www.globaltrader.io) scam; FinTelegram brought a detailed report on the broker scam facilitated by the payment processors PayPound for credit- and debit card payments. Additionally, we found the licensed Estonian crypto company Dream Finance OÜ d/b/a Cryptoprocessing and CoinsPaid. Dream Finance has sent FinTelegram a statement representing that they never intended to process payments for Global Trading but has been deceived by UK-registered Charge Money Ltd, which secretly acted as a payment agent for the scam. Global Trader already vanished.
Key data
About Dream Finance
Estonia-based Dream Finance OÜ is a licensed crypto payment processor and does business as Cryptoprocessing (www.cryptoprocessing.com) and CoinsPaid (www.coinspaid.com). The registered directors of Dream Finance are Maksym Krupyshev and Frederic Georges Hubin.
The Charge Money Narrative
Dream Finance investigated the Global Trader scam following our report and found that Dream Finance registered merchant Charge Money Ltd had processed crypto payments for the Global Trader scam. At the time of onboarding with Dream Finance, Charge Money operated a different website and represented itself as a legitimate company, according to the Dream Finance statement. The investigation revealed that Charge Money used Dream Finance to process payments from illegal activities.
We discovered that Global Trader used another company Charge Money Limited as a front to obtain crypto processing credentials unlawfully. We were able to identify that Charge Money misused our services for supposedly illegal activities.

Dream Finance statement to FinTelegram
Charge Money Ltd is registered at UK Companies House with company number 13520507. Mehul Sakaria, born in June 1986, is the sole director and beneficial owner. Previously, Sakaria also briefly served as a director of the collapsed high-risk payment processor iPayTotal Ltd. In November 2020, the High Court of Justice ordered iPayTotal's insolvency and dissolution. The iPayTotal people vanished with the remaining merchants' money. It was notorious for repeatedly withholding payments from high-risk merchants. Many merchants lost money through iPayTotal.
The Paypound Story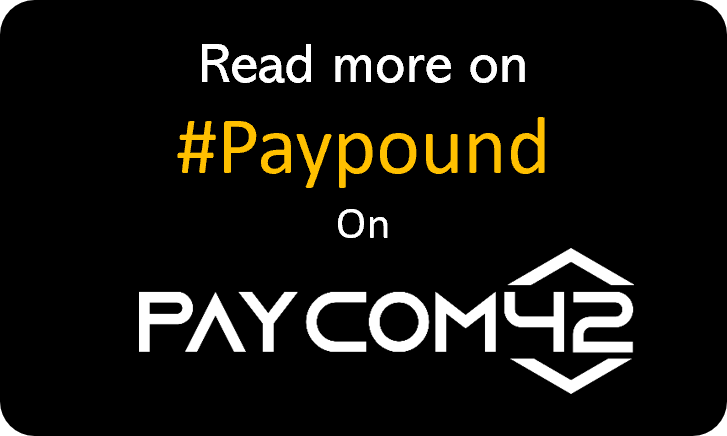 The unlicensed payment processor Paypound (www.paypound.ltd), which is also involved in the Global Trader scam, is supposed to be one of the successor companies of iPayTotal, insiders claim. Whether and how Paypound and Money Charge are connected is currently unknown to us.
In any case, it is certain, however, that the high-risk payment processor is shabby. Some companies and people have disappeared and the information about the operators is contradictory. On LinkedIn, 19 people are linked to Paypound, after all.
Read more about Paypound on PayCom42!
Apparently, Mehul Sakaria is active as a scam facilitator and illegal high-risk payment processor with Charge Money Ltd and New Tech Wold Ltd.
We would like to know more about the activities of Mehul Sakaria and his companies. Please share any information about them with us through our whistleblower system if you have any information.