Recently, the online financial magazine FinanceFWD brought a report about the porn customers of the collapsed German high-risk payment processor Wirecard. For years, Wirecard happily processed payments for the porn empire around MindGeek, for example, for their websites PornHub or YouPorn. Today, the former Wirecard top executives Dietmar Knoechelmann and Ruediger Trautmann and their German-Cyprus Payabl Group are among the leading porn payment processors, Similarweb data suggest.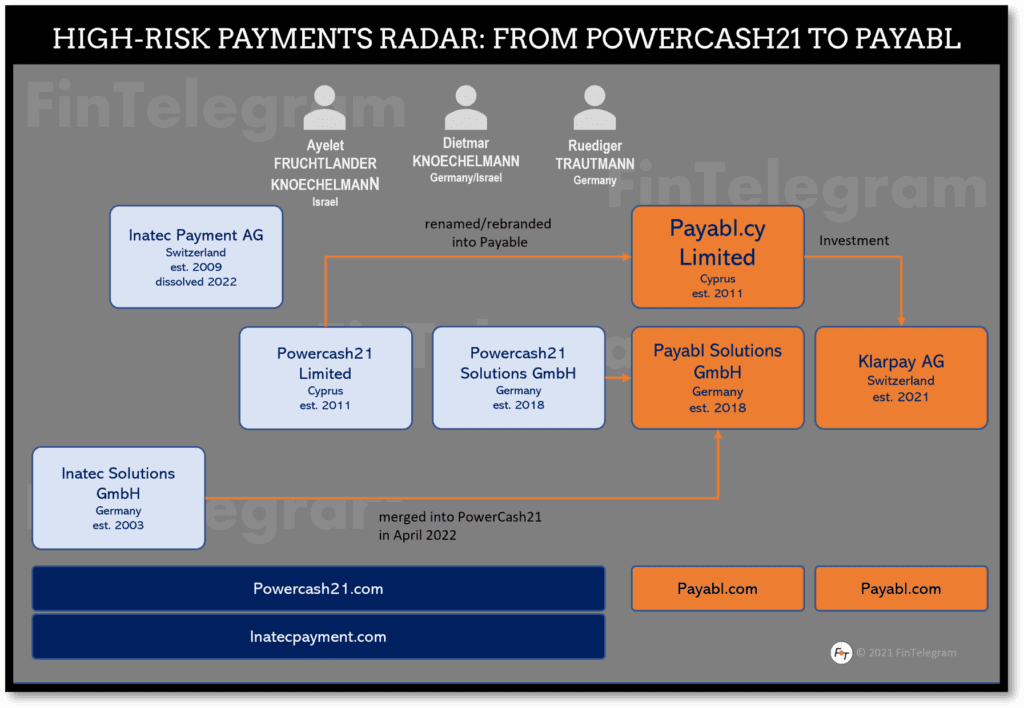 Payable, a payment institution regulated by the Central Bank of Cyprus, is a principal member of VISA and MasterCard.
Similarweb statistics for 3 Nov 2022 show that approximately 300,000 people visited Payabl's website in the 28 days prior. Of these, according to Similarweb, more than 52% came from the well-known xHamster (www.xhamster.com) and their website xHamsterLive (www.xhamsterlive.com) as well as from the website Stripchat (www.stripchat.com). These websites specializing in live sex cam offers are operated by Technius Ltd, registered in Cyprus.
In total, more than 62% of Payabl website visitors come via porn sites for payment. The rest comes from the forex and gambling segments. These are all high-risk industries.
Furthermore, the analysis of Similarweb data shows that most Payabl website visitors, more than 55%, come from Germany and Austria. Either from porn, forex, or gambling sites.
Share Information
If you have any information about Payabl, its operators, and its activities, please let us know via our whistleblower system, Whistle42.